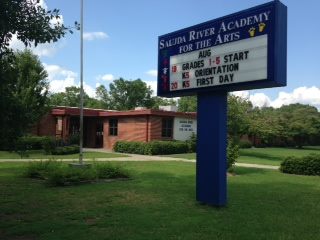 School board hears what Saluda River school could look like
February 26, 2016
|
|
Comments Off

on School board hears what Saluda River school could look like
|
NEWS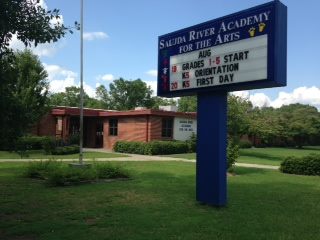 In January, the Lexington School District 2 Board agreed to allow for staff to investigate the possibility of remodeling two schools.
One of the schools that could be considered for transformation to a K-through-2 school is Saluda River Academy for the Arts (SRAA.) The other is Pineview Elementary.
At Thursdays's school board meeting, the district's operaions officer, Don Icenhower, outlined a proposal for the upgrading of SRAA.
If remodeled the school would get a new cafeteria, a new gym and a new stage.
The school's current cafeteria/auditorium would be changed into classroom space, Icenhower said.
The estimated cost of the renovation would be $7 million.
He said the school would get six more classrooms after he was asked by Board Member Cindy Kessler.
Icenhour also said the school would get replacement windows if upgraded to allow more natural light into the building. It would also get a new, more secure, entryway, in the plan.
The board is entertaining the idea of keeping Saluda River open because the size of a proposed school on Henbet Drive, for K-through-fifth-graders was becoming too large. The size of the school, with K-5, was presenting traffic concerns because of the number of students it would serve.
The board has not made a final decision on what plan it will pursue.