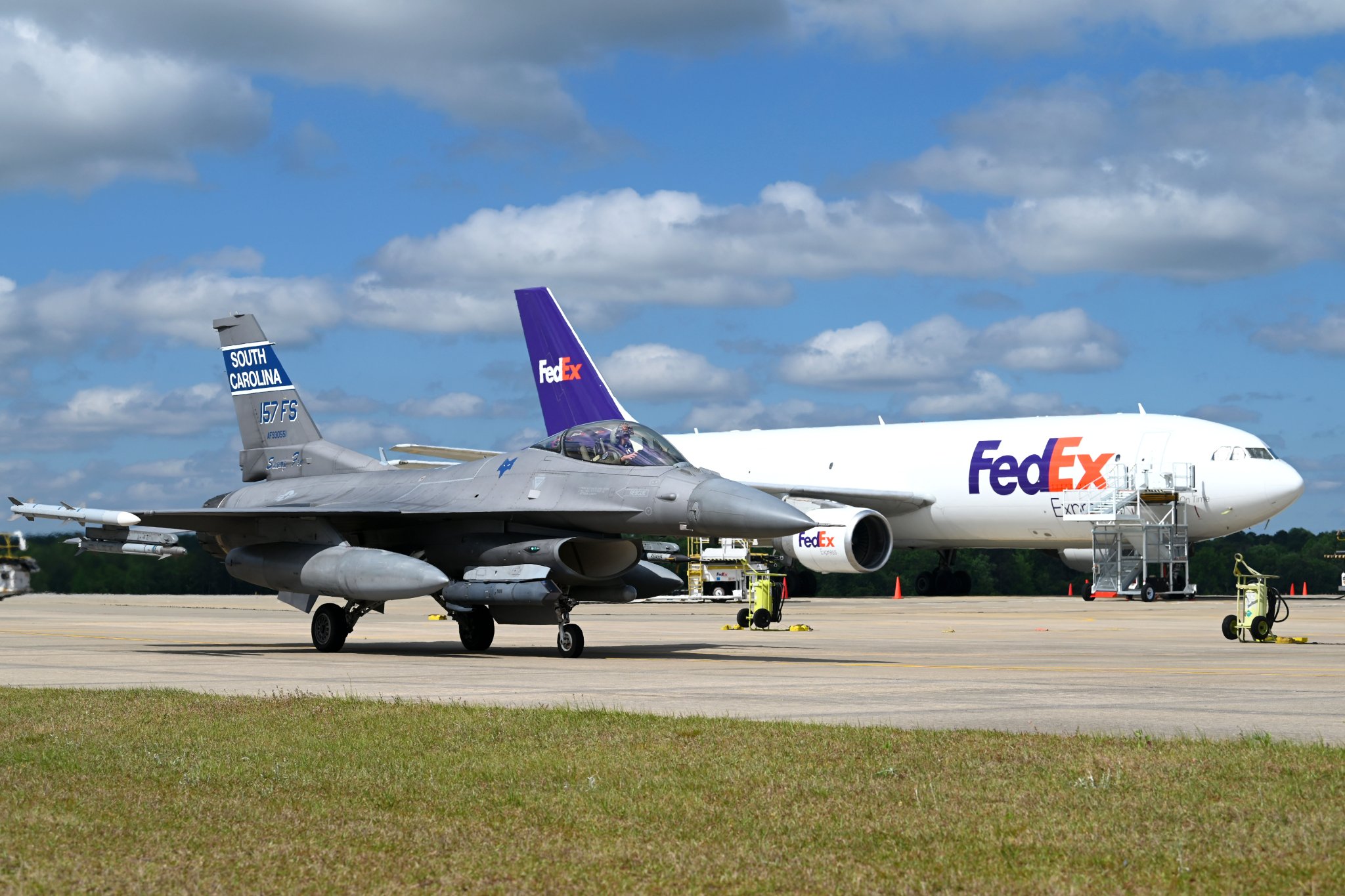 SC Air National Guard F-16s taking off and landing at Columbia Metropolitan Airport – Public invited to watch
May 31, 2022
|
|
Comments Off

on SC Air National Guard F-16s taking off and landing at Columbia Metropolitan Airport – Public invited to watch
|
NEWS
Have you heard the jets? Have you seen them? The South Carolina Air National Guard started full operations out of Columbia Metropolitan Airport. The F-16 fleet is conducting flights from the airport during a temporary relocation operation from McEntire Joint National Guard Base in Eastover. The temporary operation will last for six months, as McEntire resurfaces its current F-16 runway.
The public is invited to watch the take-offs or landings.
CAE will establish an observation area that community members can use to safely view F-16 takeoffs and landings throughout the day. The airport also encourages aviation enthusiasts to use the cellphone lot at the airport until the observation area has been completed and open to the public. Parking will be available in the surface parking lot at no charge for the first 30 minutes or in the garage at the normal daily rate. CAE asks individuals visiting the airport to view the F-16s to use great caution. Parking on the side of the road or in unauthorized areas will not be allowed.