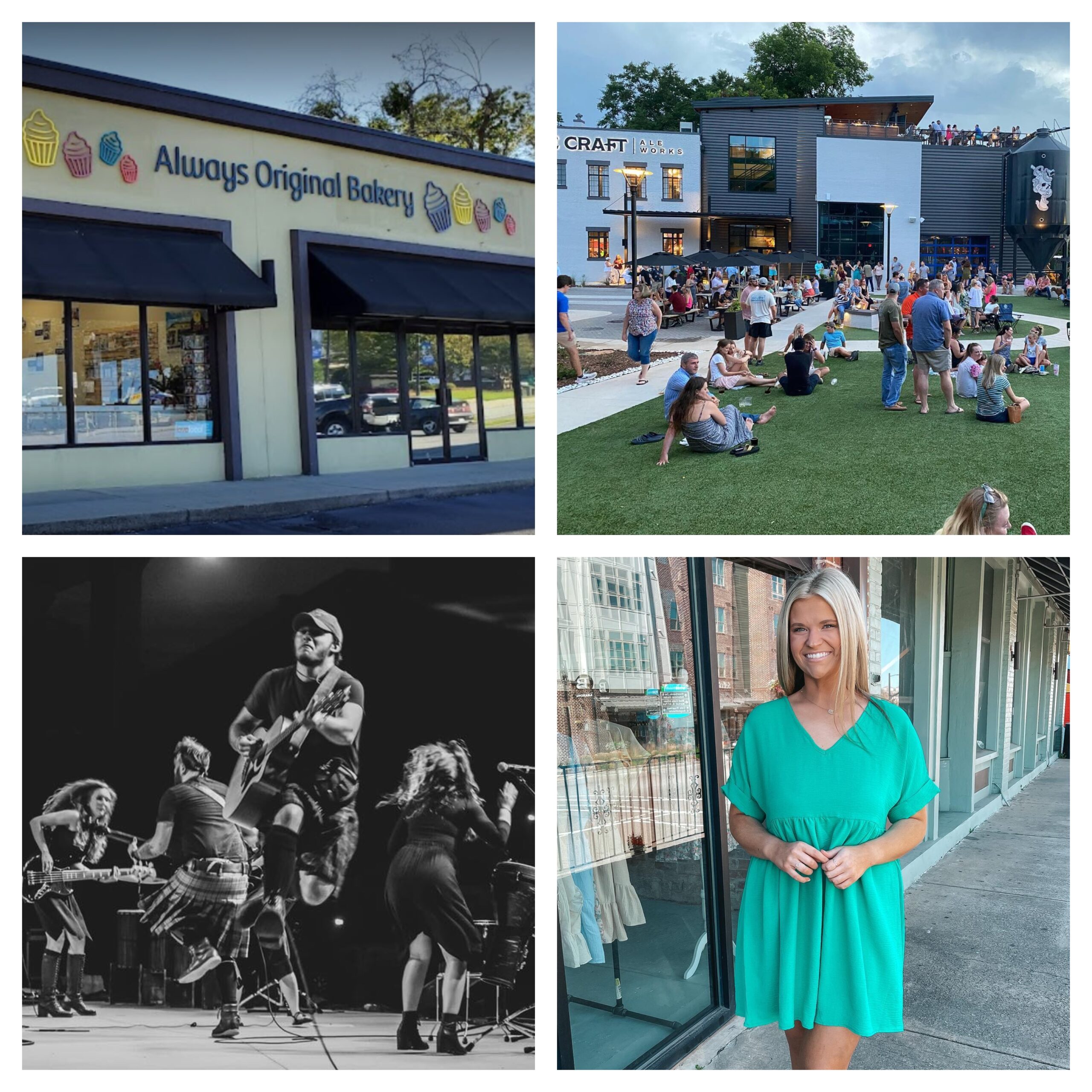 Savage Craft is Ground-Zero to celebrate St. Patrick's Day, Saturday – Get your Irish green dress at Tall Oaks Boutique
March 16, 2022
|
|
Comments Off

on Savage Craft is Ground-Zero to celebrate St. Patrick's Day, Saturday – Get your Irish green dress at Tall Oaks Boutique
|
NEWS

St. Patrick's Day is March 17. The Irish have observed the day for more than 1,000 years. To commemorate the occasion this year, there will be a big St. Patrick's Day party in West Columbia at Savage Craft Ale Works, 430 Center St., on Saturday.
SYR (sire) is a Celtic Folk Rock band that takes inspiration from Celtic history, stories and myth and creates powerful songs celebrating the rich heritage of the Celtic Nations in a contemporary style.
SRY will play at Savage Craft Ale Works Saturday for St. Patrick's Day. Doors open at 11:30 a.m. and there is no cover charge.
The Bograts, a Charleston-based Irish duo, go on stage at 3 p.m. and SYR will start around 5 p.m. Savage Craft will also offer a St. Patrick's Day special food menu and a limited release t-shirts available while supplies last. Click here for more info
Savage Craft management is pleased to offer a St. Patrick's Day venue.
"We are really looking forward to this year's St. Patrick's Day Celebration at Savage because we want to provide a place for our community to come together to enjoy the tradition and festive enjoyment of the holiday together," said Victoria Porter, Savage Craft general manager. "One of the great things we have discovered since opening is how many families and groups of friends gather and create memories here. The Biergarten has become an epicenter for groups that have children or pets . While the rooftop has become a haven for of-age adults to converse over a craft beer or cocktail, with an excellent meal while enjoying the open air and beautiful sunsets. This is the feeling we want to bring to St. Patrick's day; a place away from the zealous party and crowd at larger celebrations. There is a place here for families, adults, pets, and music lovers."
JT Conley said he will celebrate St. Patrick's Day at Savage Craft.
"SYR is an awesome Celtic band and I'm looking forward to hearing them Saturday," he said. "Savage Craft is an alternative to the Five Points crowd."
Porter said the Savage Craft food specials are fitting for St. Patrick's Day.
"Our Executive Chef Dante' Serra has his own twist on festival food and he will be unveiling something special Saturday. A Shepard's Pie Pocket, Corned Beef, and Cabbage Sliders served on our homemade buns and beer-braised short rib tacos."
"We will have 12 to 14 Savage Craft choices on draft, Magner's Irish Cider, and a few choice Scotch and Irish Whiskeys to choose from along with our extensive collection of Bourbons, Whiskeys, Tequila and everything else. For a special treat, we have collected some of the Wort from our tanks this week as we are brewing. This will produce a very limited offering of hot toddies served in souvenir take-home glassware."
Porter said seating is on a first-come, seat yourself style. While we ask customers to please leave the tables and chairs as found on the property, we don't mind blankets or lawn chairs for park-style enjoyment of the grounds.
Tall Oaks Boutique, 128 State St., has the perfect green outfit for St. Patrick's Day.
"Come by and see us and we can make sure you have the look of the Irish," said Sierra Barton, Tall Oaks owner.
And if you have a taste for something sweet, Always Original Bakery at 500 Meeting St., is almost next door to Savage Craft. Expert Baker Jay Dawson always has something original, and delicious, waiting for you.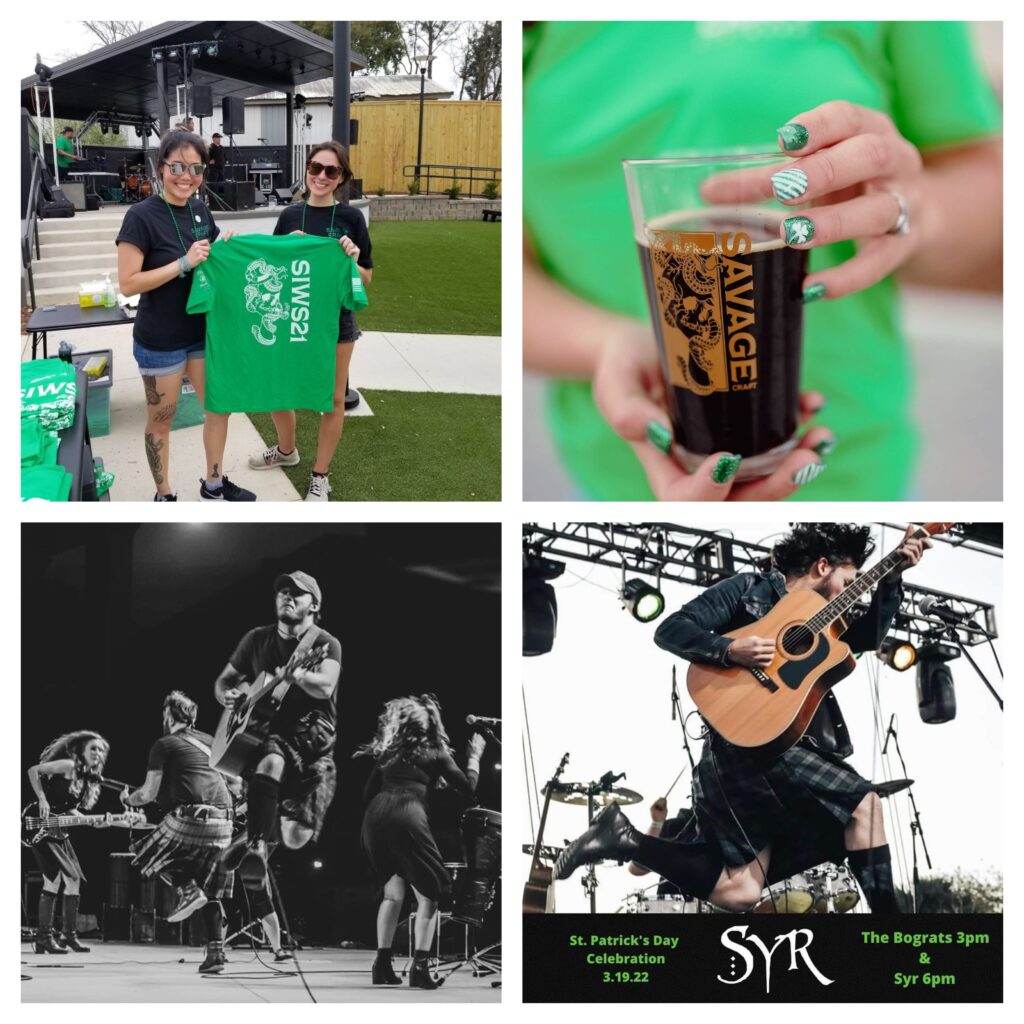 Places to celebrate St. Patrick's Day in West Columbia
WECO Bottle & Biergarten at 626 Meeting St.
Savage Craft Ale Works at 430 Center St.
New Brookland Tavern 122 State St.
State Street Pub at 136 State St.
Free parking is available provided by the City of West Columbia
Interactive Art Park, behind Savage Craft, at 425 Meeting St.
The City's Parking Garage under Brookland – 310 Court Ave.
Carraway Childrens' Park at Riverwalk, 212 Hudson St.
Capitol Square – 483 Sunset Blvd. (Please use the proper crosswalks.)