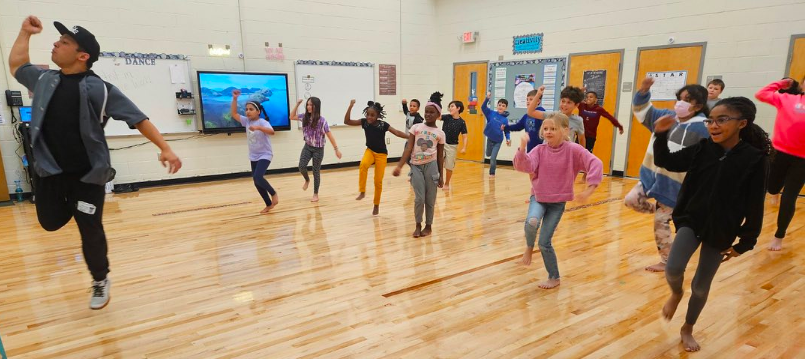 Saluda River elementary school celebrates 25 years as an arts magnet school
November 14, 2023
|
|
Comments Off

on Saluda River elementary school celebrates 25 years as an arts magnet school
|
NEWS, Social Media
A Lexington Two elementary school is marking a special 25th anniversary milestone this week.
Saluda River Academy for the Arts is celebrating a quarter-century as an arts magnet school.  In that time, programming has grown substantially, along with accolades,  with the school recognized as an Arts in Basic Curriculum (ABC) Certified School of Distinction and a Kennedy Center Distinction in Arts Education winner, among other honors.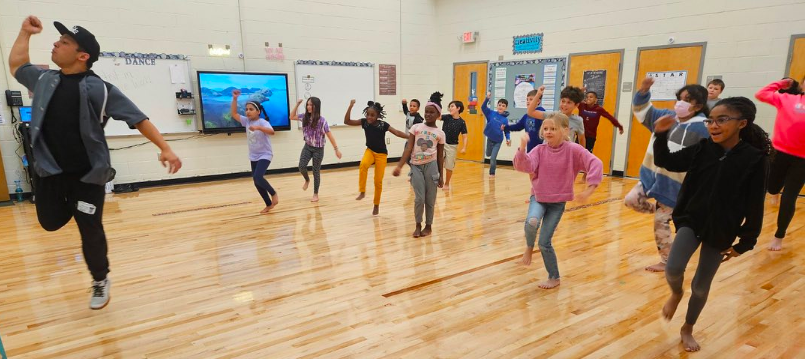 The community is invited to a school celebration on Tuesday, November 14, starting at 5:30 p.m., featuring celebration stations, student performances, guest speakers, a school mural reveal, and more. Some former faculty members and students also are expected to be on hand.
Principal Brandon Brantly said there is a lot of excitement around the event. "Our 25th anniversary celebration will bring together the past, present, and future of the arts at Saluda River along with the impact it has on our students and local community," Brantly said.
The original Saluda River Elementary opened in 1955 in Lexington Two as a true neighborhood school, tucked away on Duke Street off US 378. When the shift to an arts school debuted, Saluda River's offerings included music, art, and theatre. Dance, initially taught by the PE instructor, received its first full-time teacher in 2009 with the hiring of Kayla Jennings, who still teaches at Saluda River today.
The arts are part of the everyday work of Saluda River's students, Jennings noted, not only in classroom learning but in features such as the annual Artists in Residence program, as well as after-school clubs and arts-integrated performances.
"We offer standards-based instruction in the arts for all students during our weekly classes. We also co-teach arts-infused lessons with homeroom teachers weekly, where they are able to learn essential standards in subjects like ELA, math, science, and social studies through the arts," Jennings said.
Saluda River students also have opportunities to work with their Lexington Two middle school arts magnet counterpart, Busbee Creative Arts Academy, on special programs and performances, such as the annual Dessert Cabaret.
Jim LeBlanc, executive director of the Lexington Two Performing Arts Center and Fine Arts Programming, said the kinds of experiences happening at Saluda River Academy for the Arts demonstrates the district's strong support of its students and the arts.
"The 25th Anniversary Celebration for Saluda River Academy for the Arts is a culmination of many peoples' vision, hard work, teamwork, and true dedication to the value of fine arts as a component of a child's education experience," said LeBlanc, who also served as a past principal at the school. "Our school board and district realized many years ago the profound impact that the arts can provide students from a young age. This translates well to participation in a wide range of fine arts programs in middle and high school across our district. As we near the opening of the new Lexington Two Performing Arts Center this coming spring, many students who will have an opportunity to perform got their starts on the campus of Saluda River."