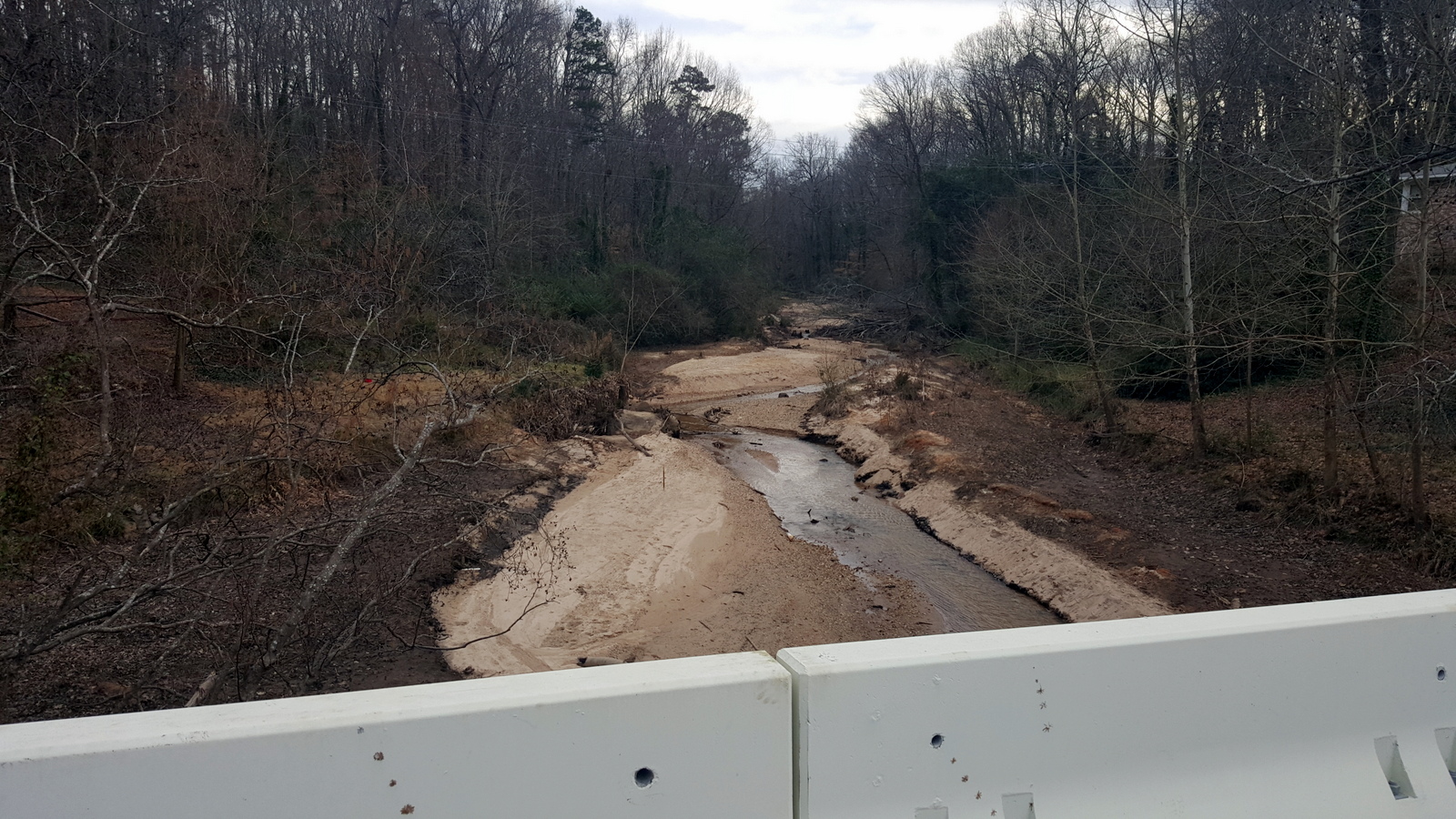 Run-off sediment fills lake bed on Saluda River Drive
February 2, 2016
|
|
Comments Off

on Run-off sediment fills lake bed on Saluda River Drive
|
NEWS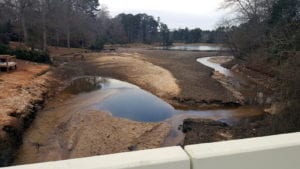 If you want to see what an almost-dry lake bed looks like, there's one in West Columbia.
Terrace Lake on Saluda River Drive has been drained. The lake is drained through a spillway that opens into the Saluda Riiver.
It was drained in January to allow for dock and seawall repairs. The lake was lowered last year, too. There are about 20 residents living on the water. With the water gone, it's apparent that Terrace Lake is not a very deep lake, and even more-shallow because of its position in proximity to the creeks, streams and brooks that flow into the river system that defines the joining of Lexington and Richland counties.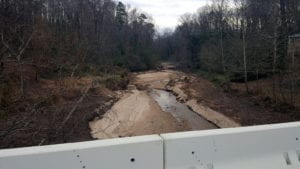 With the lake lowered it makes sediment visible, that has been washing into the lake.
The sediment that accumulates on the Terrace Lake bottom comes from the drainage basin found in parts of West Columbia and Lexington County. And in the last 12 months, there has been record amounts of rainfall.
According to records from the National Weather Service kept at the Columbia Metropolitan Airport in Cayce, Lexington County received 6.57 inches of rain of rain on Oct. 2. That broke the all-time record of maximum daily rainfall of 5.79 inches, set on July 9, 1959.
All that rain produced a lot of run off. Storm water from paved streets, parking lots, dirt roads, churches, schools and commercial businesses is deposited in the lake through Double Branch Creek, that feeds it. Over the years, the lake bottom has risen a few feet. The runoff water carries sand, dirt, cans, bottles, yard trash, and, plastic into the lake.