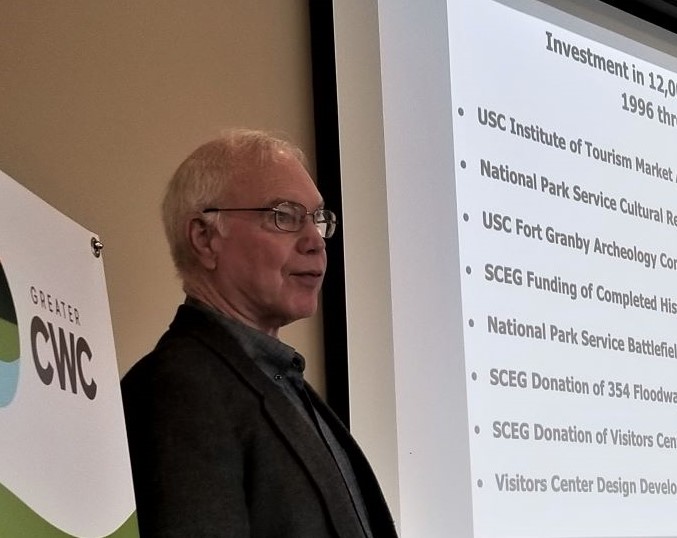 River Alliance's Mike Dawson talks about Visitors Center planned for Cayce's 12,000 Year History Park
March 23, 2021
|
|
Comments Off

on River Alliance's Mike Dawson talks about Visitors Center planned for Cayce's 12,000 Year History Park
|
NEWS
Mike Dawson, CEO of the River Alliance, was the guest speaker at the Greater Cayce-West Columbia Chamber of Commerce Breakfast, Tuesday. The breakfast was held at Stone River.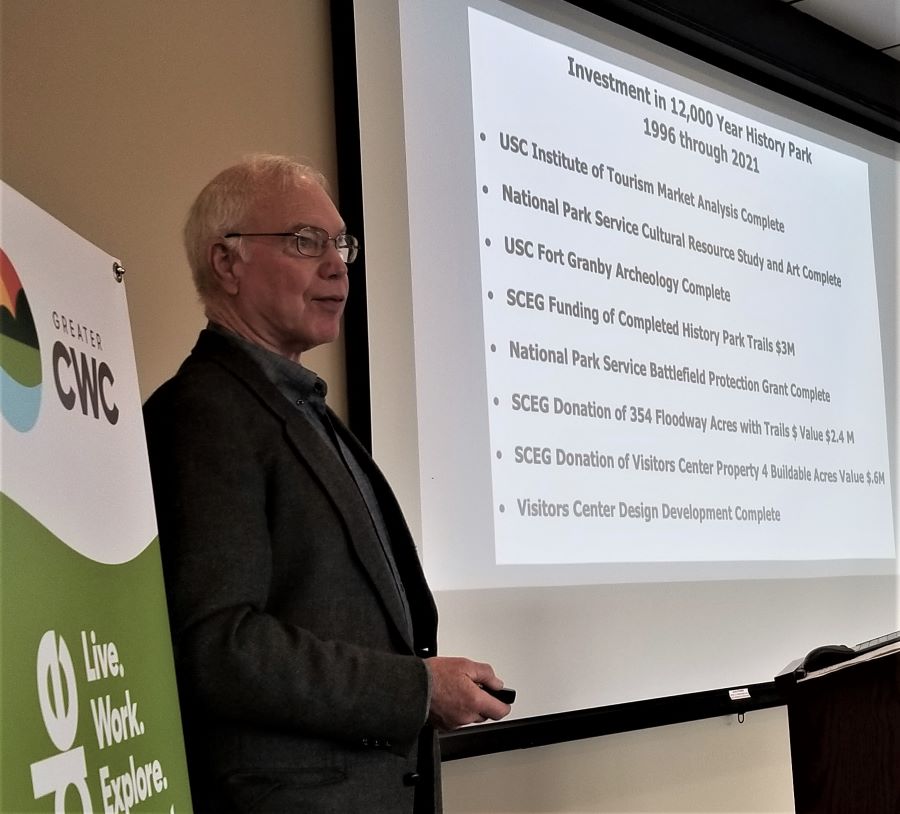 Dawson chronicled the development of the Lower Saluda, the Congaree and the Broad rivers that converge just above Riverwalk Park in West Columbia.
He said public access to the rivers that began 20 years ago has allowed for development and recreational use.
"People want more access," Dawson said. And there is an effort to provide that.
He said a plan for a visitors center in Cayce is being developed, near the Cayce Tennis Center and Timmerman Trial on the 12th Street Extension. It will be accessible from I-77 and highlight Cayce's 12,000 year History Park.
The center will orient visitors to the site and provide a space to host educational programs for children and adults. The park will be linked to the Three Rivers Greenway. Funds will have to be raised for that project to be completed.
On the Columbia side of the river a bridge has been installed to Boyd Island. Dawson also said the earthen wall at the Columbia Canal will be rebuilt with federal and some state funding and the old power generation plant is going to be restored so that it produces energy again.
Dawson also said the status of a plan that would have linked Lexington County, behind Lexington Medical Center via bridge, to Richland County is unclear because of the SC DOT's Malfunction Junction realignment project.