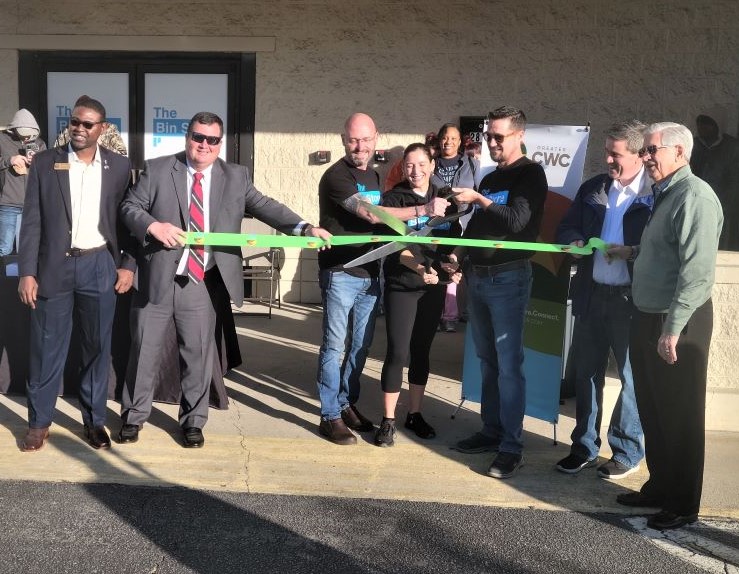 Ribbon is cut on The Bin Store in West Columbia, Friday
December 2, 2022
|
|
Comments Off

on Ribbon is cut on The Bin Store in West Columbia, Friday
|
NEWS, Social Media
The Ribbon was cut on The Bin Store Friday morning. Brad and Craig Giles of West Columbia are the owners, with Mike and Jen Prendamano who founded The Bin Store in North Augusta. It's at 2814 Augusta Rd, West Columbia (Next to Carolina Pottery and the ReStore.)
The Ribbon-Cutting was sponsored by the Greater Cayce-West Columbia Chamber of Commerce.
"We love the City of West Columbia and we love the people," said Jen Prendamano, before the ribbon was cut.
State Sen. Nikki Setzler described The Bin Store a "tremendous facility" and he said the West Columbia economy is "on fire." He also thanked the long line of Bin Store customers waiting for the store to open at 9 a.m. for coming.
West Columbia Mayor Tem Miles West Columbia said he is thankful for the new business and the people who support it.
Chamber President Tim James said Brad and Craig Giles grew up in West Columbia and the new store helps the economy of the stores around it and the entire community.
West Columbia City Councilman Mike Green was also at the ribbon-cutting.
The Bin Store has truckloads of overstock merchandise from major retailers that are emptied weekly into shopping bins and then sold for as little as $1.