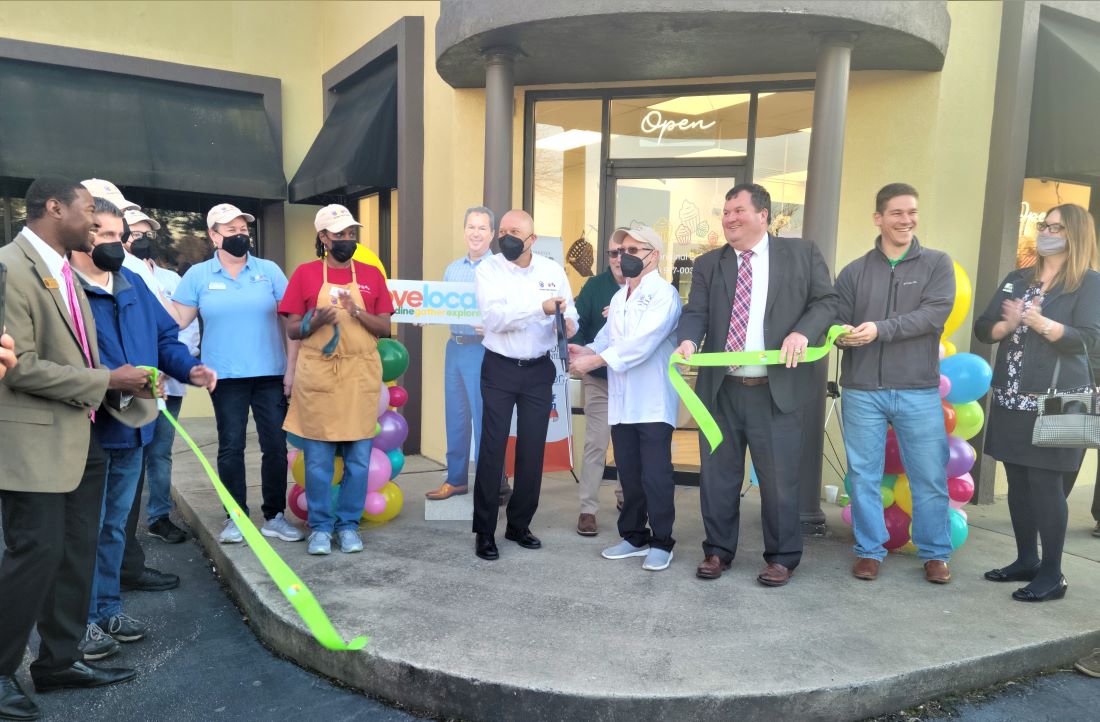 Ribbon is cut on Always Original Bakery, owners glad to be in West Columbia
January 27, 2022
|
|
Comments Off

on Ribbon is cut on Always Original Bakery, owners glad to be in West Columbia
|
NEWS
The ribbon was cut at Always Original Bakery, 501 Meeting St., West Columbia, Thursday. George Grogan owns the bakery with his partner Jay Dawson.
"We looked all over for a place for this bakery,," Grogan said. "We heard such nice things about West Columbia, so we came here." He said since opening the people of West Columbia have been so good to the bakery. "We've made so many friends." George also said Jay, who has many years of experience as a baker, is the creative mind behind the business.
Hayley Bowers, president of the Greater Cayce-West Columbia Chamber of Commerce Board, said AOB is community minded. It has helped with the feeding programs at Turner Memorial AME Church. The bakery has also donated products to overstressed healthcare workers at Lexington Medical Center and employed students with Lexington School District Two's job training program.
Rev. Kenneth Taylor of Turner AME Church gave the opening prayer. Steve Cohen, president of the WeCo River District Merchants Association, welcomed AOB and said it's important to support West Columbia businesses and make sure they succeed.
West Columbia Mayor Tem Miles said the bakery is an asset to the city and he expressed his appreciation for its owners choosing to locate in West Columbia. West Columbia City Councilmen Trevor Bedell, Mike Green and David Moye also attended the ribbon-cutting.