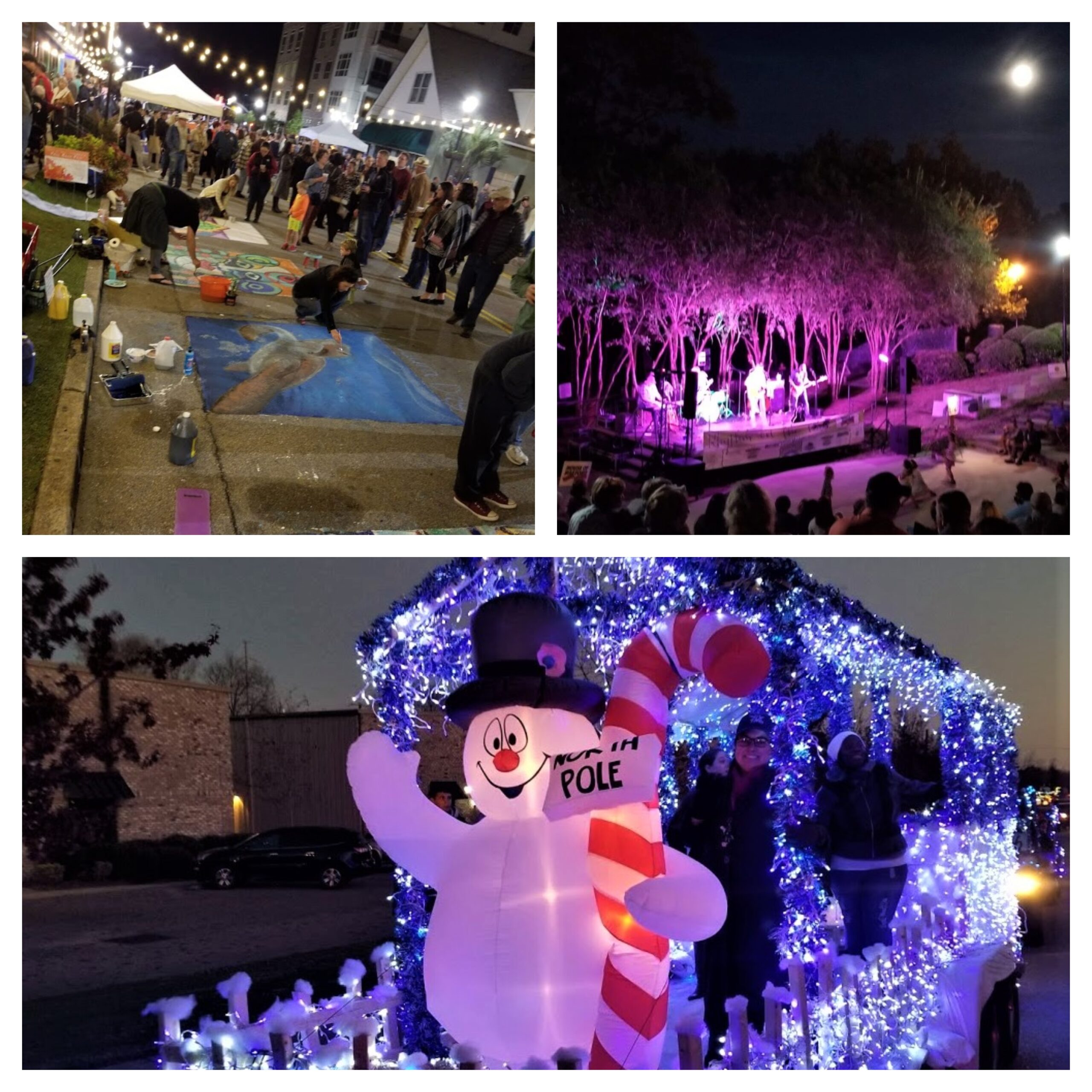 Rhythm on the River, Fall Back Fest, Parade of Lights coming up in West Columbia
September 30, 2021
|
|
Comments Off

on Rhythm on the River, Fall Back Fest, Parade of Lights coming up in West Columbia
|
NEWS
Some high-profile events are scheduled for West Columbia this fall.
"The popular Rhythm on the River concert series is back," said Tim James, president and CEO of the Greater Cayce-West Columbia Chamber of Commerce.
The Rhythm on the River concerts begin at 6 p.m. Oct. 8, and will be held every Friday in October after that in the Riverwalk Amphitheater in West Columbia. Rhythm on the River is sponsored by Lexington Medical Center, Nephron and United Community Bank. The City of West Columbia is also a sponsor.
Steve Cohen, a Chamber Board member, has been a volunteer with Rhythm on the River since the concerts began, 17 years ago.
"I'm so excited that this incredible family event is coming back," Cohen said. "It has been missed dearly and it's a gift to the community." He said even dogs make friends at Rhythm on the River.
The Rhythm on the River schedule is as follows:
Oct 8 – Radio Source
Oct 15- Chris Reed and The Bad Kids
Oct 22- Walter Hemingway and the Nahi Gruv Band
Oct 29 – Kenny George Band
There will also be a food truck on-site for each of the concerts.
West Columbia's Fall Back Fest is scheduled from 5:30 p.m. until 9:30 p.m. on Friday, Nov. 5, at the corner of State and Meeting Streets.
In conjunction with the November State Street Art Crawl, the Fall Back Fest provides the opportunity to stroll, sip, shop, and dine. Tokyo Joe will perform from a street stage and there will be a special night edition of the Meeting Street Artisan Market, in the Interactive Art Park.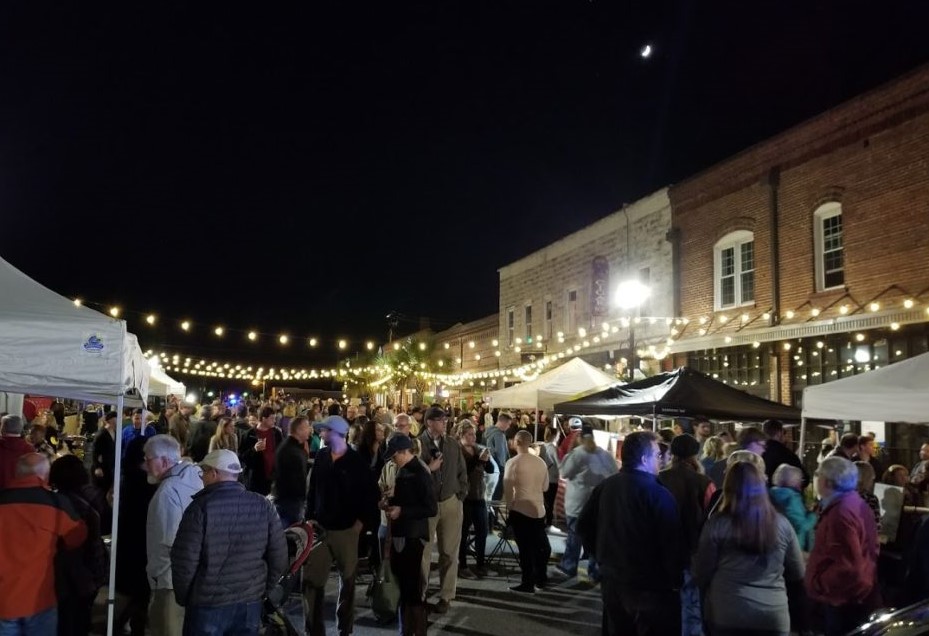 "The last State Street event in the spring was great," said Lainie Lewis, owner of State Street Trading Co. at 134 State St. "It was my best day of sales ever and customers came back all weekend to make it my best weekend ever."
Lewis said the Fall Back Fest attracts visitors from outside of West Columbia. "I'll get a new customer base," she said. "They are all impressed with all the growth and development in West Columbia, too. Especially if they have not been over here in a while."
James also announced earlier this week that the unique nighttime Holiday Parade of Lights is making a comeback this year. It is Dec. 11 and will begin near the Cayce Municipal Complex at 5:30 p.m. and end at Triangle City in West Columbia.
"We are already getting calls from people who want to enter a unit in the parade," James said. "The number of entries for the parade is limited, so I would encourage anyone interested in participating to register as soon as possible. You can call the chamber at 803-794-6504 to register or send an email to: [email protected]
The Parade of Lights is sponsored by Dominion Energy.
Before the big events begin, check out Always Original Bakery at 501 Meeting St. It's opening on Tuesday Oct. 5. Bri L Designs is open at 819 Meeting St. and the Meeting Street Artisan Market is open every Saturday in the Interactive Art Park behind D's Wings and Savage Craft Ale Works, every Saturday from 9:30 a.m. – 1:30 p.m. And WECO Bottle and Biergarten is at 626 Meeting St.
So get ready for lots of fun in West Columbia
Below is a list of State Street stores open for the Fall Back Fest.
Ed's Editions BookStore
Spa 131
State Street Trading Company
Three Oaks Florist and Interiors
West Point Coins
Rob Shaw Gallery and Framing
The Warehouse SC
Live Mural Art
Food & Beverages:
State Street Pub
New Brookland Tavern
Primal Gourmet
Terra
WECO Bottle & Biergarten
The Hideout in WECO
D's Wings
Cafe Strudel West Columbia
Black Rooster
Al's Upstairs