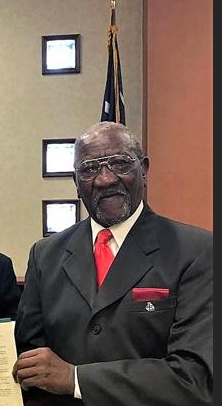 Rev. Kenneth Taylor, former Mayor Bobby Horton, others, react to the passing of Boyd Jones
April 30, 2022
|
|
Comments Off

on Rev. Kenneth Taylor, former Mayor Bobby Horton, others, react to the passing of Boyd Jones
|
NEWS
Boyd Jones, former West Columbia City Councilman died early Saturday morning in a car crash. The people who knew him are reacting to the tragedy.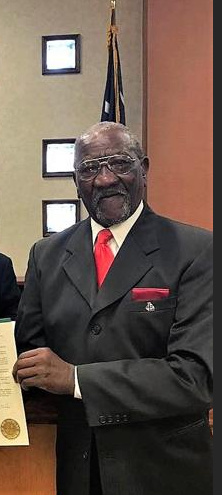 "Boyd Jones, age 79, a native of West Columbia, SC, former West Columbia City Councilman, and life long member of Turner Memorial AME Church has transitioned from the church militant to the church triumphant," said Rev. Kenneth Taylor of Turner Memorial AME Chruch. "Mr Jones, a man of service, held various positions of leadership within the church and the community, that included being on the Steward Board of Turner Memorial AME Church for several years. His passion for serving others and working to improve the quality of life for all persons will not be forgotten. Boyd always put others above self. We will miss his sharp wit and dedication to serve others. And we will never forget his contributions in working to make West Columbia and specifically District Five the best it can be."
"I'm sorry to hear of Boyd's passing, said former West Columbia Mayor Bobby Horton, who served with Jones.
"He was a good member of council," Horton said. "He was dedicated to his constituents and improving the lives of the people in his district, particularly the youth."
Horton said Jones was a proponent of redeveloping the old Lakeview High School and he wanted to make programs available to serve the people in the district.
From Facebook (below)
Mike Green – West Columbia City Councilman
I am deeply saddened to learn about Councilman Boyd passing away. I just talked with him yesterday and it seems so surreal. I appreciate his dedication to the community and his service to our city.
Lynn Connelly – of Medicine Mart West Columbia
Quite a great man. I have known him and his family for 40 years. What a tragedy and loss for all. Prayers.
Kathy W. Rish – Widow of former West Columbia Mayor Mac Rish
Sympathy and prayers for his family. Sorry to hear this.
Jonathan Blackmon – Such horrible news.
LaShanda Washington (Sent prayer icons)
????????????