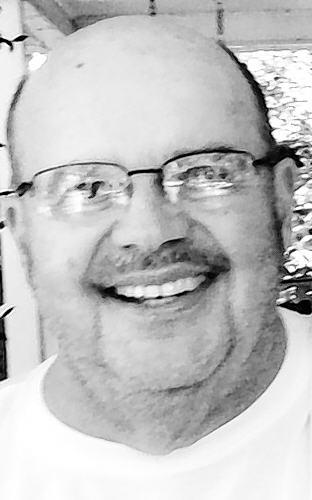 Rev. David L. "Scooter" Scott obituary, memorial services announced
September 19, 2015
|
|
Comments Off

on Rev. David L. "Scooter" Scott obituary, memorial services announced
|
NEWS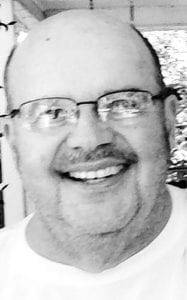 On Sunday, Sept. 20, at 3 p.m. a memorial service will be held at Mt. Horeb United Methodist Church in Lexington. Visitation will follow service at the church. A memorial service will be 5:30 p.m. Sept. 28, 2015 at Airport High School Stadium.
Rev. David L. "Scooter" Scott was called home to be with the Lord on Thursday September 17, 2015.
Scooter grew up in the low country of South Carolina and experienced abject poverty firsthand. Athletics played a significant role in helping him combat the negative effects of poverty. He graduated from Airport High School in 1967 and later the University of South Carolina with a degree in Educational Administration. During his 65 years of life, Scooter was actively involved in Lexington County, including the operation of a family-owned retail business, public school teacher and administrator, professional baseball/softball umpire, and coaching youth baseball.
Twenty-seven years ago, Scooter's walk with God was deepened during his first brush with cancer and the diagnosis of a muscular disease. As a result, he attended seminary, served in congregational ministry, including seven years at Mt. Horeb UMC in Lexington and Campus Minister at the University of South Carolina. In September 2005, Scooter began his outreach to young people by organizing the pre-game meals for the Airport High School football team and coaches. He was in his element when he was on the field as one of the "water boys" and as the team chaplain, praying with them after every game.
Starting in 2007 and in accordance with Matthew 25, Scooter affiliated with Christ Central Ministries, Inc. and launched a national pilot project called CCM Nehemiah Project, which currently is transforming the lives of more than 1,000 families in Lexington County through various ministries.
The programs that Scooter started were the Nehemiah after school program for students at risk of dropping out and the Nehemiah GED program for those adults, young and old, wanting to better their families lives. Through a totally volunteer, Christ centered, relationship based and research minded approach, partnered with like minded individuals in education, business, government and the faith-based community, lives were touched. Scooter had a peace about who he was in God and spoke with great joy regarding his love for Jesus Christ. Scooter truly loved "the race that he had been called to run." He was uniquely gifted to see opportunities where others saw none and breathed hope into those with whom he had contact. His walk was tenacious alongside others during their times of need. Scooter was inducted into the Airport High School Educational Foundation Hall of Fame in 2013 as a Distinguished Alumnus. He received the Hall of Fame Award for his service to the church and community by the Columbia District of the AME Church in 2013. Scooter's legacy will continue through his family and his ministry at large. His wife, Suzy, was the love of his life and the perfect ministry partner. His stepdaughter, Kayla Brazell (Andrew), along with his three grandsons, the "Brazell Boys", Tanner, Reece and Spencer.
The grandsons were a constant source of love and joy, great fishing partners and they loved their "Pa." His sister, Mary Jo Cockrell (Steve), was ever present and a constant source of encouragement and strength. Scooter leaves behind other family members, including many nieces and nephews that he loved. He was predeceased by his mother, Joanna M. Scott. Scooter Scott was a godly, faith-filled man. A man who understood that "as the body without the spirit is dead, so faith without deeds is dead." On his faith journey, Scooter made it his mission to include others in his walk, so they, too, could benefit from the blessing of helping the "least among us." A significant part of the success of his ministry was inspiring fellow Christians to work with others, for others.
His dreams were God-sized and with the help of others, they accomplished great things to the Glory of God. Scooter called himself a "short, baldheaded man who loved the Lord." Many people called him friend!
On Sunday September 20, at 3:00 p.m. a memorial service will be held at Mt. Horeb United Methodist Church in Lexington. Visitation will follow service at the church. A memorial service will be 5:30 p.m. September 28, 2015 at Airport High School Stadium.
As Scooter said many times, "May we all be deemed to be 'good and faithful servants'." In light of these words, if you feel led to support the continued success of these missions, donations may be made to CCM, Nehemiah Project and mailed to PO Box 227 Lexington, SC 29071 or visit thenehemiahprojectsc.org. www.barr-price.com 803 356-4411 – See more at: http://www.legacy.com/obituaries/thestate/obituary.aspx?n=david-l-scott-scooter&pid=175876239#sthash.jMyuuwWR.dpuf