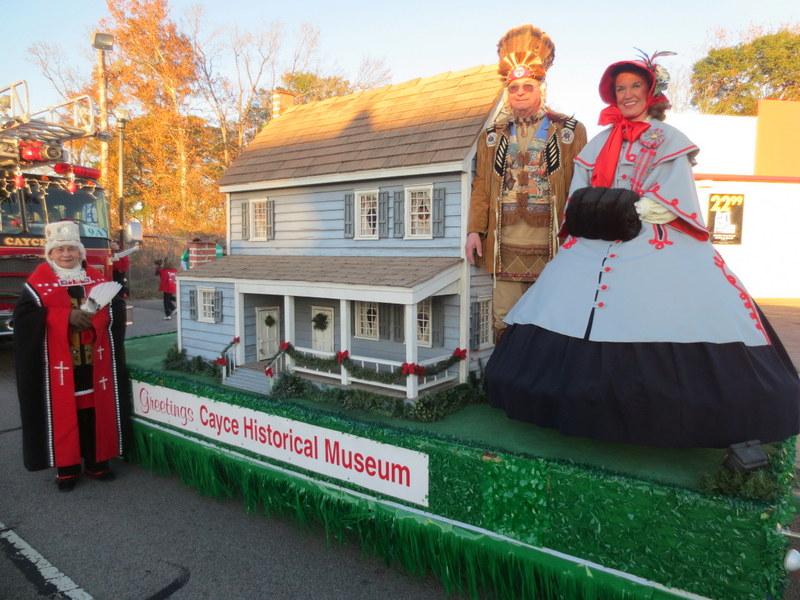 Reminder: Cayce – West Columbia Holiday Parade of Lights is 5:30 p.m., Saturday
December 8, 2017
|
|
Comments Off

on Reminder: Cayce – West Columbia Holiday Parade of Lights is 5:30 p.m., Saturday
|
NEWS
The Greater Cayce – West Columbia Holiday Parade of Lights is Saturday at 5:30 p.m. And remember, the parade begins in Cayce, not West Columbia, like before.
This year, the route will begin in front of the Cayce Municipal Complex at 1800 12th Street.
According to Greater Cayce-West Columbia Chamber of Commerce Director of Operations Cory Harrison, the lights p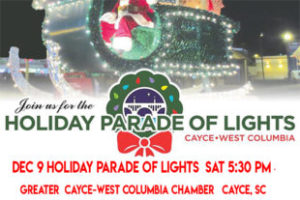 arade is one of the most-enjoyed events of the season.
She said there was a high demand for registration for the parade this year.
There are more than 100 entries, including members of the West Columbia City Council and some of the city's departments.
Harrison said the parade of lights "is a big community event that everybody comes out to see."
She also encouraged spectators to show up ahead of time on Saturday and get a spot to sit and watch the popular nighttime  parade. Groups of people have parties – or tailgate – on the parade route.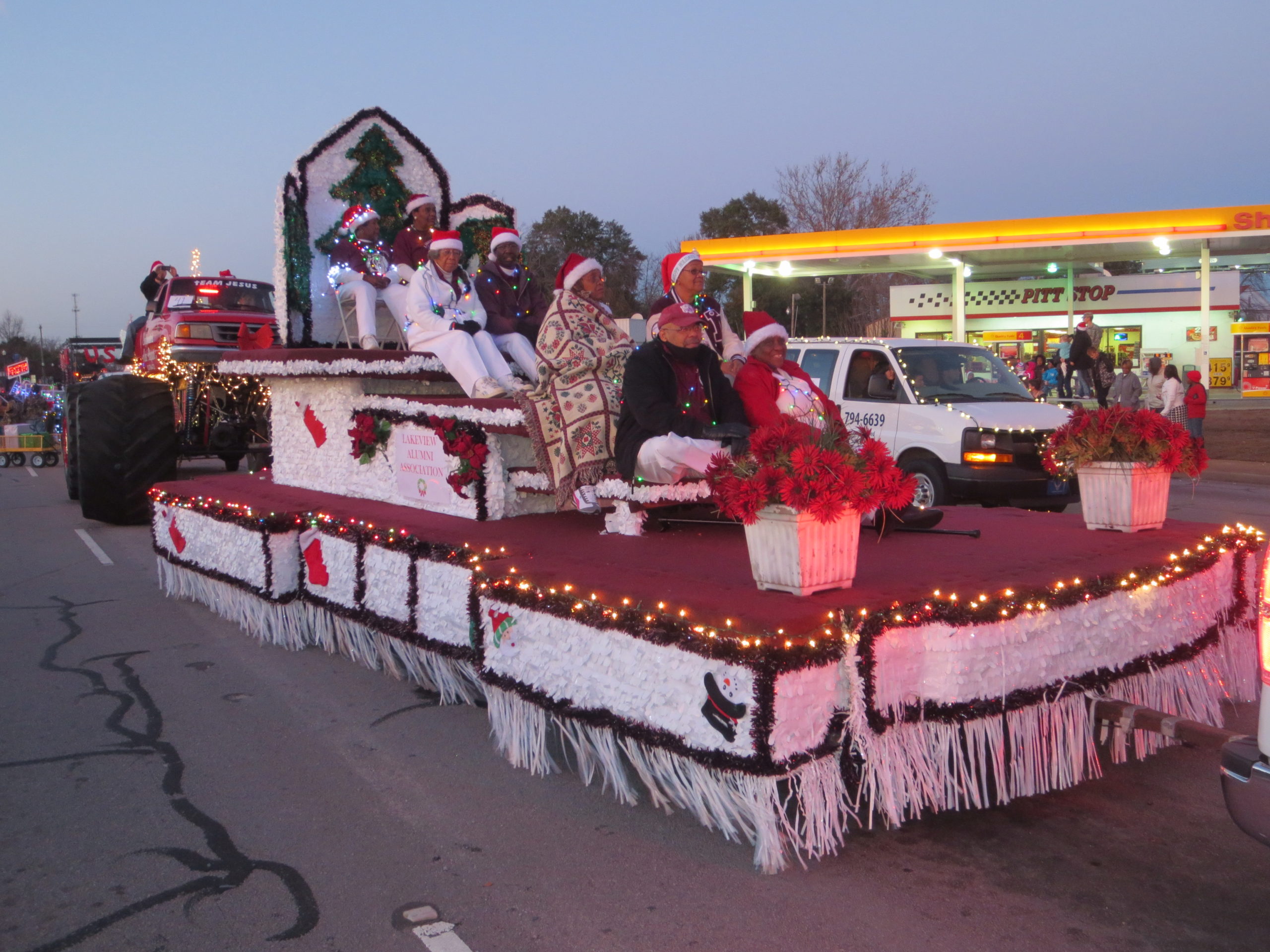 The holiday event originally began as a daytime parade, but it was moved to the evening many years ago to incorporate the lights. More than one million lights are predicted for this year's parade.
From the tree lighting, the decorations of local businesses and the holiday parade of lights, West Columbia comes out for Christmas. It's a special time of the year, and that is reflected around the city.