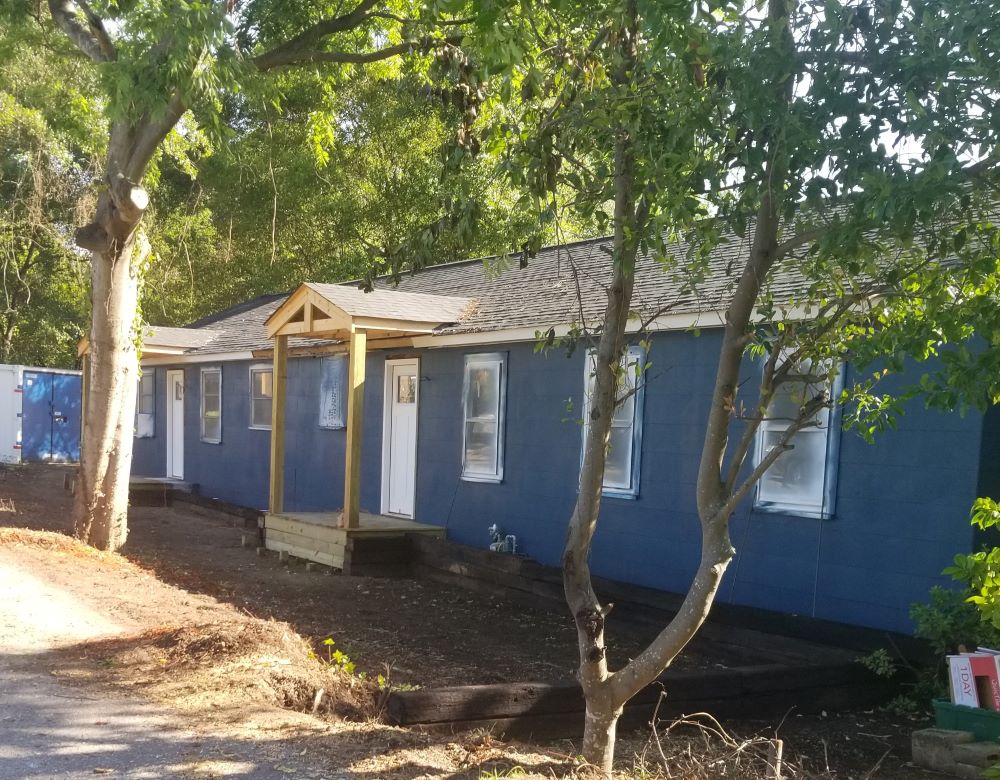 Rehabilitation of an old West Columbia home in The River District
May 25, 2021
|
|
Comments Off

on Rehabilitation of an old West Columbia home in The River District
|
NEWS
Revitalization can come one house at a time.
The residential property at 770 Augusta St. in West Columbia was built in 1950. As revitalization comes to The River District, on the Avenues, of West Columbia, the house is getting an update.
Carla Harman and her daughter Taryn Shekitka bought the 2,000-sq-ft. house with the help of Howard Hunt. He's a real estate agent and contractor. He can find a potential property for rehabilitation and then work to upgrade the project. That is what he's doing with Harman and Shekitka.
"We're turning the house into two apartments," said Harman, "and I'm going to live in one."
Harman will live in an 800-sq.-ft. unit. That leaves a three-bedroom unit that will be leased.
The 70-year-old property has some features that make a fix-up a good idea.
"It has hardwood floors that we'll refinish," said Harman. Some things will be changed. Hunt is putting in a vaulted ceiling in Harman's apartment and all the windows will be new. The house's address will now be Marble Street instead of Augusta Street.
Harman is moving from Lexington to West Columbia. She was the head of the Post Office on Platt Springs Road for eight years and she said she loves West Columbia. She said she is already meeting her soon-to-be neighbors and she's excited about her new home.
The project on Marble Street is not Hunt's first effort to renovate a West Columbia property. He likes the area so much, he bought two houses on B Avenue and moved to one of them from Columbia a couple of years ago.
The area from West Columbia's State Street to Triangle City is known as The River District. With Savage Craft Ale Works moving in, Chayz Lounge opening and WECO Biergarten drawing a large clientele, The River District is an attractive venue. And there are many new homes being built, including St. Anne's Alley just a few blocks away from Harman's new home.