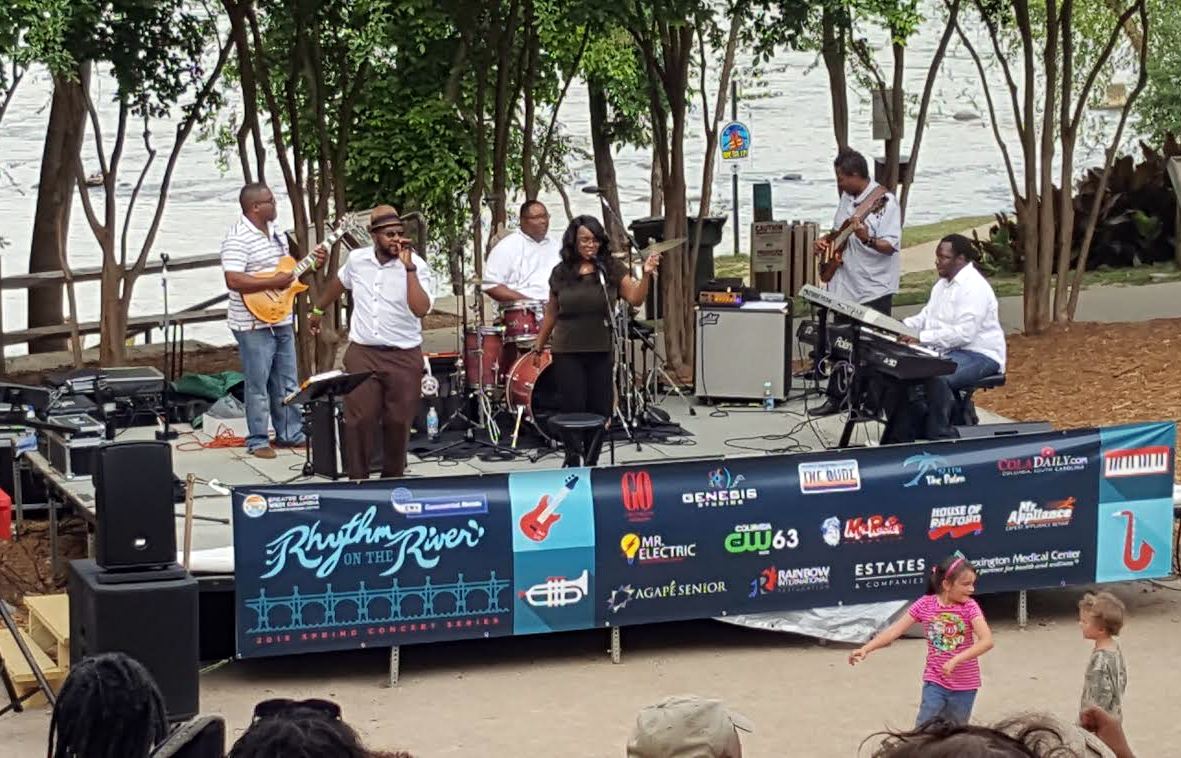 Quiet Storm rocks at Rhythm on the River concert for FAVOR
May 1, 2016
|
|
Comments Off

on Quiet Storm rocks at Rhythm on the River concert for FAVOR
|
NEWS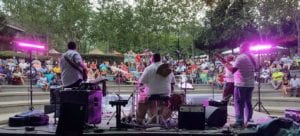 It was another lyrical weekend for the Rhythm on the River concerts at the West Columbia Amphitheater.
Quiet Storm played a repertoire of songs that ranged from Earth, Wind and Fire's "September" to "I Love Beach Music," by the Embers. It was a lively crowd.
The alcohol-free concert was sponsored by FAVOR, or Faces And Voices of Recovery. Access to treatment for addicts is imperative, said James Wilson, FAVOR of the Midlands Chairman, who talked to attendees and distributed insulated coffer cups at a table during the show.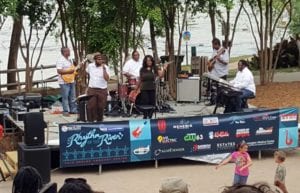 Between the sets from the band, former addicts gave testimonials of how overuse of alcohol and drug abuse had made a shambles of their lives. They also told of how it feels to be addiction-free, and how FAVOR has helped them turn their lives around.
"I lead a productive life now, with a job and a business on the side," was one report given by a woman who was once addicted. Relationships with family and friends have been mended, and there is peace, where there once was chaos and dysfunction, was the message.
While the music played, children danced in front of the amphitheater stage, as the sun set on the Congaree. It was a very nice way to welcome the night.
Elliott and the Untouchables plays May 7. Click on schedule to enlarge.