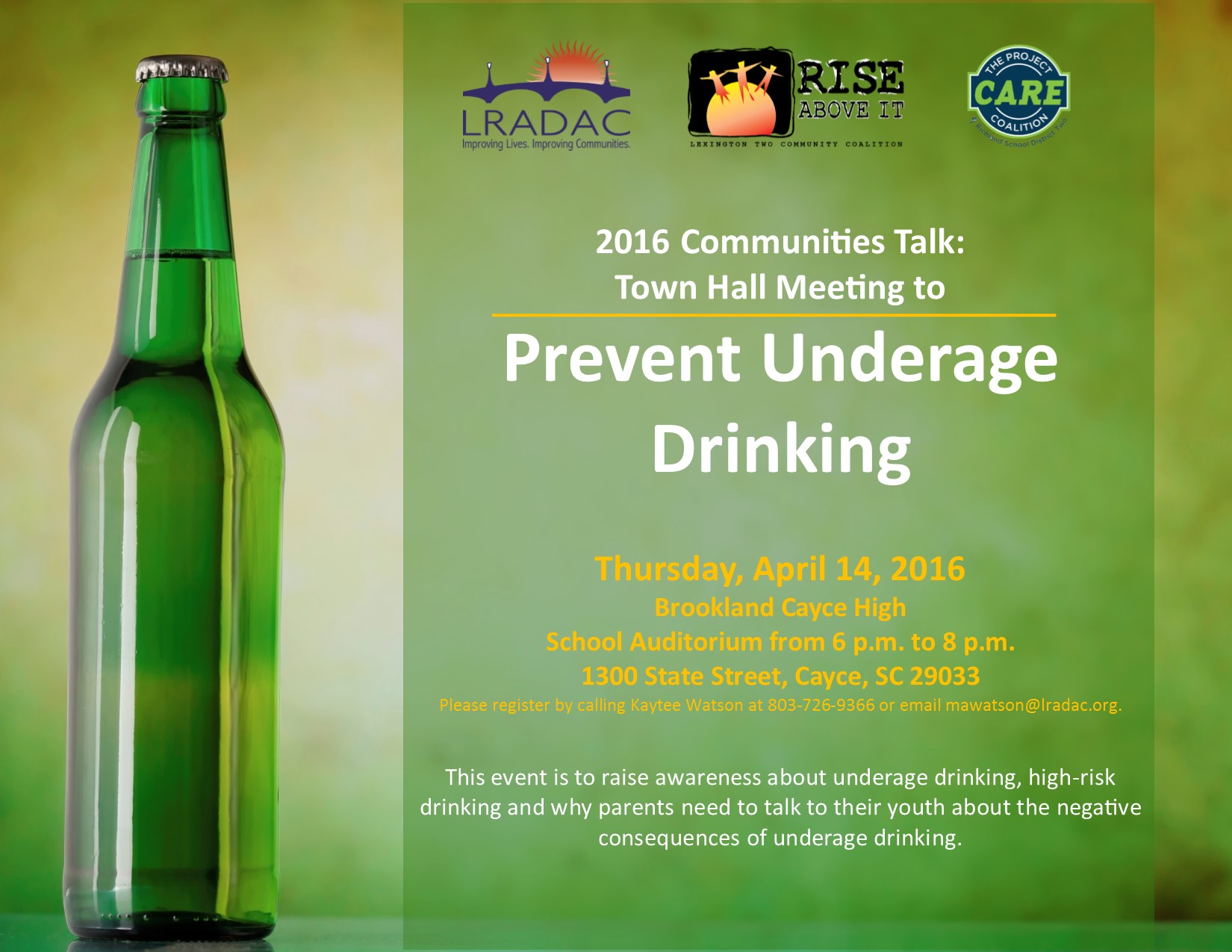 Prevent Underage Drinking Town Hall at BCHS, April 14
April 5, 2016
|
|
Comments Off

on Prevent Underage Drinking Town Hall at BCHS, April 14
|
NEWS
The Rise Above It Lexington Two Community Coalition will present a Town Hall event. It is to raise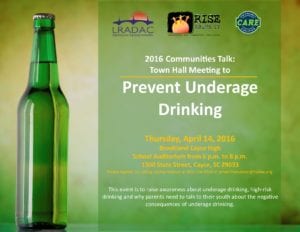 awareness of the consequences of underage drinking and discuss prevention efforts.
It will be held at 6 p.m. (until 8) on April 14, at the Brookland-Cayce High School Auditorium, 1300 State Street, Cayce.

It is also sponsored by Project CARE and LRADAC.

There will be a panel discussion at the event. Send questions to [email protected] 

Rise Above it strives to make the community safe and drug-free for its youth and their families by enlisting the help of a variety of community sectors. This Town Hall event is one of several initiatives targeting underage drinking and serves as a kick-off event for the "Out of Their Hands" campaign that will be underway April through June.
The campaign emphasizes to parents, caregivers, merchants and community members that providing alcohol to minors is against the law. During April, volunteers place stickers and bottle hangers on alcoholic beverages in partnership with Bi-Lo, Food Lion and Kroger supermarkets warning consumers not to purchase alcohol for minors. Please contact Kaytee Watson to register for the event by e-mailing ma[email protected] or calling 803.726.9366. This is a free event.