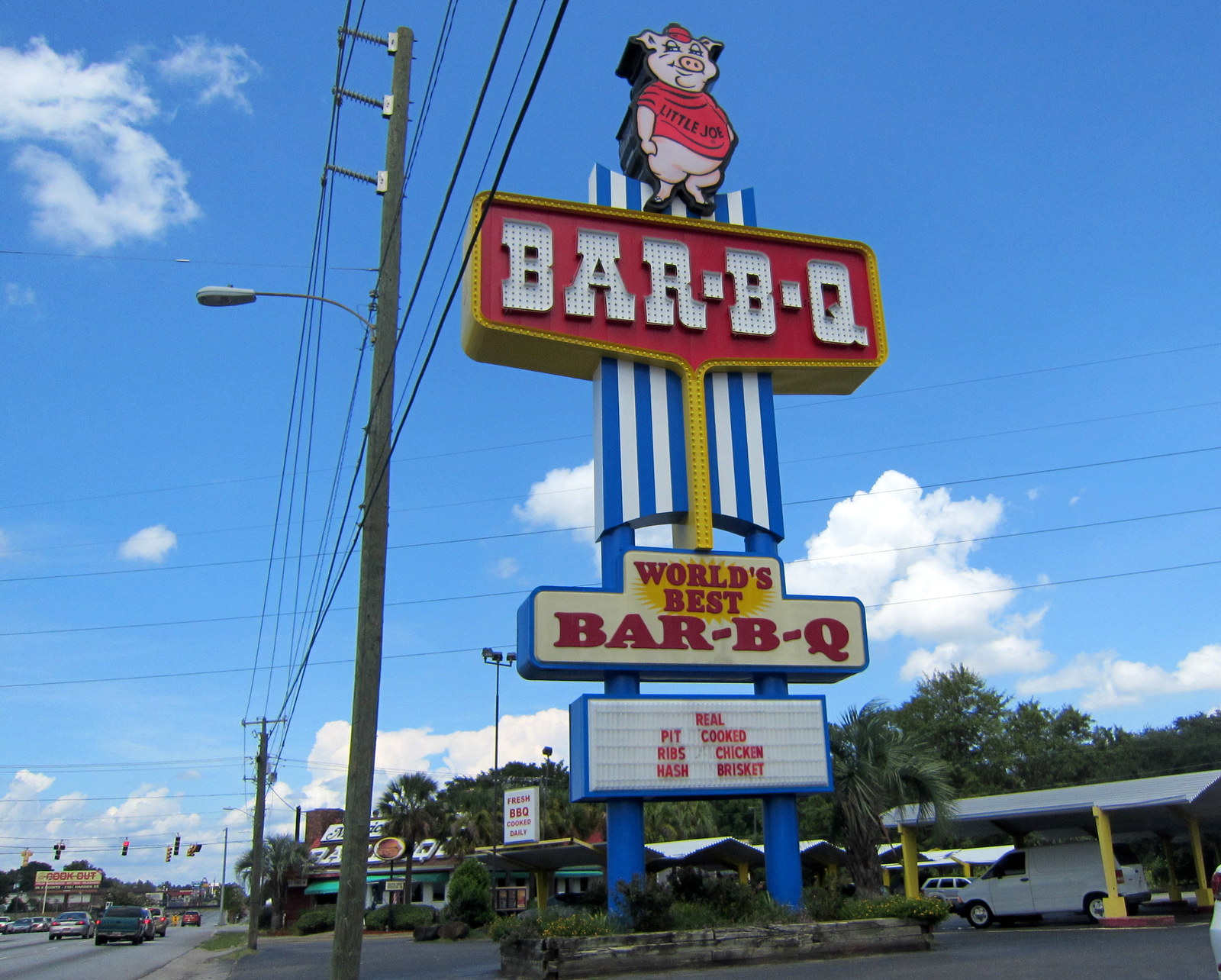 Piggie Park celebrates 60 years this month
August 26, 2015
|
|
Comments Off

on Piggie Park celebrates 60 years this month
|
NEWS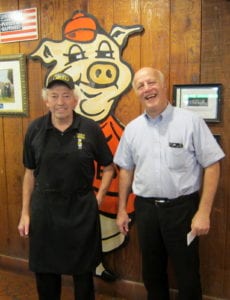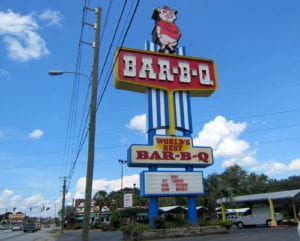 Maurice's Piggie Park Bar-B-Que began celebrating 60 years at its West Columbia location on Charleston Highway, on August 19.
Lloyd Bessinger has worked in the family restaurant since he was a youngster, beginning as a weekend worker in his early teens. His siblings Paul Bessinger and Debbie Bennett are owners of the string of 13 restaurants, now.
"I love working with people," Lloyd said. He said throughout the years working in the Piggie Parks has kept him in touch with the community.
"I see people I know all the time," he said. It's a fulfilling."
Lloyd said there are people who come from out-of-state on an annual basis, and make it a point to stop at the Piggie Park. He said some will load up on Maurice's bar-b-que sauce when they are here.
The Bar-b-que that is now piggie Park bar-b-que was first pit-cooked in 1939, when Maurice Bessinger's daddy, Joe Bessinger, opened his first restaurant in Holly Hill. Joe's secret recipe for tangy mustard sauce was a hit with the locals. Maurice began cooking with his dad at the age of 9. Maurice died in 2013, but his family knows the reputation of the food.
Carolyn Sevetz is the daughter of Debbie Bennett. She has seen the loyalty of Piggie Park barbecue lovers.

"I love being part of 60 years of business," Shvetz said. "I hear so many wonderful stories from customers of back in the old carhop, drive in days or the annual event stopping in at Piggie Park on the way to summer vacations."
Shvetz said cooking "real wood-fired BBQ" makes it top quality.
She said the process is an extremely difficult way to book it. The barbecue is cooked on-site in West Columbia. Shvetz said it requires lots of heat and work. And "it takes 24 hours of attention and thousands of dollars in wood logs (not gas or electricity) every week," to get it right.
An expert in cooking the Piggie park bar-b-que is James Hamilton.
"James has been with us for 50 years," Lloyd said.
"I like working here," said Hamilton, who started at the Piggie Park restaurants when he was 18. He does not cook
the barbecue any more. Hamilton sets up the buffet.
He said he likes seeing the people. And most of the time they are happy because they love the food at piggie Park so much.