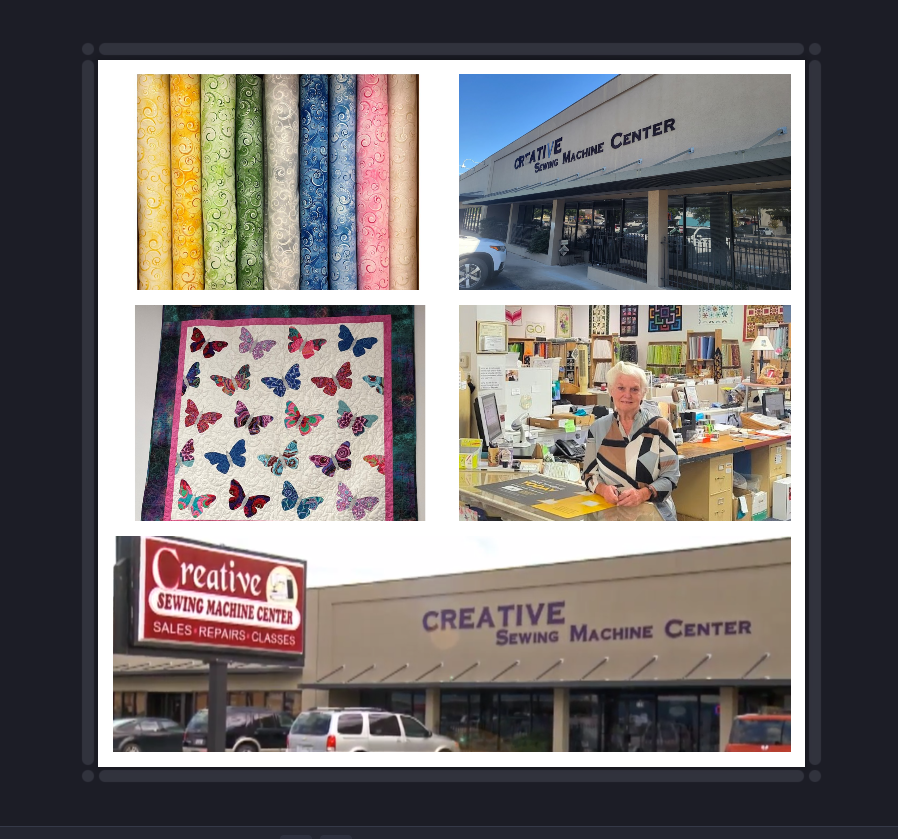 Peggy Ledford at West Columbia's Creative Sewing Machine Center is a Triangle City tradition and a meeting place for creative women
October 27, 2023
|
|
Comments Off

on Peggy Ledford at West Columbia's Creative Sewing Machine Center is a Triangle City tradition and a meeting place for creative women
|
NEWS, Social Media
Creative Sewing Machine Center is an institution in West Columbia's Triangle City.
It has been open for 22 years, said Peggy Ledford. She is the owner. She opened the store with her husband Russ, He passed away in 2015.
Click here for Website —- Click here for Facebook page
"We stock everything you need for quilting, embroidery, and heirloom sewing," Peggy said, but that's not all. If you just want to ask a question about anything regarding sewing, you can probably find someone to help you at Creative Sewing Center.
"The people who come in to talk sewing are warm people, who like to give," Peggy said. "They are people with a lot of heart."
Every Monday, groups of sewing lovers meet at Creative Sewing Machine Center's 18,000 sq.-ft. retail facility at 517 12th Street. It can be a group as large as 50 people and they know a lot.
"A man came in and he wanted to learn how to make bow ties," Peggy said. "In one of our sewing groups that meets here, someone knew how to make bow ties and showed him how to do it."
In addition to the strong local base, customers come to Creative Sewing Machine Center from all over the United States and the employees are eager to help. Peggy said families with quilters and sewers come to graduations at Fort Jackson and they come to visit the area's universities and colleges, like the University of South Carolina.
And it's not too early to put Creative Sewing Machine Center on your list for Christmas shopping. In stock at Creative Sewing Machine Center are baby lock, Janome, and Brother brand sewing and embroidery machines, and accessories.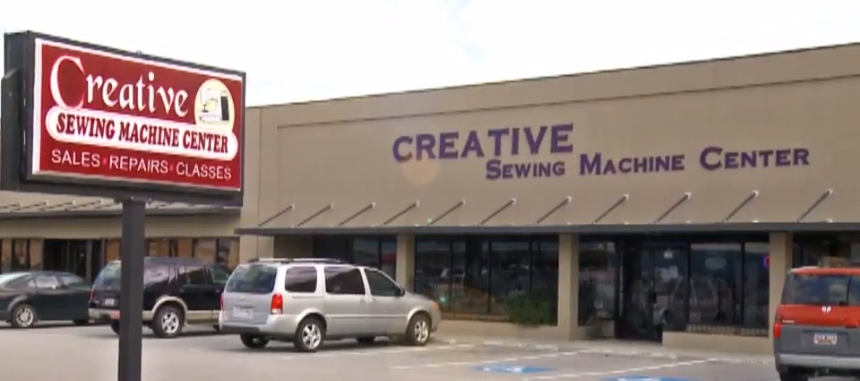 Creative Sewing Machine Center has a reputation in the industry. It has been recognized as the No. 1 Baby Lock sewing machine store in the nation, among more than 700 stores.
Creative Sewing Machine Center also sells software, books, and specialty thread. The store has a 5,000-bolt inventory of fabric, including the latest top name designs. There is a factory-trained technician to repair all brands of sewing machines on-site, too.
Creative Sewing Machine Center has a Birthday Club, Heirloom and Smocking
Classes and much more. Below is a schedule of events:
Monday Quilting Day
Tuesday Heirloom Classes
Wednesday Birthday Club
Thursday Quilts of Valor
Thursday Embroidery Club
Saturday Modern Quilt Guild
Saturday Longarm Group
Saturday American Sewing Guild