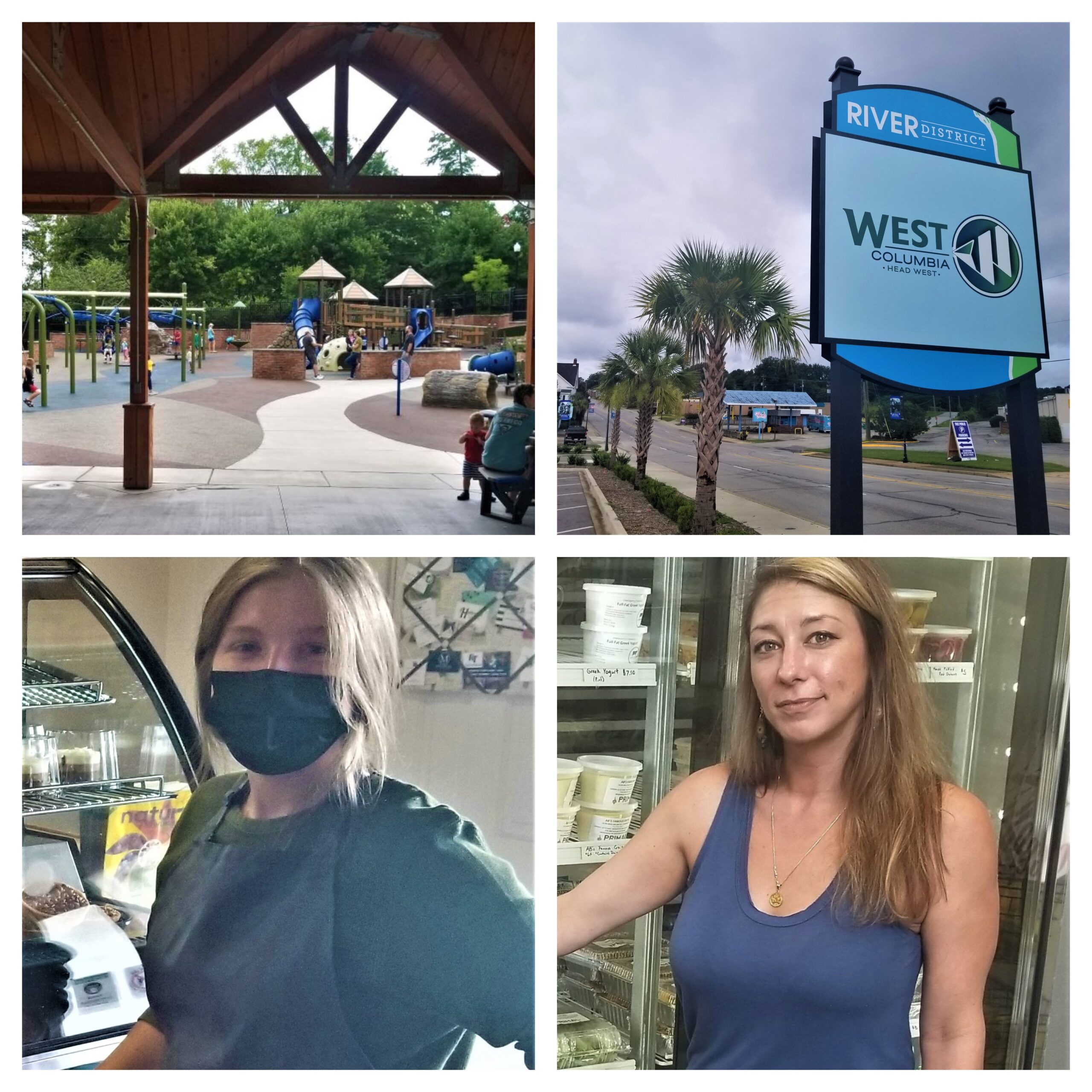 Park options plentiful in West Columbia for National Picnic Month
July 21, 2021
|
|
Comments Off

on Park options plentiful in West Columbia for National Picnic Month
|
NEWS
July is National Picnic Month. There's something about the warm summertime that makes you want to get out of the house and eat outdoors.
Picnic month is easy to celebrate. Just get outside and enjoy all the wonderful sights and smells. Get your family and friends together at your favorite park and bring your favorite picnic foods.
In West Columbia there are many public picnic spaces available and local businesses can help you with everything you need to make the experience exceptional.
"We have a lot of ready-made meals that are great to take on a picnic," said Valerie Barrineau, client relations manager for Primal Gourmet at 725 Meeting St. She recommended the broccoli salad, the chicken salad and the basil pasta mozzarella salad.
"One of our most-popular salads, that is great for a picnic, is our Primal Salad," Barrineau said.
Once you get your picnic meal, a great spot to picnic is Carraway Park at the Riverwalk, at 212 Hudson Street, The park that opened in September of 2019 has restrooms, covered picnic tables and an all-Inclusive Playground.
Liv Hatton of Columbia is a nanny for a three-year-old. She was in Carraway Park Wednesday picnic area Wednesday. Her charge was enjoying a snack of fresh blueberries.
"I like the fact that there is only one entrance and exit at this park," Hatton said. "I feel that makes it safer."
Kristen Tanner is also a nanny for a three-year-old who was in the picnic area of the park, Wednesday. She said she loves the rubber surface of Carraway Park and all of the climbing features for the children.
"We come over here and let them play before we go to EdVenture," Tanner said.
The park is such an excellent spot and The Hideout in WECO at 118 State St. directly benefits from the proximity.
"We took some menus to the (Carraway) park last week for the people picnicking," said Raili Burton, assistant manager of The Hideout in WECO.
She said all picnics can use something sweet. "We have brownies, pastries and muffins," Burton said.
Burton also said many of the parents from Carraway Park end up at The Hideout after they leave the park.
Other eateries on State Street that attract customers from the park are Palate at 116 State St.; Terra at 100 State St and Cafe Strudel at 300 State St. D's Wings is open at 415 Meeting St. and Savage Craft Ale Works is at 430 Center St. All draw traffic from the picnic crowd at the park.
West Columbia parks are a hit. Myra Smith of Lexington said she is a regular at West Columbia parks. She brings her son Cameron and daughter Emma to the parks on a regular basis.
"These parks are great," she said.
It's summertime, so get your picnic basket out and enjoy dining in the great outdoors with your favorite dish from a West Columbia restaurant.
West Columbia Parks:
B Avenue Ball Park – 815 B Avenue (Baseball, Football, Batting Cages, Press Box, Restrooms)
Carraway Park at the Riverwalk – A Place for All Children to Play Together – 212 Hudson Street (Restrooms, Covered Picnic Tables (First Come, First Serve), All-Inclusive Playground)
Douglas Reeves Community Park – 761 Augusta Street (Tennis, Playground, Restrooms, Bicycle Repair Station, FREE Public Wi-Fi)
Rosamunda Percell-Butler Community Park – 1100 Raleigh Street (Basketball, Playground, Picnic Shelter, FREE Public Wi-Fi)
Fowler Community Park – 1800 C Avenue (Playground, Picnic Shelter)
Howard Sports Complex – Behind Northside Middle School
Interactive Art Park – 425 Meeting Street (Interactive Art Sculptures, FREE Public Wi-Fi, Parking, Electric Car Charging Stations)
Moffatt Street Entrance to the Riverwalk – 100 Riverside Drive, West Columbia (Bicycle Repair Station, FREE Public Wi-Fi)
West Columbia Riverwalk Park and Amphitheater – 109 Alexander Road, (Bicycle Repair Station, Restrooms)