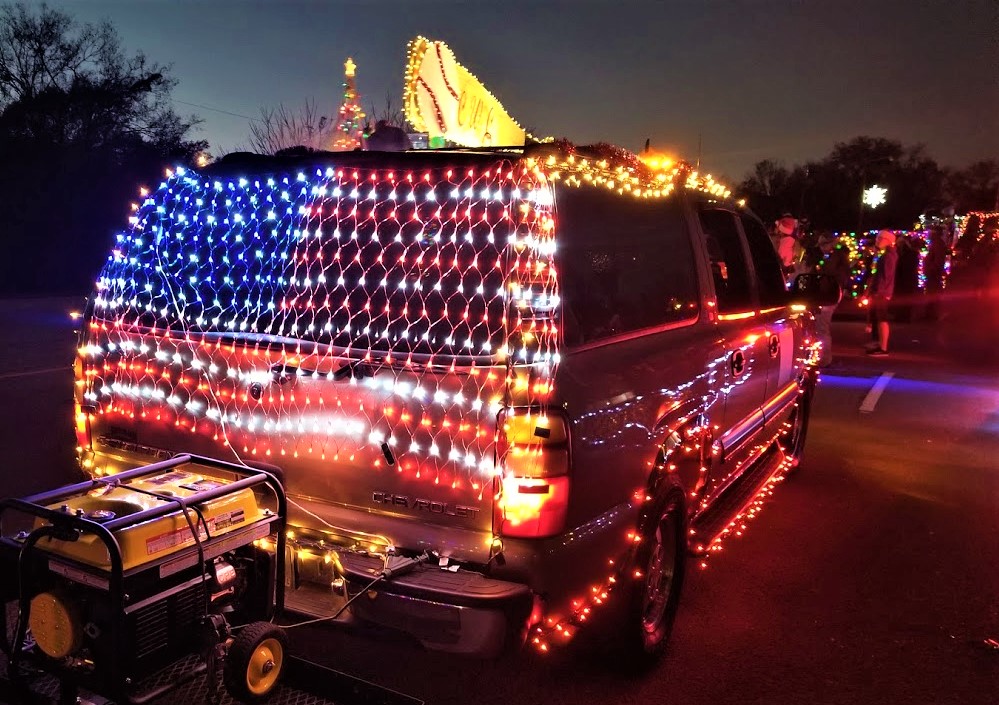 Parade of Lights includes 200 units, a day of business visits, and even a "Bear in the Air"
December 9, 2022
|
|
Comments Off

on Parade of Lights includes 200 units, a day of business visits, and even a "Bear in the Air"
|
NEWS, NEWS, Social Media
As a part of the Greater Cayce-West Columbia Chamber Parade of Lights the cities will be highlighted and the businesses will be promoted. The Parade is at 5:30 p.m. Saturday. To steal a line from the 1970s song "Convoy" there will even be a "Bear in the Air."
Saturday will offer a whole day of Cayce-West Columbia Christmas-related events.
The hop-on, hop off United Community Bank Parade Day Business Shuttle will run from 10 am to 4 pm. The shuttle will visit more than 35 local businesses, restaurants in shops, all offering fun, family friendly activities and holiday specials.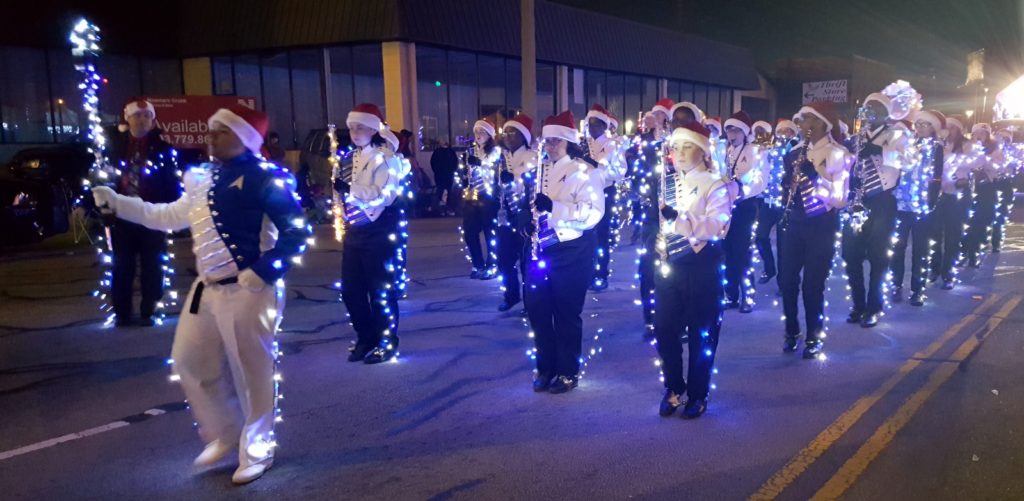 The main stop on the route is at the Peter Boulware Toyota of Columbia– North Pole located at the Chamber Office. Open 12 to 4 pm. It will feature: live music, visits from Santa, a Kid's corner with canvas painting, a "mining" station with the Cayce quarry, face painting and more.
More than 20 businesses will set up at the Chamber building with shopping and activities, including a holiday bouquet flower bar. 
"This is an excellent opportunity for our community to support small businesses, – and for the small businesses to get great exposure in front of many people," said Tim James, president and CEO of the C-WC Chamber.
There is a lot of participation in the parade
"At this point we have 112 registered groups, and the total number of "units" in the parade is expected to be in excess of 200," James said. "Both of our fine cities have worked very hard to prepare for this exciting day."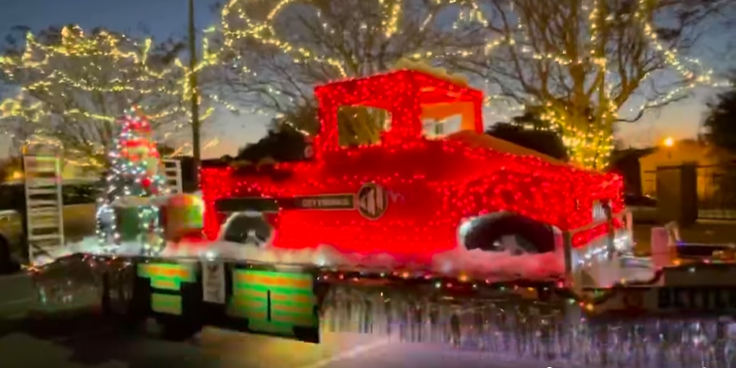 City crews have spruced up the streets, provided bleachers, logistically planned the routes and the safety and security of the day.
The Richland County Sheriffs Department is supplying air support to help keep parade spectators safe.
On the Parade Day Shuttle sponsored by United Community Bank, you will find many businesses opening their doors for you-
In Cayce, you will have endless opportunities are Parkland Plaza (Tandy Leather, East bay Deli, Kingsman, Planet Fitness- and in the Art District you will have static parade floats, Piecewise Coffee, State of the Art, and Henrys- Martin Marietta will being one of the "Earth Movers" to the North Pole (Chamber of Commerce), along with many other children activities – Don't forget that the Cayce Museum, Vella's and Still Hands are open and a part of the shuttle- enjoy lunch, beverages and some history.
James thanked those involved.
"On behalf of the Chamber, allow me to extend a heartfelt thank you to the many who have worked to make this day possible," James said. "Due to COVID and inclement weather, its been three long years since our community has enjoyed the Parade of Lights- everyone is so excited."