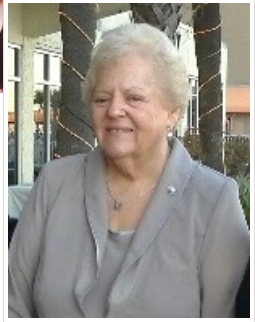 Obituary for Mary Ann Knox Loftis – Mother of SC Treasurer Curtis Loftis
February 26, 2022
|
|
Comments Off

on Obituary for Mary Ann Knox Loftis – Mother of SC Treasurer Curtis Loftis
|
NEWS
Mary Ann Knox Loftis, wife of Curtis M. Loftis, passed peacefully from this world to her heavenly Father on Wednesday, February 23, 2022. Mary, age 88, was at home with her family and caregivers at her bedside.
Mary was the daughter of the late David Jerome and Annie Caldwell Knox of Inman, S. C.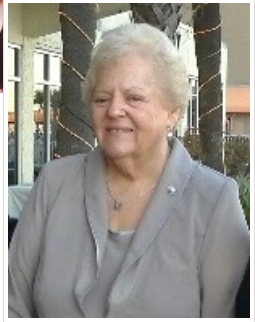 Lexington County was Mary's home for more than 65 years and where she co-founded a successful business and was a founding member of the Saluda River Baptist Church.
She was an active member of the First Baptist Church of Columbia, attending regularly until the pandemic.
Mary was a loving wife to Curtis for 71 years, a devoted mother to their children and many grandchildren and great grandchildren. She was known and loved by many in her community.
She enjoyed life and was interested in everyone she met and welcomed them all into her home.
Mary will be remembered as that person who always "lit up the room", who you missed when you didn't see her, and who made you feel right at home as she entertained with an engaging sense of humor and an affectionate spirit.
A Celebration of Life memorial service will be held Tuesday, March 1, 2022, at Saluda River Baptist Church. Visitation will be at the church from 1 PM until 2 PM, followed by the funeral service at 2 PM, and the burial service at Woodridge Cemetery in Lexington.
Mary Loftis leaves many to cherish her memory, including her husband, Curtis M Loftis, sons, Curtis M. Loftis, Jr., Al W. (Lisa Lloyd) Loftis, and John A. (Lori Luxmore) Loftis, all of Columbia; her daughters, Mrs. Karen Loftis Powell of Columbia, Ms. Teresa Loftis Mincey of Folly Beach, and Sandra Loftis Behny (who preceded her in death); a sister, Nancy Johnson of Inman, and her beloved sister-in-law, Emily Edens of Easley, as well as 8 grandchildren and 3 great grandchildren, and many nieces and nephews.
The family would like to thank the caretakers, nurses, and doctors for the special care and concern shown to Mary during her time of illness.
Memorials can be made to the Saluda River Baptist Church, 3459 Sunset Blvd., West Columbia, SC 29169.
Services
VISITATION Tuesday
March 1, 2022
1:00 PM to 2:00 PM
Saluda River Baptist Church
3459 Sunset Blvd.
West Columbia, SC 29169
---
FUNERAL SERVICE Tuesday
March 1, 2022
2:00 PM
Saluda River Baptist Church
3459 Sunset Blvd.
West Columbia, SC 29169
---
BURIAL Tuesday
March 1, 2022
Woodridge Memorial Park
138 Corley Mill Road
Lexington, Sc 29072