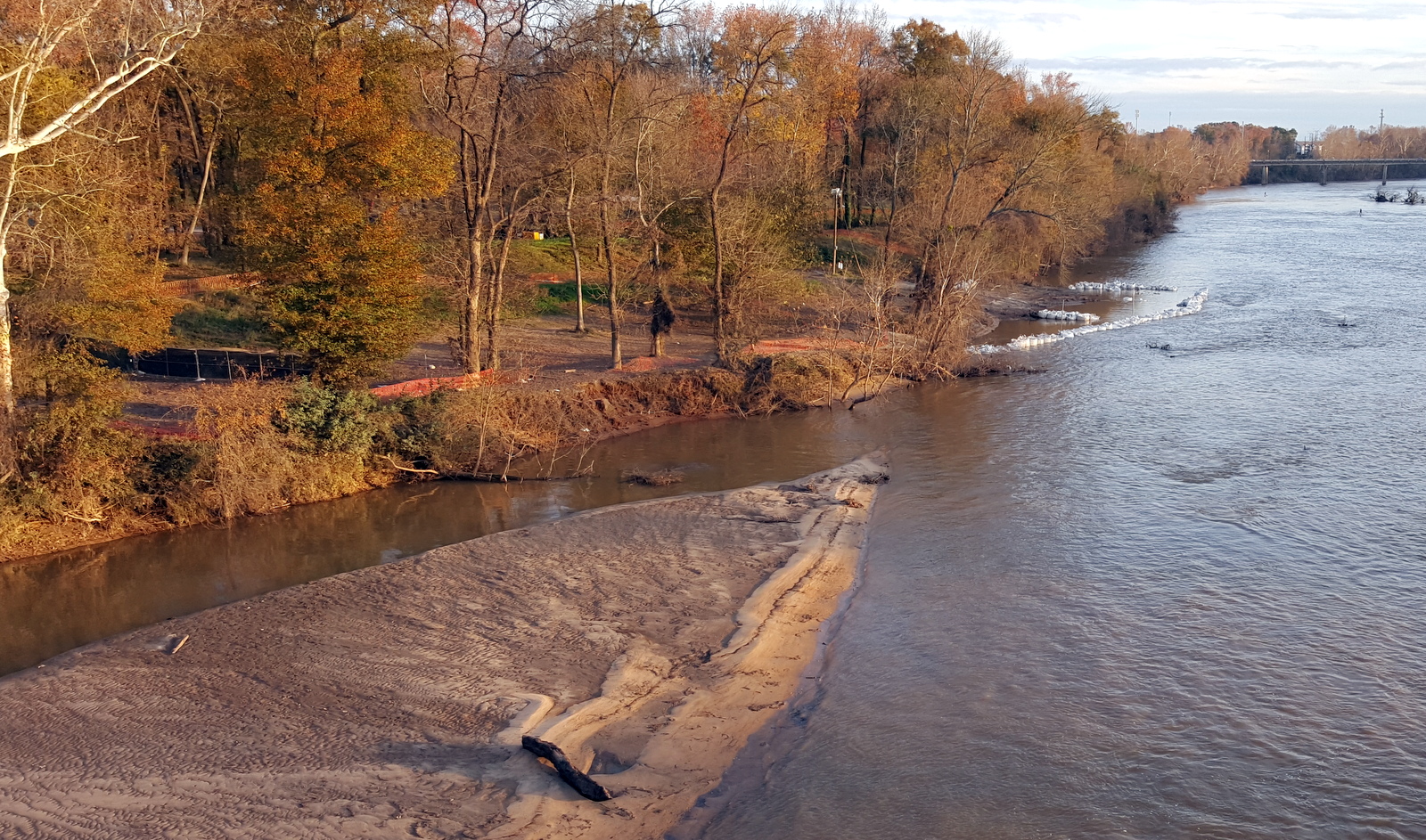 No Civil War artifacts, river work postponed by flood
April 7, 2016
|
|
Comments Off

on No Civil War artifacts, river work postponed by flood
|
NEWS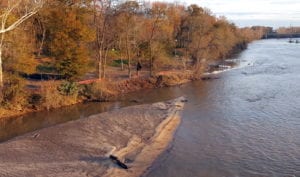 SCANA's effort to clean up black tar from the Congaree River is on hold.
"We had planned to begin working this spring to address the tar-like substance," said Ginny Jones, senior public affairs specialist for SCANA. "However, when the Columbia Canal was breached during the historic rainfall event last October, about 200,000 tons of silt washed downstream, covering the project site. As a result, we're in the process of revisiting our project plans to see whether we need to make adjustments."
The tar seeped into the river from a Columbia gas lamp company, beginning more than a century ago. That seepage ended in the 1950s.
Jones also said a dig at the site on the Congaree River, to find artifacts from the Civil War era, did not yield anything of note.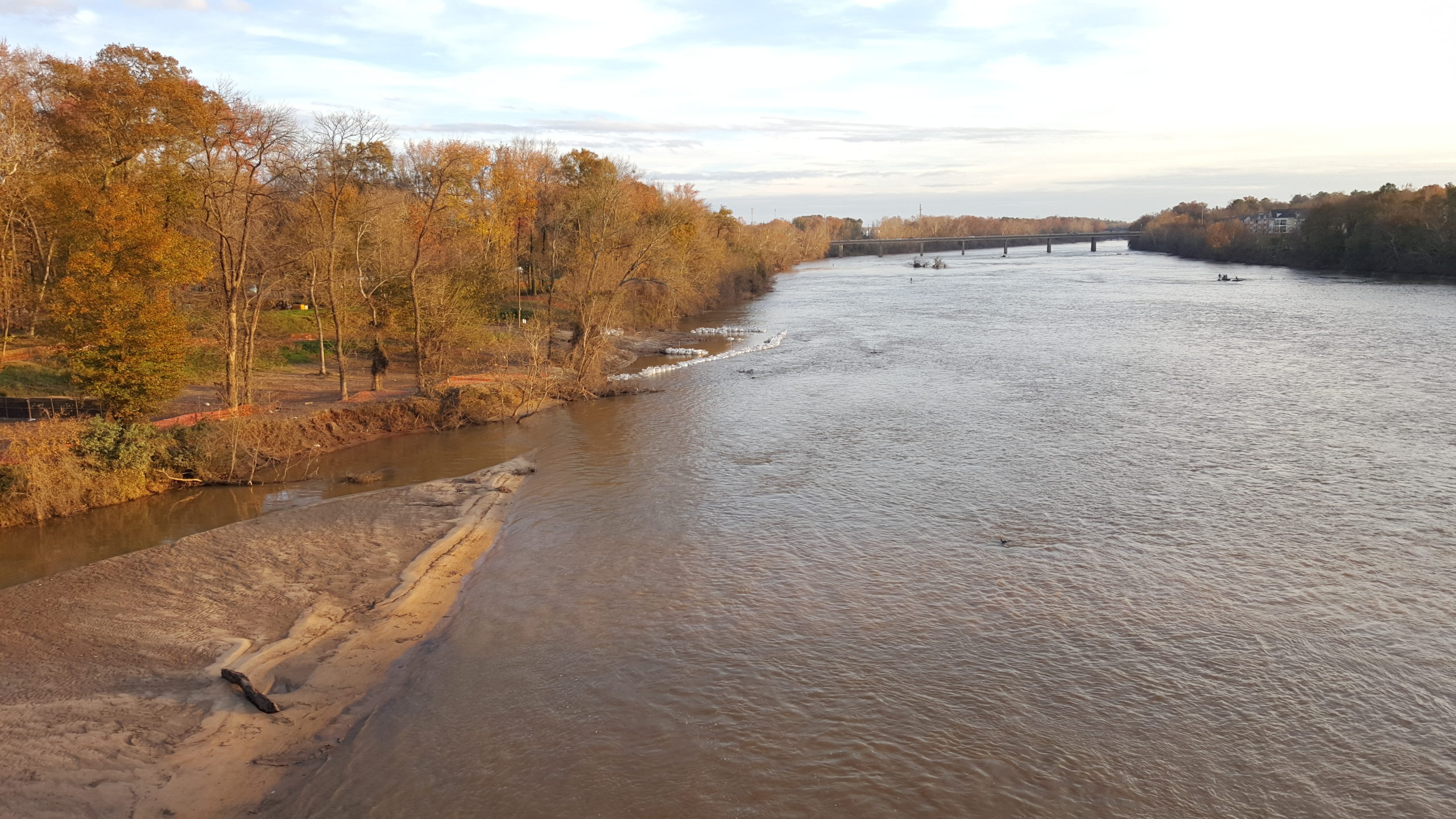 "We completed the metallic object recovery portion of the project last year," Jones said. "We excavated several hundred metal objects, none of which were historically significant."
Jones said there is not a specific date determines for the effort to remove the black tar to be complete.
"We will continue to work with SCDHEC (S.C. Department of Health and Environmental Control) and other stakeholders as we go through that process. We don't have a time line for completion of the project, but we will communicate more information publicly when we can."
A dig to remove possible Civil War artifacts from the Congaree River across from the West Columbia river bank was conducted late in 2015. It is believed that Union troops, under the command Gen. William T. Sherman, dumped munitions into the Congaree River in 1865, during the last months of The Civil War. The site is just south of the Gervais Street Bridge, and across from the mid-section of West Columbia's Riverwalk. The dig by SCANA did not find any artifacts.