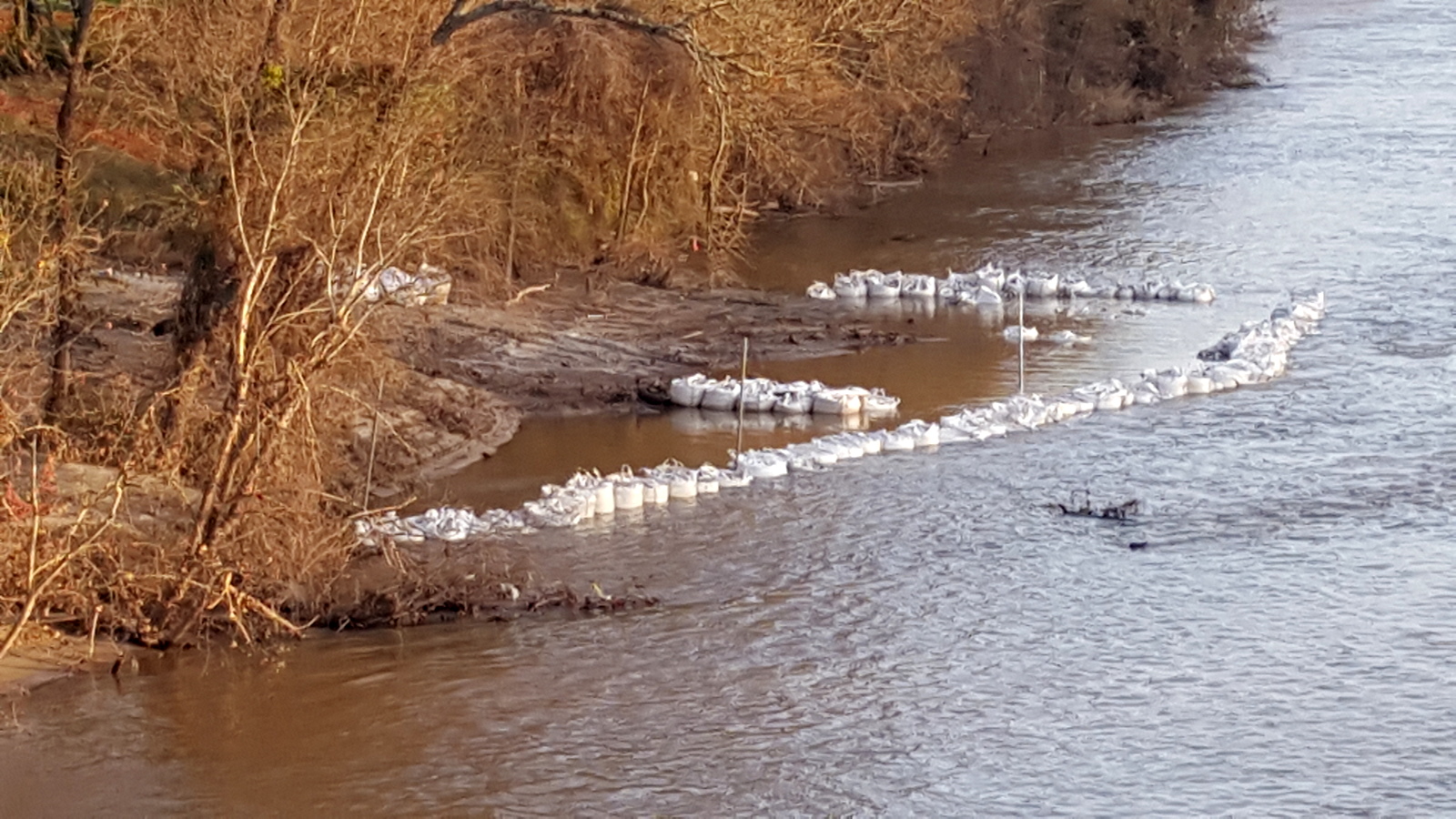 No Civil War artifacts after Phase 1 of Congaree River dig
December 9, 2015
|
|
Comments Off

on No Civil War artifacts after Phase 1 of Congaree River dig
|
NEWS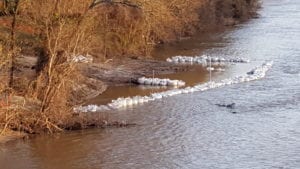 The first phase of a S.C. Electric and Gas dig on the Congaree River has produced no Civil War artifacts.
"SCE&G recently completed the first phase of the Congaree River remediation project, during which several hundred metallic objects were removed from the soil along the shoreline," said Ginny Jones, senior public affairs specialist for SCANA, SCE&G's parent company. "None of the objects were of historical significance."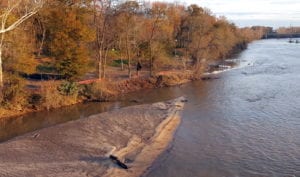 The project on the river was initiated as an effort to clean up black tar that was discovered in the river in 2010. That tar came from an old Columbia oil facility that once provided fuel for lamps. The site of where the tar accumulated is on an alluvial fan, at the end of Senate Street in Columbia, and between the Gervais and Blossom Street bridges of West Columbia and Cayce. An alluvial fan is a cone-shaped deposit of sediment built up by the river's flow pattern.
It is the place in the river where legend claims that Gen. William T Sherman dumped munitions in 1865, during the burning of Columbia. If those munitions are there, it was expected they would be found during the tar remediation effort.
The SCE&G dig was complicated, Jones said, by the collapse of an earthen wall in the Columbia Canal during the early-October floods.
"Recent heavy flooding washed a significant amount of silt onto the project site, adding a layer of complexity to the challenge of remediating the soil below," Jones said.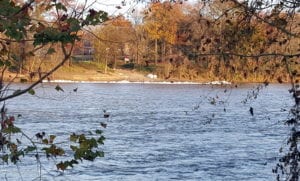 She also said precautions are being taken to meet regulations.
"SCE&G is working closely with South Carolina Department of Health and Environmental Control to determine a safe and appropriate path forward," Jones said.