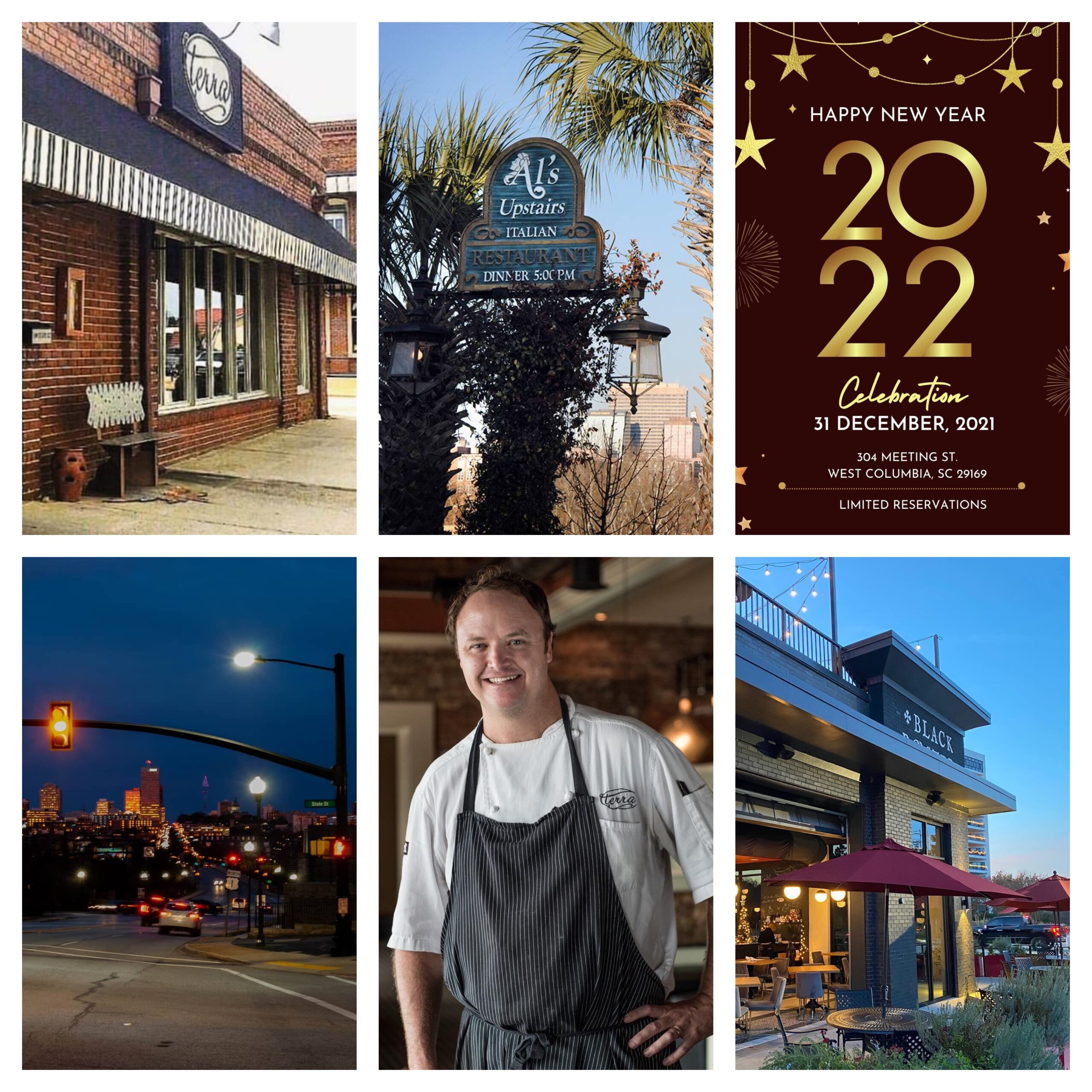 New West Columbia New Year's Eve event on the river, restaurants open too
December 29, 2021
|
|
Comments Off

on New West Columbia New Year's Eve event on the river, restaurants open too
|
NEWS
Be it a romantic New Year's Eve dinner date or the traditional Jan. 1, dish linked to prosperity, West Columbia has a destination for you. And there is also something new this year.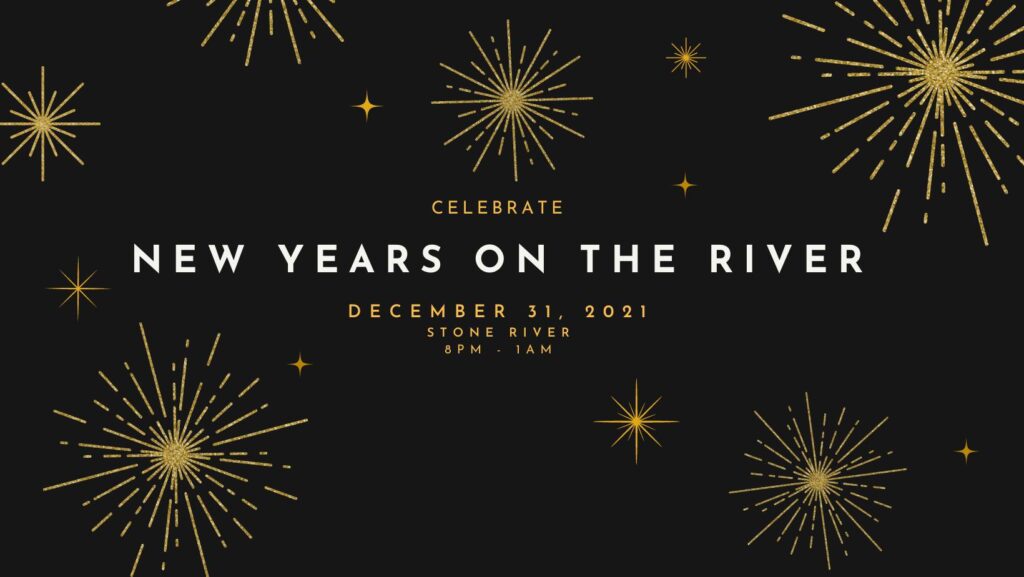 The West Columbia non-profit Carolina Together is presenting New Year's Eve on the River near the West Columbia Riverwalk.
Enjoy a New Years Eve night on the river with live music, cocktails, food all night, cigars, champagne, and all the glitz NYE can bring. There will be a Champagne toast at midnight. It's Friday (Dec. 31) from 8 p.m. until 1 a.m., Saturday (Jan 1.) at Stone River, 121 Alexander Road, West Columbia.
Click here for Ticket information
For a dining experience on New Year's Eve, Terra is still taking reservations and reservations are recommended, said Mike Davis, expert chef and Terra's owner.
"We'll have first-come first served dining at the bar on New Year's Eve," Davis said, "but our table reservations are filling up fast. It's one of our big nights and we're really busy."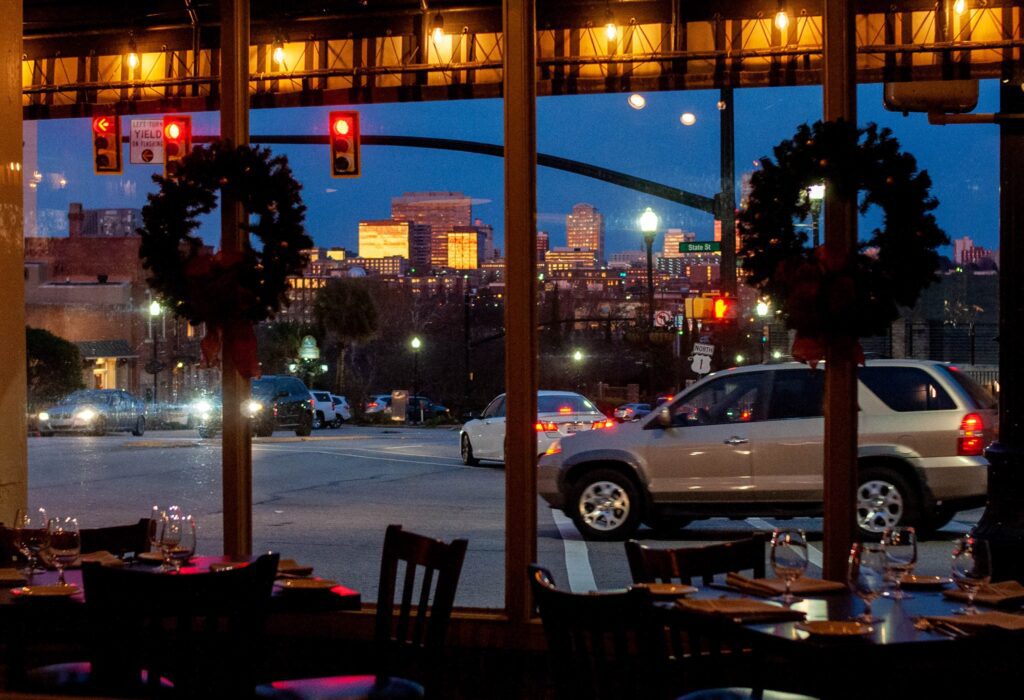 Davis said many have already called to get a seat at the popular restaurant that offers a stunning view of the Columbia skyline.
You can also make reservations at Al's Upstairs, said Alan Munn, front house manager of Al's Upstairs, 304 Meeting St. Al's Upstairs boasts a magnificent evening view of the Columbia skyline, too.
Click here to reserve your reservation at Al's Upstairs visit
Black Rooster, in the Brookland Development off of Meeting Street, at Alexander Road, is open for reservations New Year's Eve, but on Tuesday afternoon there were no available seats, unless there is a cancellation, said Hunter Cone, Black Rooster's general manager.
New Year's Day

In line with American traditions, you will have good luck for the entire year if you have the traditional meal of collard greens and black-eyed peas on New Year's Day.
Primal Gourmet at 725 Meeting St. in West Columbia is open from 10 a.m. until 5 p.m. on New Year's Day. It offers local and fresh greens, said Jennifer Boyd, general manager at Primal Gourmet.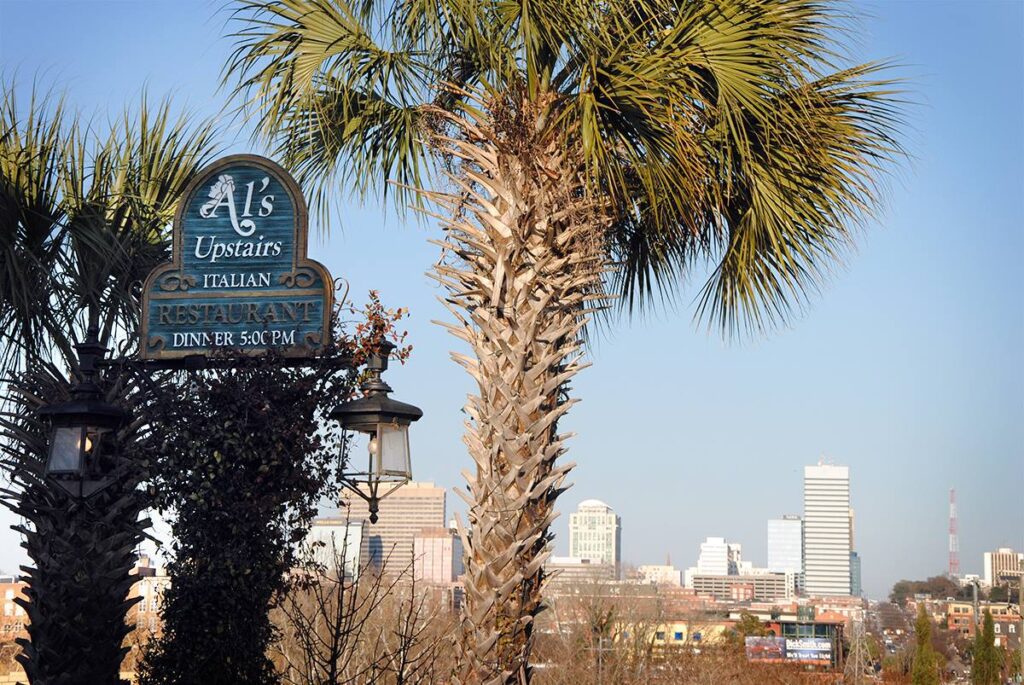 "The restaurant will prepare your collards for New Year's Day if you want to call ahead, Boyd said. "Our collards are delivered from Bradford Farms in Sumter. We can guarantee they are fresh and could possibly be picked the same-day you pick them up."
Boyd said all menu items, including the pork tenderloin, are expertly prepared by the talented chefs at Primal Gourmet, and there is 20 percent off on all market items.
Lizard's Thicket, at 2234 Sunset Blvd. is also a hot spot on New Year's day for pork chops and black eyed peas and greens from WP Rawl Farms in Lexington County.
Other West Columbia dining options, below – no reservation needed
Grecian Gardens at 2312 Sunset Blvd., is open New Year's Eve, but closed Jan. 1
Cafe Strudel on State Street will close at 4 p.m. on New Year's Eve. It's closed New Year's day.
Nick's House of Pizza, 1082 A Sunset Blvd., is open New Year's Eve and closed Jan. 1
Bricks and Stones Pizza at 3234 Augusta Road, is open New Year's Eve and closed Jan. 1
List of West Columbia restaurants:
Grecian Gardens Restaurant – 2312 Sunset Blvd – 803-794-7552
Cafe Strudel – 300 State St. – (803) 794-6634
Compton's Kitchen – 1118 B Ave – 803 791-0750
Parkland Cakes – 1220 C Ave. – (803) 791-4682
Buttercream Dreams – 1230 C Ave. – (803) 708-4485
Primal Gourmet – 725 Meeting St. – (803) 509-0604
Hite's BBQ – 240 Dreher Rd. – (803) 794-4120
The Original Brunches – 2245 Leaphart Rd – (803) 791-7477
Jimmy's Mini Mart/Citgo – 812 Meeting St. – (803) 794-0090
Maurice's Piggie Park – 1600 Charleston Highway – 803-796-0220J
Nick's House of Pizza Restaurant- 1082 A Sunset Blvd – 803-794-9240
Bricks and Stones Pizza 3234 – Augusta Road – (803) 988-9898
DeLuccas 1720 Sunset Blvd. – 803- 926-5255
Ariana's Greek Restaurant – 1720 Sunset Blvd. – (803) 796-4430
Lizard's Thicket – 2234 Sunset Blvd. 803 – 794-0923
Jin Jin Chinese Restaurant – 469 Sunset Blvd. (803) 739-8888
Chick-fil-A -2299 Augusta Rd. – (803) 939-1600
Rush's 2332 Sunset Blvd. – (803) 796-5034