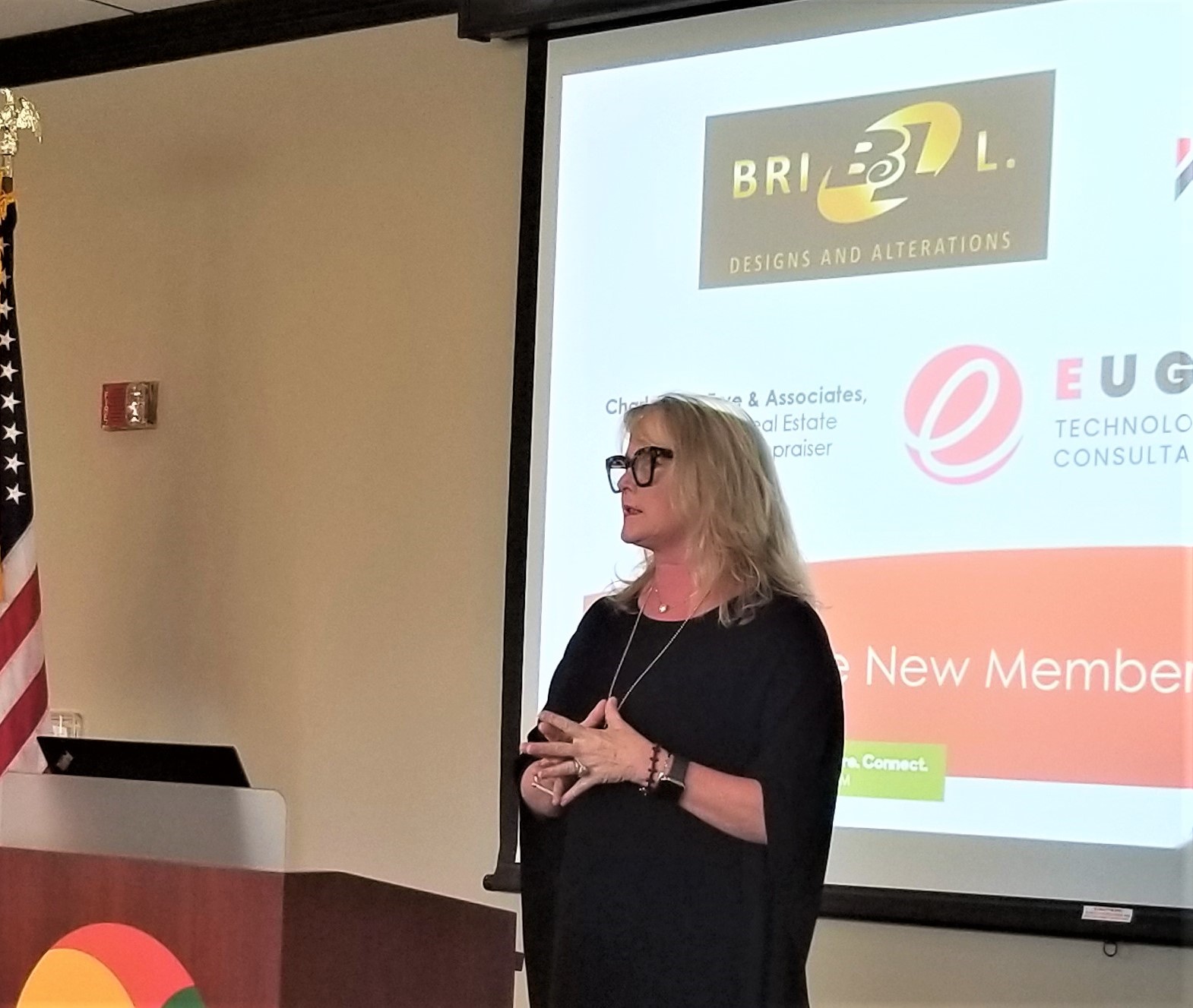 Nephron's Lou Kennedy speaks at Cayce-West Columbia Chamber Breakfast
September 28, 2021
|
|
Comments Off

on Nephron's Lou Kennedy speaks at Cayce-West Columbia Chamber Breakfast
|
NEWS
"This is my hood," said Lou Kennedy. who moved to Cayce when she was age two and attended Lexington Two schools. Her family then moved to the Corley Mill Road area of Lexington when she was 10.
The owner, president and CEO of Nephron Pharmaceuticals spoke at the Greater Cayce-West Columbia Chamber of Commerce Breakfast, Tuesday. It was held at the Stone River facility on the West Columbia Riverwalk.
Ground was broken on Nephron in March of 2012 in the Saxe Gotha Industrial Park in West Columbia, just outside of Cayce. Since then the company has grown. When it announced its opening in Lexington County, Nephron pledged to hire 700.
"We have 1,200 full-time employees, six-to-800 part-time employees and 100 interns and apprentices," Kennedy, a USC graduate, told a full house, Tuesday.
C-WC Chamber President and CEO Tim James thanked Kennedy for coming home and keeping the promises she made when Nephron broke ground.
Kennedy also said that the average age of a Nephron employee is 35 and 53 percent of the workforce is female. She said 35 percent of Nephron personnel is African-American and 43 countries are represented by the company's workers.
Since opening, Nephron has increased production lines and expanded. The latest growth announcement was Nephron Nitrile, a $100 million, 250-jobs plant that will produce medical-grade nitrile gloves.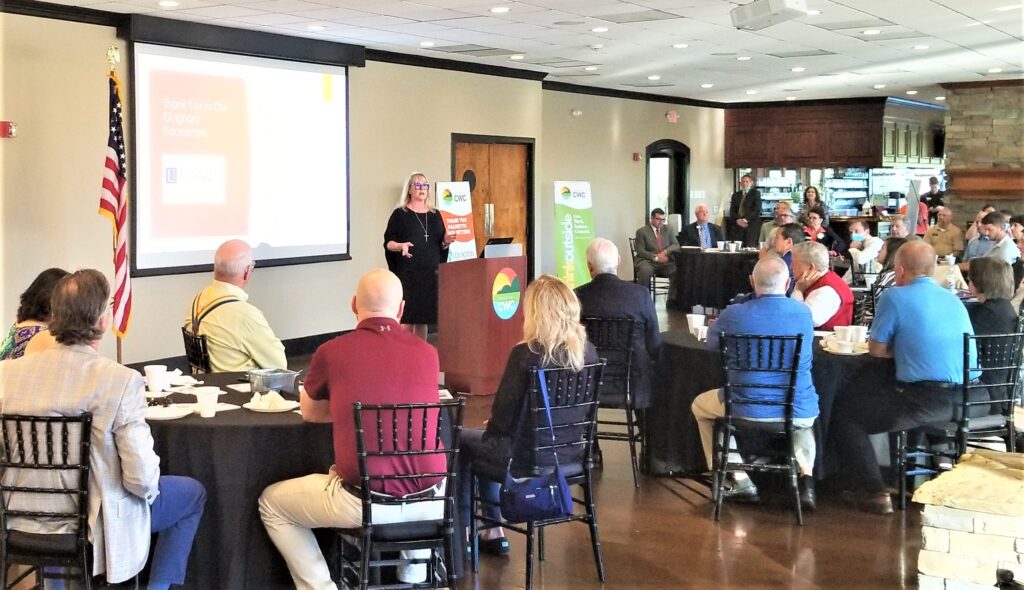 Kennedy also spoke about Nephron's effort to lead the fight against the spread of COVID-19. She said her plant is 100 percent vaccinated and Nephron set up COVID testing and vaccination sites on 12th Street Extension property owned by Dominion Energy.
Nephron is an international company, but Kennedy said it makes sure to do business locally. She pointed out several Cayce and West Columbia Chamber-member businesses that the company uses.
When looking for part-time workers, Kennedy also said Nephron instituted a program to hire local teachers.
Her mother was a teacher and Kennedy said: "We can count on teachers."
Responding to questions, Kennedy said she is on a committee that is working to develop the Columbia side of the Congaree River between the Gervais Street and Blossom Street bridges. "It will be transformational," she said of riverfront development.