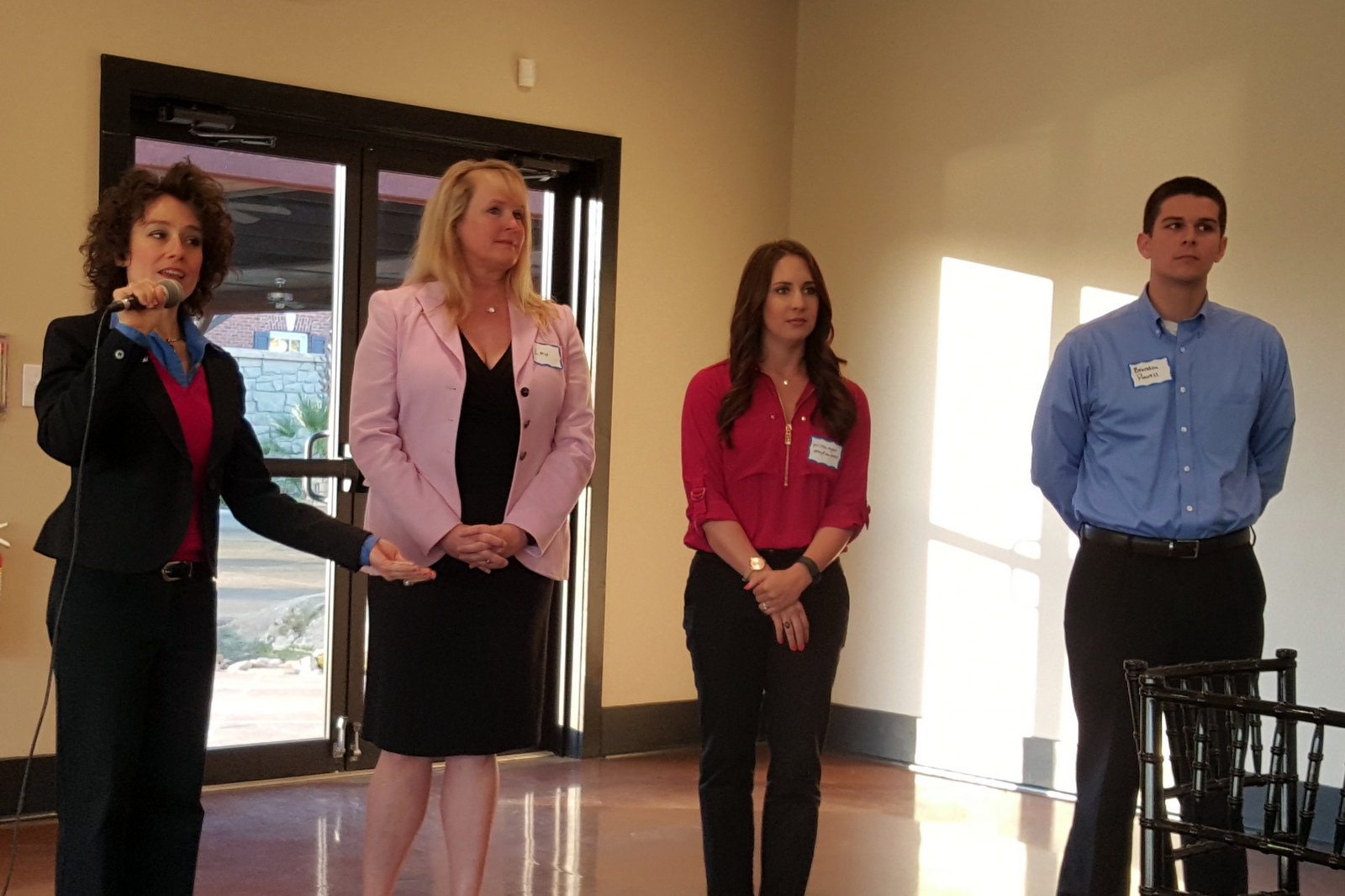 Nephron, Marriott join Cayce-West Columbia Chamber
March 22, 2016
|
|
Comments Off

on Nephron, Marriott join Cayce-West Columbia Chamber
|
NEWS
Lou Kennedy, president and CEO, of Nephron Pharmaceuticals was introduced as a new member of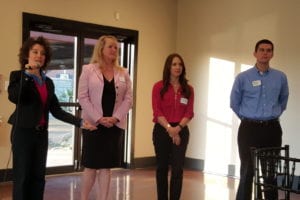 the Greater Cayce-West Columbia Chamber of Commerce, at the Chamber's Breakfast, Tuesday.
Nephron has spent more than $300 million in Lexington County since breaking ground at the Saxe Gotha Industrial Park in 2012. Suzanne Riley-White, with microphone, introduced the new members. The breakfast was held at the Stone River facility, near the amphitheater, on Riverwalk in West Columbia.
Also introduced as a new member was Kristin Myers representing the Courtyard by Marriott hotel that is being built on Fort Congaree Trail in Cayce. Brandon Powell, of Mutual of Omaha Financial Services was also welcomed as a new Chamber member.