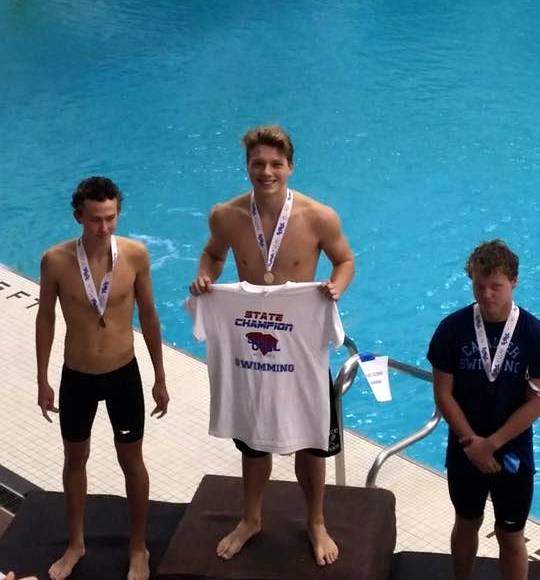 Nathan Walton, BCHS's swimmer extraordinaire
January 8, 2016
|
|
Comments Off

on Nathan Walton, BCHS's swimmer extraordinaire
|
NEWS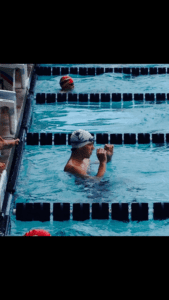 Brookland-Cayce Sophomore Nathan Walton is at the top of his game.
He is an extraordinary swimmer, who is seeing the results of years of hard work. Walton won the state high school championship in the 100-meter butterfly event in October. He was the State Champ in the 100 back in the Short Course State meet in Greenville last February, just two months after turning 15 and moving to a higher age group.
Sarah Lowery, Nathan's coach and Algebra II teacher at BCHS, gives some insight as to why Walton is doing well in his sport.
"Nathan is a phenomenal athlete, and he he is super competitive. The way he approaches practice and competition, he brings 110 percent," Lowery said.
His club swim team coach sees the same characteristics.
"As a sophomore, he's able to hang in there with the seniors," said Heath Edwards, Walton's coach at Palmetto Aquatics, the club from which Walton swims.
Nathan said he swims out of necessity.
"I couldn't do anything else, Walton said, with a laugh, when asked why he chose to be a swimmer. He said his skills did not match soccer or football. Those sports just didn't work out. But swimming has.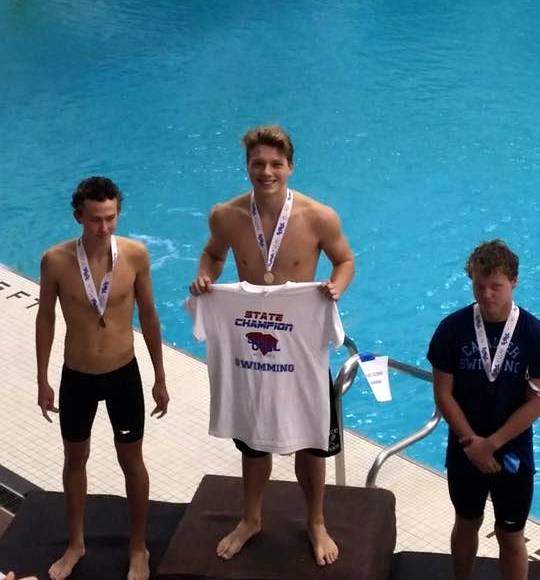 His events are the 100 fly, 100 free, 100 back (any combo of two) and any two of the three relays.
Nathan's better events, according to his mother, Susan Walton, are the 50 free, 100 free, 200 free, 100 fly, 100 back, 200 back and 200  individual medley.
While his win at the state high school meet was high profile, it has taken years of work to get Nathan to where he is.
"Nathan started swimming when he was five for the Quail Hollow Swim and Racquet Club Summer League program," said Susan Walton. "He began to swim year round with Palmetto Aquatics when he was 11." He now swims in 25 meets a year, with six of those being high school events.
She also said with her son's practice regimen he is in the pool for two-hours-a-day, six days-a-week. He trains with his team at the USC Blatt Natatorium during the week. During the school swim season, the BCHS swim team trains at the Quail Hollow pool in West Columbia.
On Saturday he's at the Harbison Rec Center in Irmo. But that's not all. Nathan strength (or dry) trains at Gold's Gym (now Muv.)
In addition to working out, Nathan has a good build for a swimmer.
"He's 6'2" and the length of his body is a benefit," said Edwards.
Edwards has coached Nathan for six years. He said in that time Nathan has become more coordinated and developed as a swimmer. But there was a time when his body was outgrowing his age, and Nathan had to catch up. Edwards said Nathan has kept his mind, body and emotion in check. He described him as very coachable.
Nathan, an A-student, is ambitious. His coaches say he can go a long way on his talent and work ethic.
"He's a great student," Lowery said. "Very well-rounded."
While the competition is stiff, Nathan said he wants to become a swimmer for a team at a major college. He has that much ability and he is one of the top students academically, in his class.
If Nathan Walton keeps doing what he's doing, things are bound go swimmingly for him, for sure.