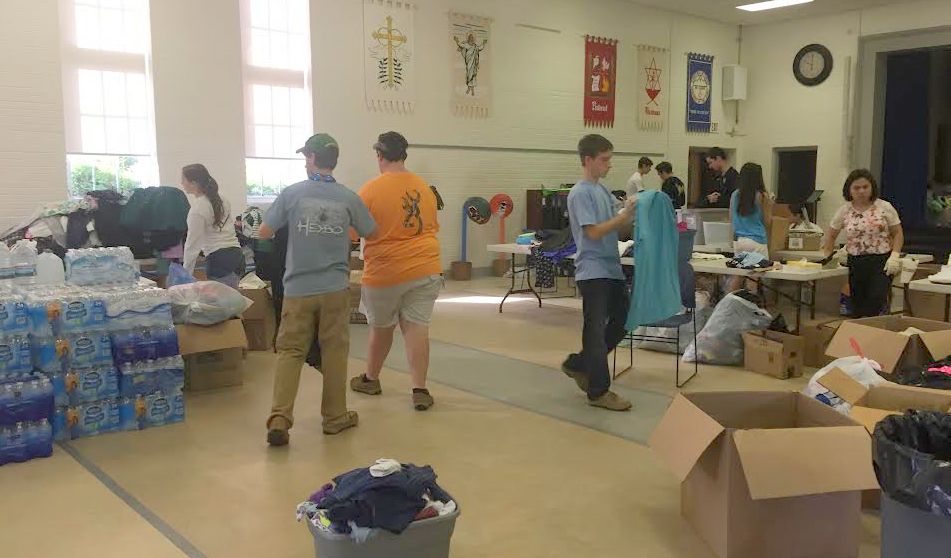 Mt. Tabor Lutheran delivers supplies to flood victims
October 9, 2015
|
|
Comments Off

on Mt. Tabor Lutheran delivers supplies to flood victims
|
NEWS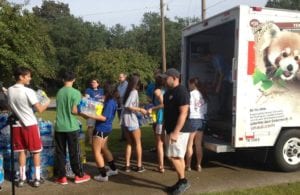 Members of the Mt. Tabor Lutheran Church knew the need was great and they wanted to do something
Mt. Tabor Pastor Wade Roof said he began corresponding with congregants Sunday as flood waters began to rise.
"Monday morning we began collecting supplies," Roof said. On Friday afternoon, he and members of the Church on B Avenue were still filling trailers with relief items for people displaced by the flood. They had been distributing relief items all week.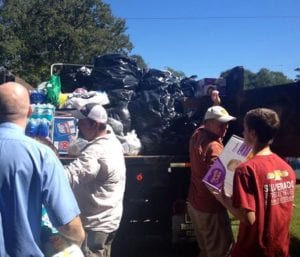 Diapers, soap, paper towels, deodorant, hand sanitizer, detergent, lots of clothes and thousands of bottles of water. Anything that may have been lost in the disaster and anything that is needed was being provided.
"We've filled dump trucks full," Roof said. Tons have rolled out of the church parking lot, and Roof said all of it has been used.
The items collected by volunteers throughout the community have been delivered to shelters, most of them in Columbia, but Roof said a trailer being loaded Friday was destined for downstream to Georgetown, where the flood water was headed.
On Friday, church members Jennifer Pauly and Linda Spainhour were still loading. And plans were for the aid effort to continue. 
Roof said there has been an outpouring from the community, donating volunteer hours to fill trailers for delivery. He said Gray Collegiate Academy's football team came and worked, along with countless others who just wanted to lend a hand to those who were down.
The supplies have not just been local donations.
Roof said he has received items from Calhoun County, and from Georgia and Virginia.
He said he has been overwhelmed with the generosity of people and their time, and their concern.