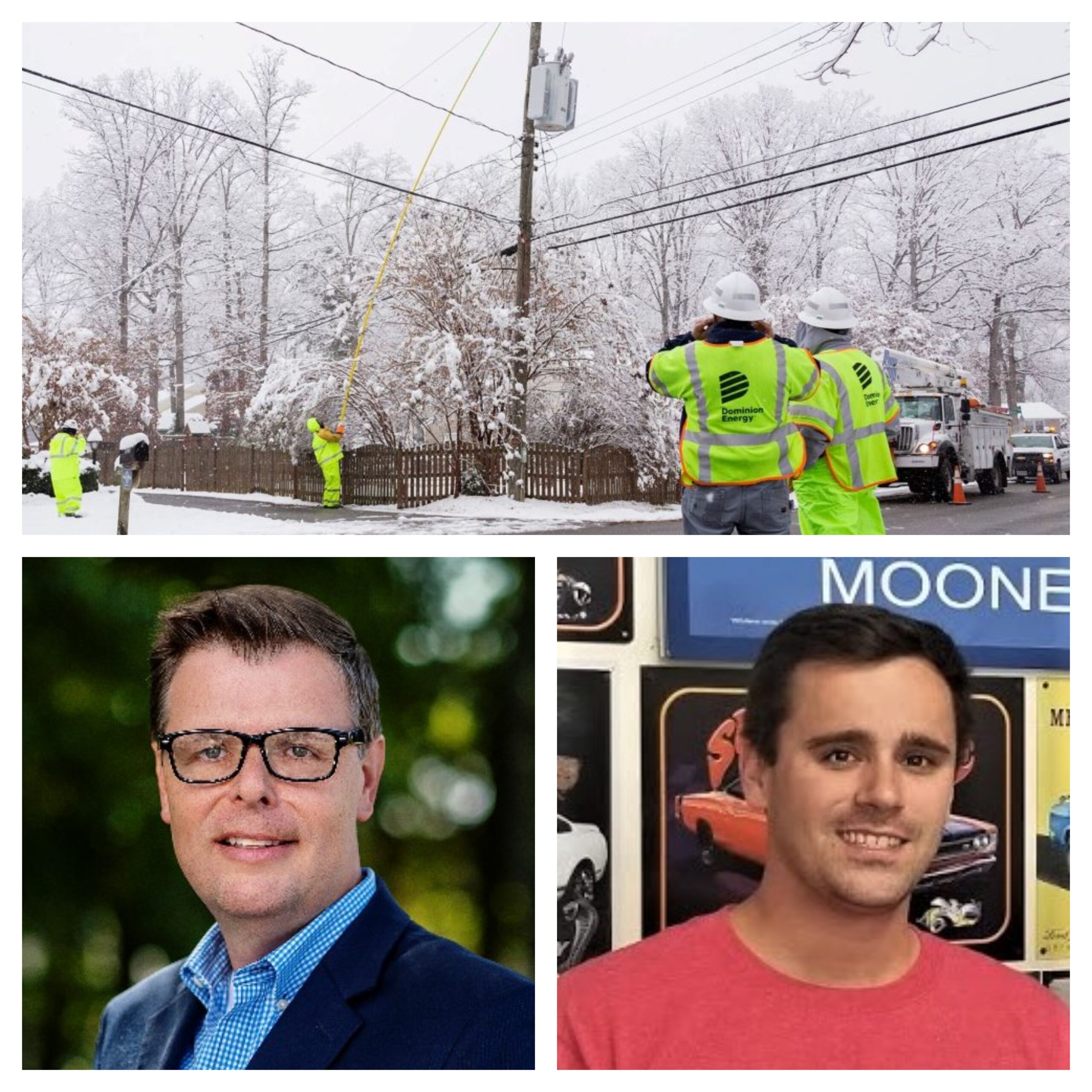 Mooneyhan, Dominion offer tips on how to prepare car and home for winter weather
December 10, 2021
|
|
Comments Off

on Mooneyhan, Dominion offer tips on how to prepare car and home for winter weather
|
NEWS
Prepare for more winter weather.
It's December and West Columbia has been hit with temperatures in the 20s already. There are steps you can take to avoid problems with your vehicle and lower your heating costs. There are two main things that need to be checked on your vehicle in the event of cold weather," Bill Mooneyhan Jr. of Mooneyhan Auto Repair in West Columbia.
There are 2 main things that need to be checked on your vehicle in the event of cold weather," Bill Mooneyhan Jr. of Mooneyhan Auto Repair in West Columbia.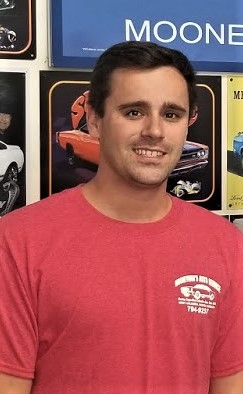 "The antifreeze level needs to be checked to be sure you have the proper concentration of antifreeze," Mooneyhan said. "I have seen a case where there was too much water in the mixture and the engine block on the car cracked."
Mooneyhan said with the correct amount of antifreeze in the vehicle, it can withstand temperatures of zero or below.
Mooneyhan also it's a good idea to have your battery checked, in the winter.
"Your vehicle's battery can be sensitive to cold," he said. "You can have it checked at any auto parts store to make sure the amp level is adequate for the cold. You would hate to get stranded with a dead battery in freezing temperatures."
When the heat comes on in your home, the energy bill increases. But there are some measures you can incorporate to lower your energy costs.
"The thermostat is where it's at," said Paul Fischer, a Dominion Energy senior communications specialist. "By setting your thermostat at 68 degrees or lower, can really help customers save on their utility bill."
Fischer said if 68 degrees is not warm enough, stay as close to it as you can, because heating and cooling account for 50 percent of your overall annual power bill.
"Every degree you go over 68 raises your costs," said Fischer. "Turning your thermostat up to 72 degrees can increase your bill by 30 percent."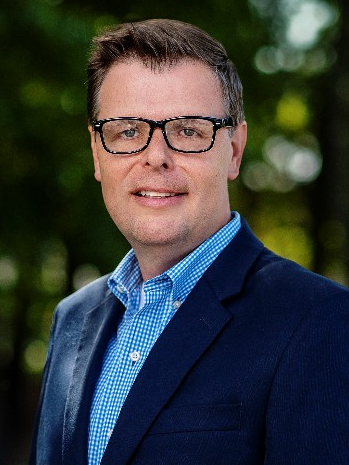 Fischer also said be sure to turn your thermostat down when you leave your home, too. He recommended a "smart" thermostat that can be controlled remotely using a smartphone.
"You can buy a smart thermostat at your local home improvement or hardware store," Fischer said.
Home improvement can also help lower energy costs in other ways.
"Keep warm air in and cold air out," Fischer said. "Caulk around windows and doors. Use weather stripping, too. and seal any gaps."
Changing air filters is another way to improve energy efficiency.
"When the air flow is open, it's easier on your heating unit," Fischer said. "And when it runs efficiently, it costs less."
If your heating unit is not running as well as it should, you may need a new one. If so, Dominion Energy can help. Dominion offers a rebate when you replace your electric furnace with a new Energy Star qualified heat pump.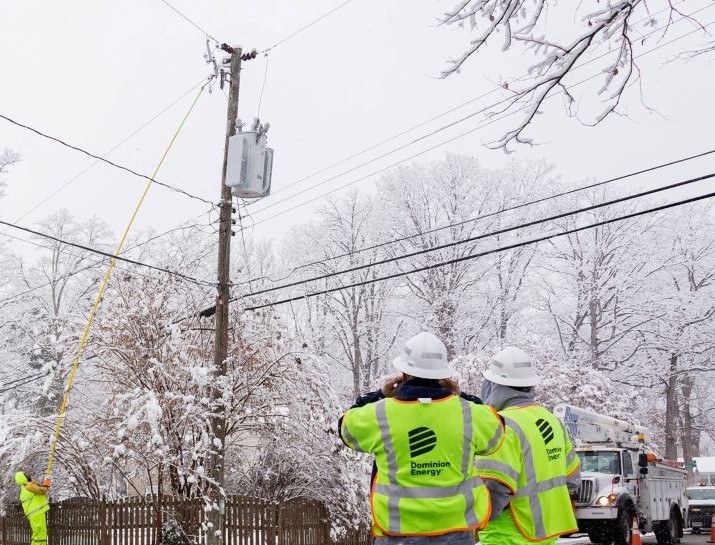 Dominion gives rebates for duct sealing ductwork replacement. There is a Heat Pump Water Heater Rebate, too. Click here for details:
Below is a list of Dominion Energy tips to help prepare your home for cold weather:
Lower your thermostat to 68 degrees. Also consider installing a smart thermostat; Thermwise® offers rebates for qualifying models.
Keep air ducts clear from obstructions. Move furniture, drapes and anything else blocking air ducts and cold-air returns. Blocked vents reduce air flow and stress your furnace.
Seal air leaks. Seal all holes from pipes and wires that enter/exit the living space, including entrances, pull-downs and attic stair openings, light fixtures, pipes and wires.
Seal duct work. Make sure that all ductwork is sealed at joints and intersections with foil-backed tape or silicon caulking. If not properly sealed, supply ductwork can leak heated air into the attic or crawl space, and outside air can be drawn into the return duct work, increasing costs and reducing comfort dramatically.
Lower water heater to 120-125 degrees. Many water heaters are automatically set at 140 degrees. Lowering the temperature on your water heater to between 120 and 125 degrees will reduce the amount of fuel needed to heat the water.
Change furnace and HVAC filters every month. This is the number one reason for furnace breakdowns. Inspect heating and cooling equipment annually, or as recommended by the manufacturer. Have a professional check and clean furnaces once a year.
Give your furnace some space. It will perform best when it has room to breathe.
Weather-strip doors, windows and attic entryways. Inspect windows and doors for air leaks. If you can see daylight around a door or window frame, then the door or window needs to be sealed with caulking or weather-stripping. Insulate attic entryways.
Insulate water pipes. Insulate the first three to six feet of cold and hot water pipes near the water heater. Insulating hot water pipes located in a crawlspace or attic is not necessary.
Add an insulation blanket to the water heater. Wrapping the water heater with an insulation blanket can save heating costs by helping the hot water tank to retain heat when not in use. Inexpensive insulation kits are available at most home improvement stores.
Add insulation to the attic. When adding insulation, start at the top and work down, but only after sealing against air infiltration.
Decorating your house for the holidays? Use light-emitting diode (LED) holiday lights to cut down on the cost of energy usage. LED lights not only save energy but also last longer, and are more durable than other types of bulbs.