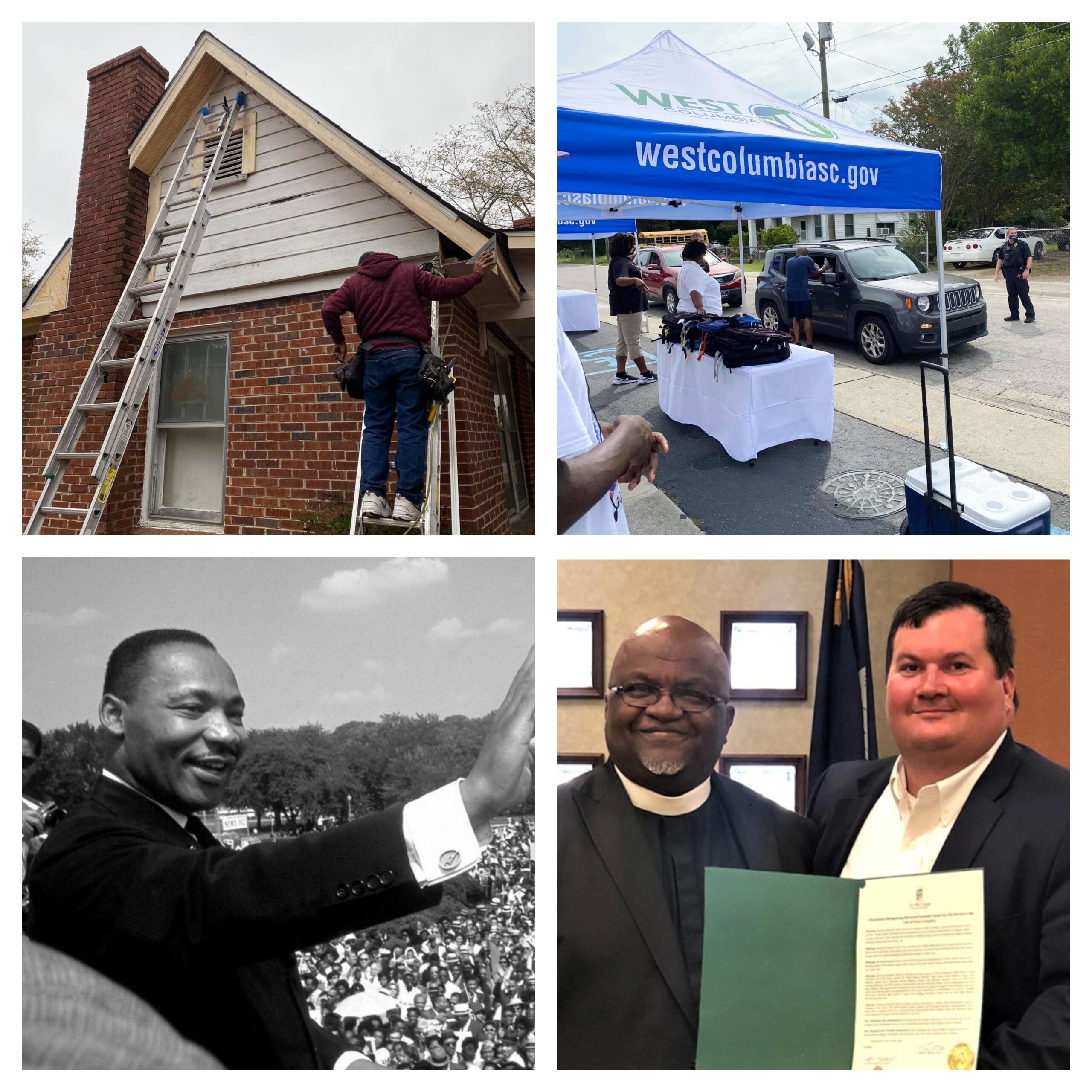 MLK holiday is a day to promote community service in West Columbia
January 13, 2022
|
|
Comments Off

on MLK holiday is a day to promote community service in West Columbia
|
NEWS
Martin Luther King, Jr. Day will be observed on Monday, Jan. 17. It is the third Monday of January (in celebration of King's Jan. 15, birthday.) In observance of the Martin Luther King, Jr. Day holiday, the City of West Columbia City Hall will be closed Monday (Jan. 17.)  
The Martin Luther King, Jr. Day national holiday was officially created in a Congressional bill signed by President Ronald Reagan in 1983, 15 years after King's assassination. The holiday was first observed in 1986. This year, 2022, marks the 36th year of celebrating the holiday. It was 54 years ago this year that King was assassinated.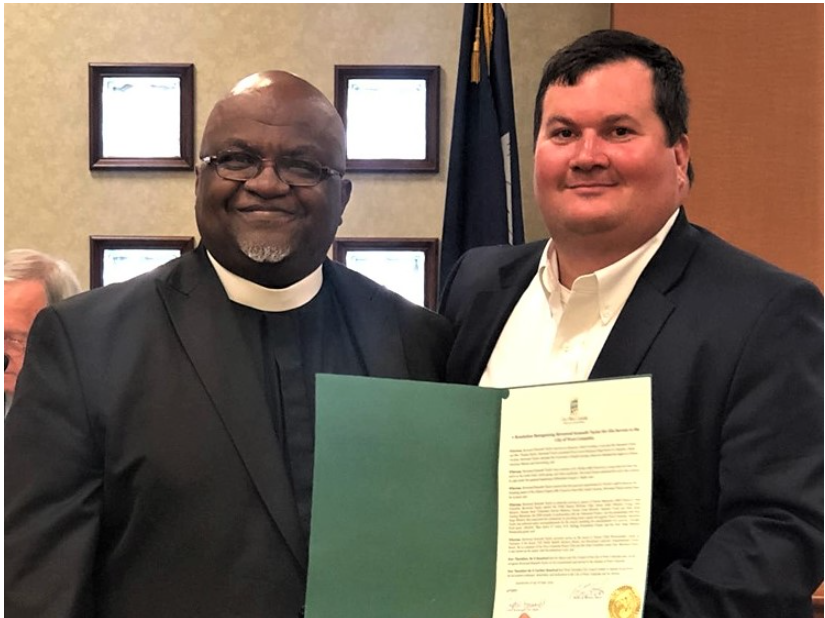 MLK Day is observed as a national day of service. It is presented as a day to volunteer, give back and donate service to the community.
"I certainly encourage community service and that is especially important as we take a day to reflect on all of the contributions Dr. King made to our society," said West Columbia Mayor Tem Miles. "Dr. King's legacy is one that should inspire all of us to higher goals of service and giving toward others."
Miles also recognized Rev. Kenneth Taylor of Turner Memorial AME Church in West Columbia, as a leader in the effort of community service. Rev. Taylor takes the charge of community service to heart. He also said he is encouraged to serve his community by the legacy set forth by Dr. King.
"We're here to meet people where they are, in an effort to help them," Taylor said.
While the spirit of King is a motivator, as his birthday is celebrated in January, Taylor cited one of his church's programs and said the effort for community service is year-round.
"We have a huge feeding ministry that is rendered every day," Taylor said. "We serve 80 meals a day." Many of those meals are delivered to the recipient's front door.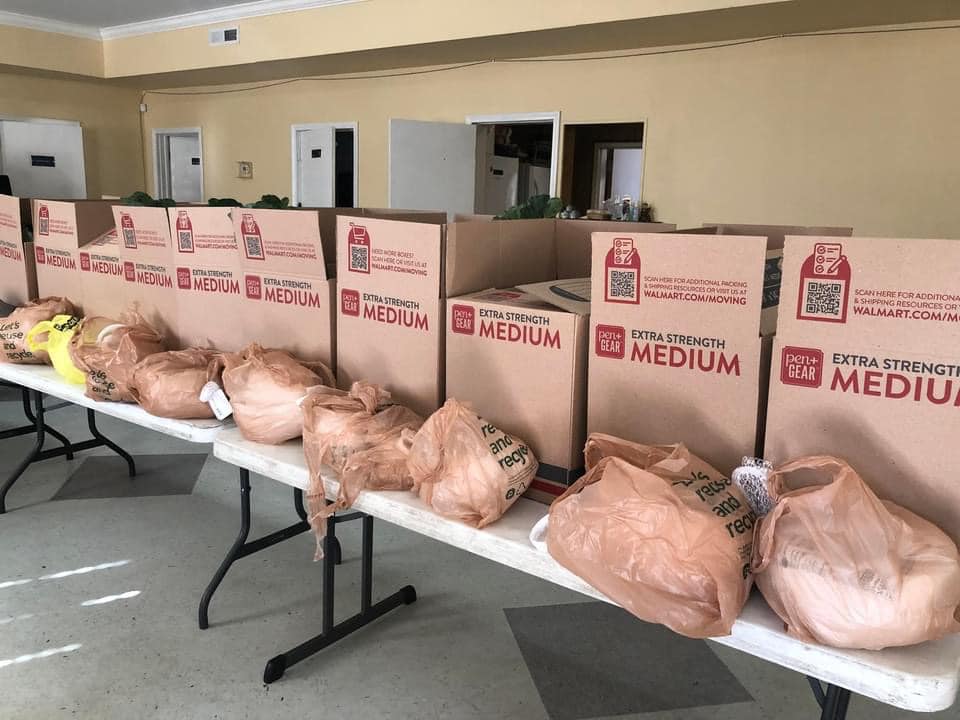 Taylor noted that Dr. King was a minister and he said the church plays an integral role as it relates to helping others.
"People come to the church for assistance," Taylor said. "And we partner with different entities to help them."
One relationship that Taylor has built is with the West Columbia Police Department. Taylor said WCPD Chief Marion Boyce sends new officers in his department to Taylor in order to help with some of the programs Turner Memorial AME is involved in.
"We're here, as a police department, to protect and serve," said Boyce. "The officers need to get to know the community. To help with the meals program develops trust between patrol officers and the people in the community."
Miles praised the effort of the WCPD to work in the community."Developing relationships with the people in West Columbia is vital to our service to them," Miles said.
So remember Monday as a day of service to your community.