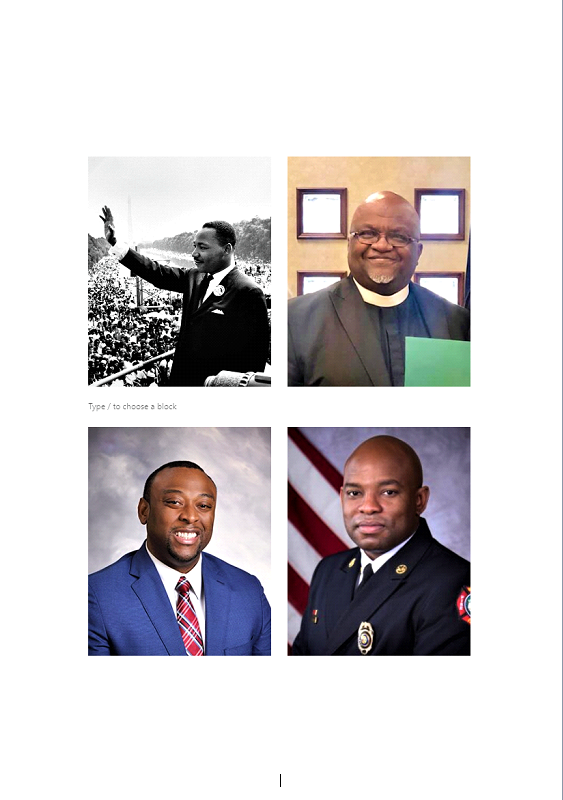 MLK Day is Monday, attend a King Day event
January 13, 2023
|
|
Comments Off

on MLK Day is Monday, attend a King Day event
|
NEWS, Social Media
If you are looking for a public event on MLK Day, the 35th Annual Dr. Martin Luther King, Jr. Celebration will be held on Monday (Jan. 16) at 4 p.m. at MLK Park, 2300 Green Street. Columbia. This year's keynote speaker is NBA Hall of Famer Alex English
Dr. Martin Luther King Jr. was born on Jan. 15, 1929. Martin Luther King Day will be observed on Monday, Jan. 16, the third Monday of January. King would be 95-years-old if he were alive today. the Civil Rights leader was assassinated on April 4, 1968.
The Martin Luther King, Jr. National Holiday originated via a Congressional bill signed by President Ronald Reagan in 1983. This year, 2023, marks the 37th year of celebrating the holiday.
In observance of MLK, the City of West Columbia City Hall will be closed Monday (Jan. 16.) There are also city leaders who observe the day in their own personal way.
West Columbia Fire Chief Marquis Solomon said there was a time, before the MLK movement, when many doors were closed.
"My grandfather worked for the Dupont Corporation in the 1950s," Solomon said. "At the time black employees were hired for maintenance, and ditch digging, but they were not allowed to work inside as operators."
Solomon's grandfather took a test that he was not expected to pass. "He passed it," Solomon said. And he moved into the role of an operator inside the plant.
Solomon said the opportunity afforded his grandfather is in line with the civil rights King fought to ensure. Solomon said he is thankful for the rights that have been achieved, but the MLK holiday is a reminder of the efforts of those who came before us. "We also need to forge ahead," Solomon said "and don't take our rights for granted."
There are others in the West Columbia community who are inspired by King.
"Learning about Dr. Martin Luther King, Jr. and his plight to realize his dream of equality for African Americans and all people is not only an inspiration but a motivation," said West Columbia City Councilman and attorney Joseph Dickey.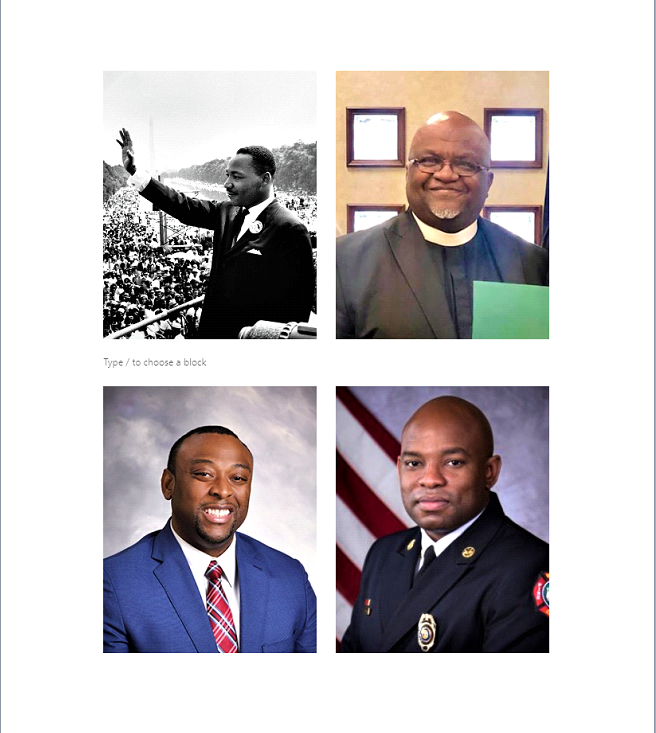 "Without the efforts and sacrifices of Dr. King, and many others, I may not have had the opportunities I have been blessed with throughout my life," he said. "Understanding Dr. King's dream of equality and that he gave his life in its pursuit inspires a fierce sense of purpose in me to achieve my goals and to try to do what is right." This sense of purpose and motivation remains constant because, as a young African American man, I am living Dr. King's dream and even my parents' dream."
King is also revered in the faith community. Turner Memorial AME Church serves its community every day. Rev. Kenneth Taylor is pastor of the church.
"Martin Luther King, Jr said 'Everybody can be great,' Taylor said, "because anybody can serve. You don't have to have a college degree to serve. You don't have to make your subject and verb agree to serve. You only need a heart full of grace. A soul generated by love.
"This is why we do what we do every day at Turner Memorial AME Church in West Columbia, serving an average of 100 persons per day a hot home cooked meal, and to many its there only meal of the day. Martin Luther King day is not about a day off but it lifts up the importance of everyday being a day on, or a day of serving others. Let us not wait until MLK or any other holiday to serve and bless others but may we have a lifetime of service to others who may be less fortunate."
If you are inspired by the work of King, the MLK holiday is a good time to volunteer to help others in your community.