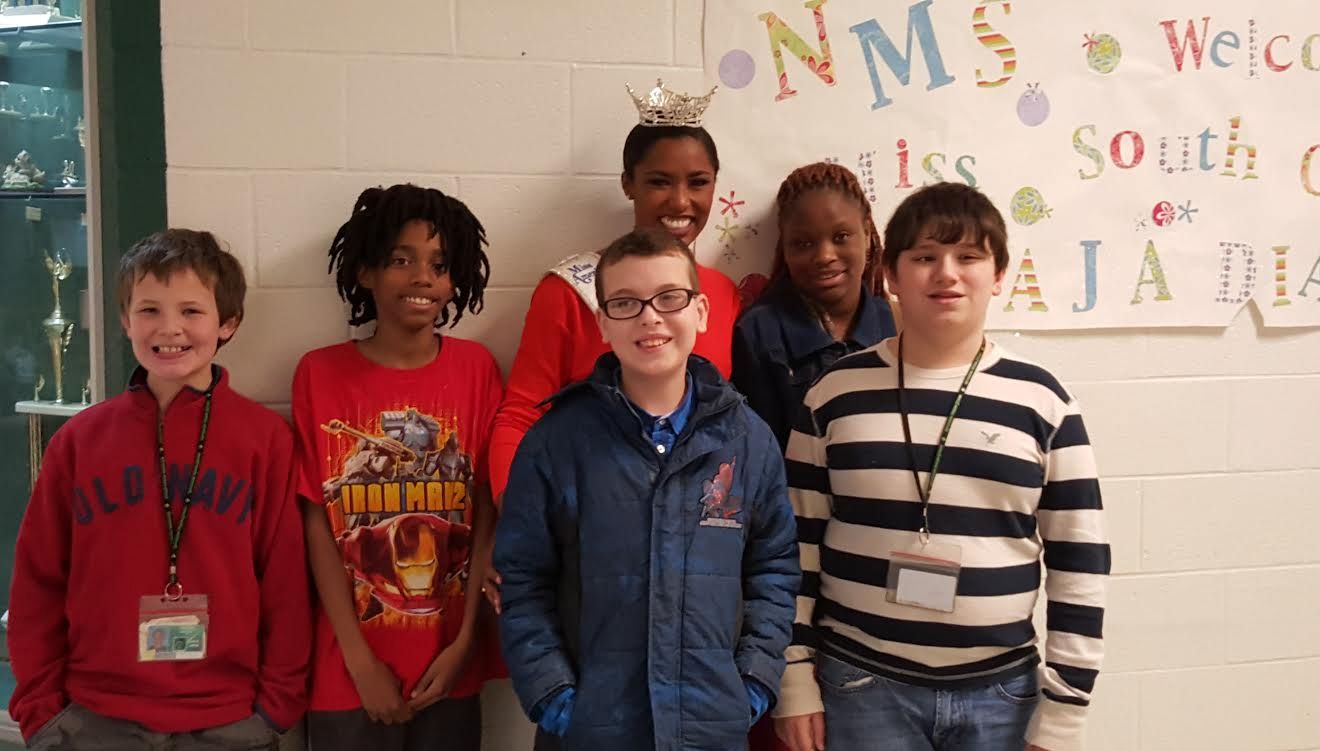 Miss South Carolina encourages Northside Middle students
February 5, 2016
|
|
Comments Off

on Miss South Carolina encourages Northside Middle students
|
NEWS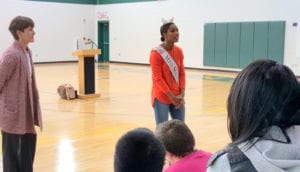 Miss South Carolina made a stop in West Columbia, Friday where she offered some advice to young people.
"Make decisions that get you where you want to be," said Daja Dial. She spoke to eighth-graders at Northside Middle School.
Dial is from Spartanburg and she is a Clemson University student, taking the year off from school to fulfill her obligations as Miss South Carolina. She was crowned Miss South Carolina in the summer. She competed for the Miss America 2016 title in September and was a top seven finalist.
Dail told the students that she made the choice when she was their age not to let bad influences guide her.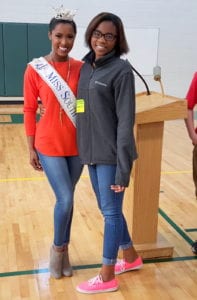 "I didn't jeopardize my goals with friends who did not care about me," Dial said.
Northside Principal Lisa Davis said she much appreciated Dial's effort to address the students.
"She brought a very important message," Davis said. "She said 'people will know you by the company you keep' and I think that is valuable advice to these students."
Dial said she was exposed to people who wanted to go in different directions than she chose.
"Some of them are addicted to alcohol now or they use drugs," Dial said.
She said she was called "a nerd" but she ignored the negativity.
"Choose your friends wisely," said Dial.
She also told the students she wanted to be a physical therapist and it takes a lot of sacrifice while she's young. Her goal is very important to her, but professional success is not everything.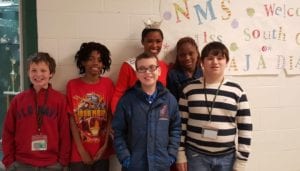 "Love, family and giving, are the most important things, Dial said.
Dial took questions after speaking, and a male student asked the 22-year-old if she had a boyfriend.
Dial answered in the affirmative. She dates C.J. Davidson, a track star at Clemson, who is also a running back on the football team.
"Be that person who makes it, not that person who wishes they would have," Dial said.
She said when she returns home to Spartanburg, some of the people who picked on her for her commitment to her studies tell her they wish they would have taken the path she has taken.