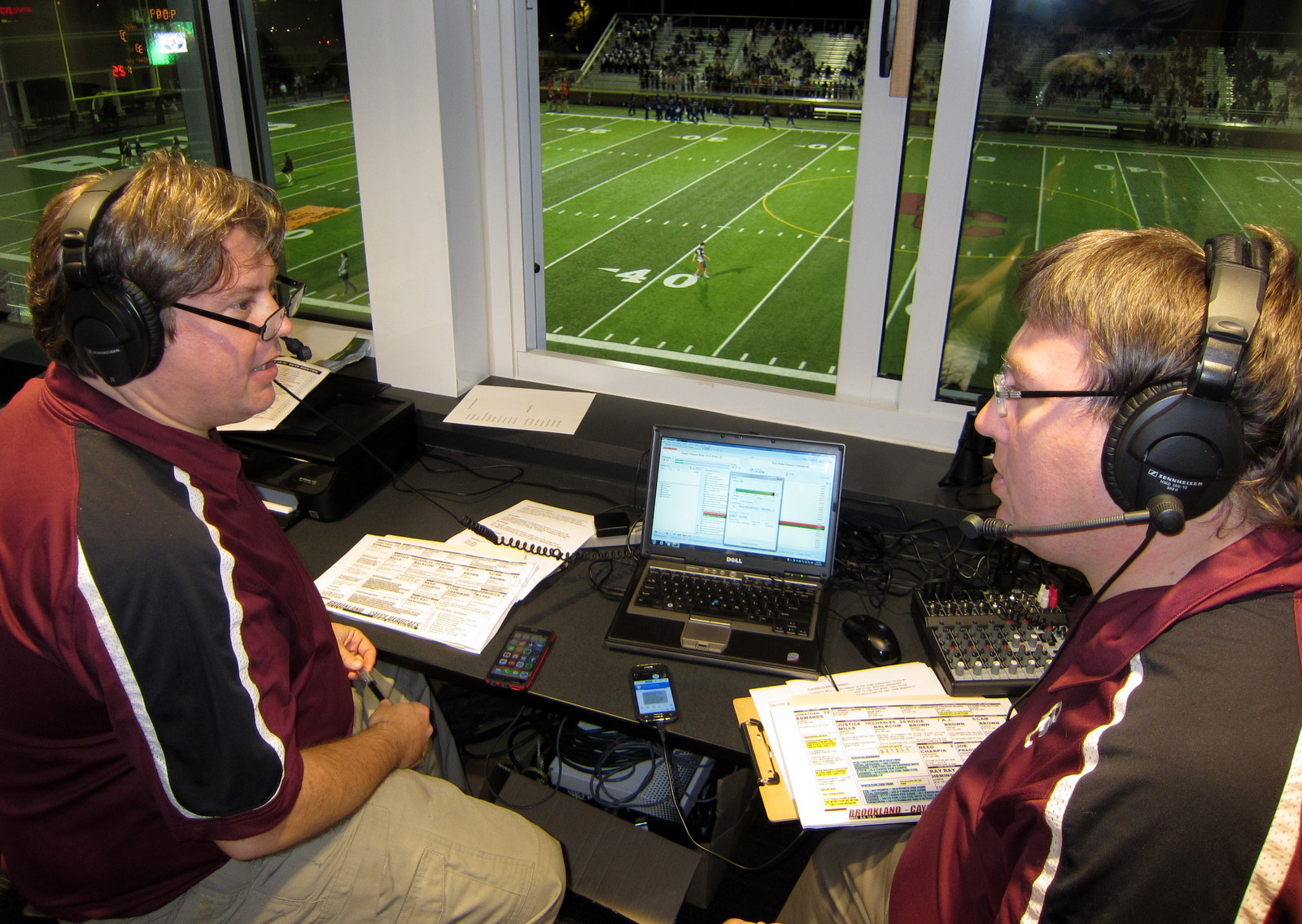 Mike Hagins and The Dove bring BC games to the fans
November 13, 2015
|
|
Comments Off

on Mike Hagins and The Dove bring BC games to the fans
|
NEWS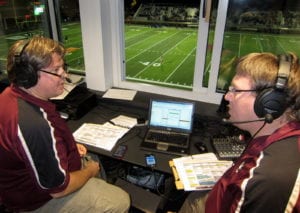 If you can't get to the Brookland-Cayce football game, Mike and Todd Hagins will bring it to you.
They have been airing games since 2013. Mike is the play-by-play man. Todd adds commentary.
The BC games are broadcast, live, on 1620 AM- The Dove Radio. It's a little station, on Meeting Street, that gives BC sports fans considerable access to the teams. The signal is small, but the Internet app allows anyone with a computer to get a clear stream of the games.
The Dove will be in Hanahan Friday night. Coverage begins at 6:30 p.m. The Dove also covers Bearcat girls and boys basketball and baseball. The station carried Airport Baseball playoff action and Midland Valley's run to the state championship in basketball last season.
The broadcasts require quite an effort.
"I spend 8-to-10 hours a week doing research," said Mike Hagins. He also offers interviews with BC Head Coach Rusty Charpia, and a Senior Spotlight for players.
"Coach Charpia has been so gracious, letting me spend time at practice and being able to talk with him several times during the week," Hagins said. He said Quinette Jones (BC athletic secretary) has also been a huge help. Hagins said Jones sends information he needs to better cover the Bearcats.
Hagins corresponds with the coaches of opponents and pours over information online about other teams. He researches history, as in how many state or region titles an opponent may have.
"I learned early in my career that it's better to have too much information than not enough," said Hagins. He then recounted how the lights went out at The Cage, the old BC stadium, and a lot of filler commentary was required.
Hagins has a backgrond in radio. He was station manager at Praise Radio 95.9 FM.
"I was really unhappy with how few radio stations actually support the community and I had always had the desire to start my own station," Hagins said. "The radio company I was with at the time did an excellent job of reaching the community but there were so many other things I wanted to do and I wanted to expand the length of our broadcasts and there were some extra features I wanted to add. I launched The Dove 1620 AM on May 1, 2013."
Mike's background – Graduated from BC High School in 1990. I started working in radio the summer I graduated from High School. I started working at WQXL 1470 AM in Columbia. My first job was Sunday morning DJ and some fill-in work on the weekdays, after a couple of years I was offered the job of morning drive host. In 1998 I took over as the station manager of WQXL. I left radio in 2000 to pursue other business opportunities but really missed radio. In 2008 I took over as station manager and afternoon drive host at Praise Radio 95.9 FM where I remained until April of 2013 before starting The Dove 1620.
Todd's background – Graduated from BC High School in 1992 where he played on the offensive line for Coach Chapman and Coach Strickland. he graduated from Furman in 1996 and USC Law School in 2001. He is currently the director of compliance and professional standards at The University Of South Carolina Police Department.