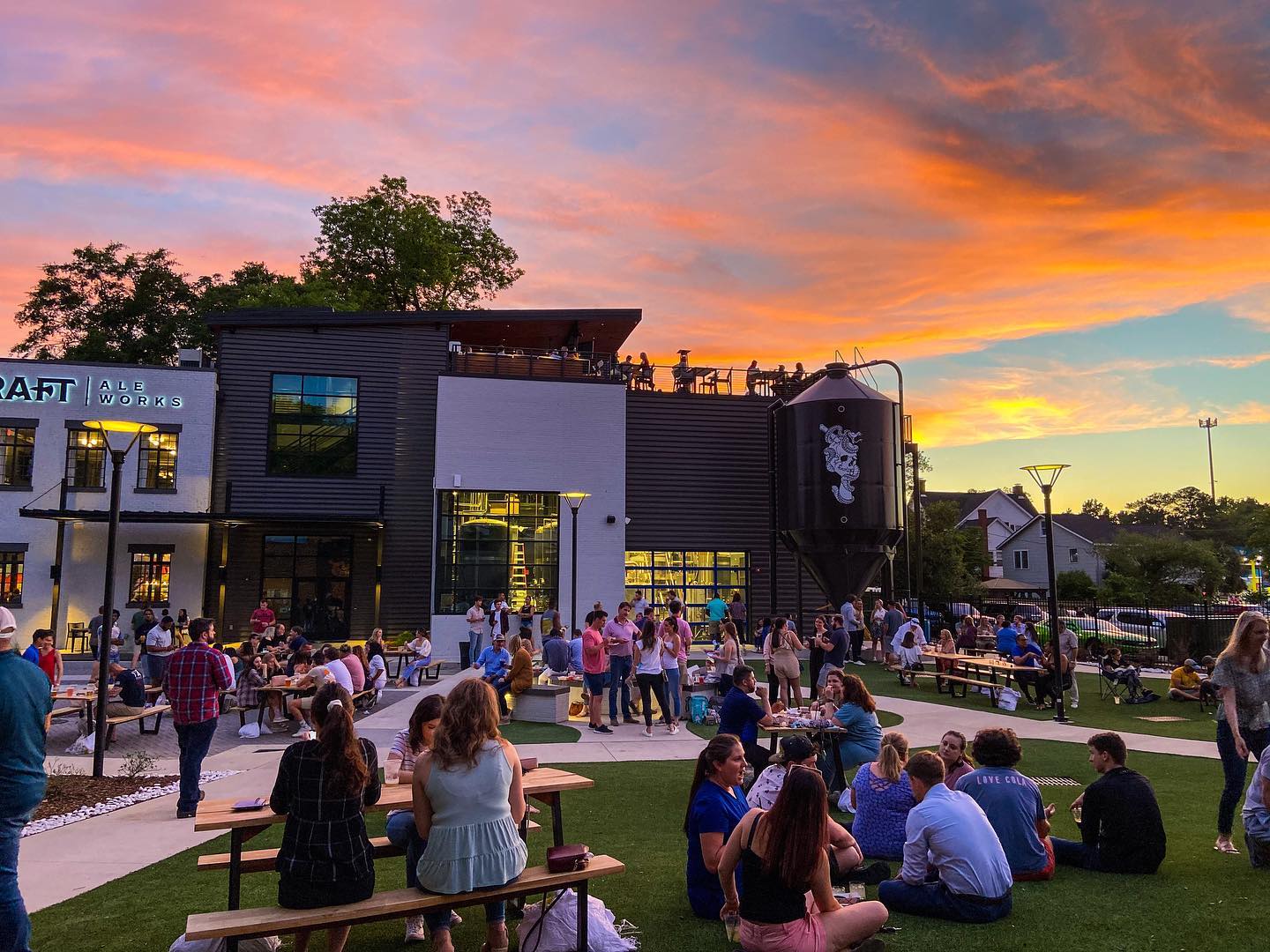 Memorial Day is a time to gather, remember, and kick-off the summer in West Columbia
May 27, 2021
|
|
Comments Off

on Memorial Day is a time to gather, remember, and kick-off the summer in West Columbia
|
NEWS
Memorial Day is on Monday. It is an American holiday, observed on the last Monday of May.
Like the rest of the nation, West Columbia will honor the men and women who died while serving in the U.S. military. Each year on Memorial Day a national moment of remembrance takes place at 3 p.m. local time.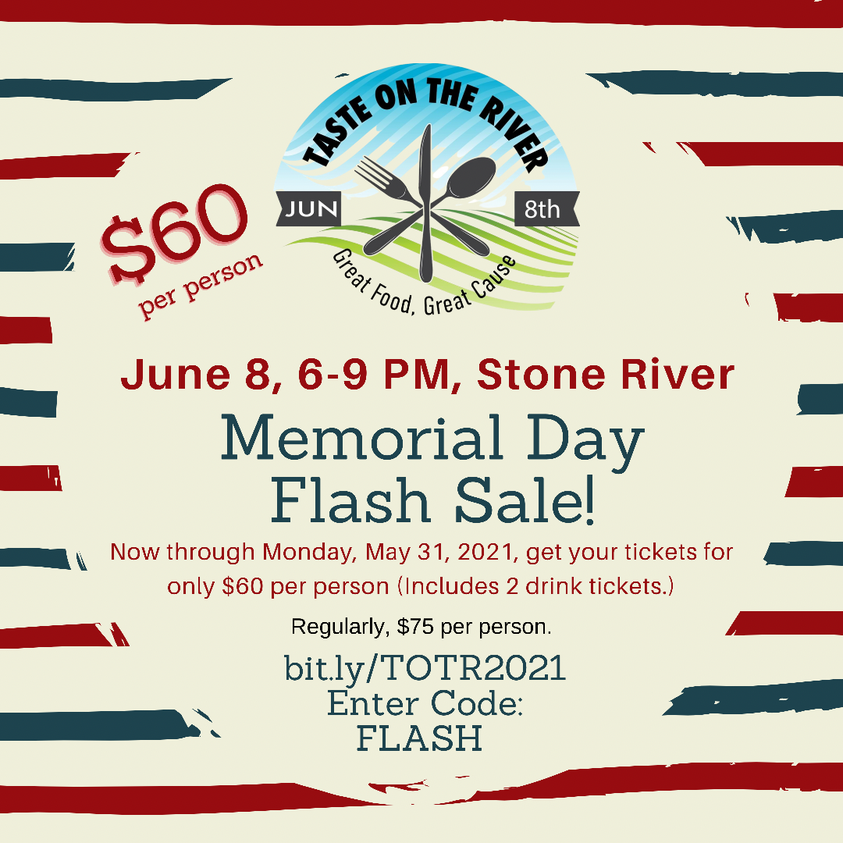 "On Memorial Day we will remember those who made the ultimate sacrifice so we can live in this wonderful country and enjoy all the freedoms we have," said West Columbia Mayor Tem Miles.
Memorial Day became an official federal holiday in 1971. Many Americans observe Memorial Day by holding family gatherings. Miles said he will be running the grill for his family and eating barbecue.
Memorial Day is the also considered the unofficial beginning of the summer season.
"After the COVID Pandemic, folks are ready to get out and enjoy the weather and the outdoors," Miles said. "We all want to get back to normal." He said Memorial Day is a chance to get out and enjoy West Columbia's parks and all the recreational opportunities around us.
Miles said that he will frequent West Columbia businesses to purchase items for his Memorial Day activities. There are some specials.
Through Monday, if you purchase your 5th Annual Taste on the River Tickets, you will receive a $15 discount per ticket. The tickets are $60 until Monday. A ticket includes unlimited tastings and two free drinks. The Event Date is: Tuesday, June 8, 6-9 PM, at Stone River. Proceeds benefit the West Columbia Beautification Foundation. Go to: bit.ly/TOTR2021 Enter Code: FLASH
Also, WECO Bottle and Biergartin will be open, from 11 a.m. until 10 p.m., Memorial Day. Queen's Kitchen's Food Truck will be serving onsite.
State Street Trading Co. will offer discounts for first responders and military personnel Saturday and Sunday in recognition of Memorial Day.
Musical act Bombshell Stripped will play at Savage Craft Ale Works on Center Street, at 5 p.m., Sunday
Since the days are getting warmer, Savage Craft on Center Street is offering a new Summer Cocktail Menu. One drink on the menu is The Strawberry Statement. It contains Sacred Bond Brandy, Savage Craft's House Made Strawberry Vermouth, Coconut Almond Orgeat, Yellow Chartreuse and Lemon.
Memorial Day is significant for Palmetto Outdoors, the outfitter that is responsible for thousands of tubing trips down the Congaree River. The tubing industry makes West Columbia's Riverwalk the focal point of outdoor recreation all summer long.
"Memorial Day is the kick-off of the summer season for us," said Michael Mayo, Palmetto Outdoors owner.
"From Memorial Day to Labor Day Palmetto Outdoors is open seven days a week," said Mayo.
Mayo said there was a high demand to get on the river last year.
"We had a 35-to-40 percent spike in bookings last year," said Mayo. He said early indicators signal a high level of traffic in 2021, too.
"If we just do as well as we did last year, it'll be a great year," said Mayo.
He said tubers come to West Columbia from all over the country. Recently Palmetto Outdoors hosted a family visiting the area from India who tubed down the river.
"We want to show everyone who comes how great it is in West Columbia," Mayo said.
If you want to get outside to enjoy the warm weather, there are lots of parks in West Columbia.
Below is a list of those parks and what each offers:
B Avenue Ball Park – 815 B Avenue (Baseball, Football, Batting Cages, Press Box, Restrooms)
Carraway Park at the Riverwalk – A Place for All Children to Play Together – 212 Hudson Street (Restrooms, Covered Picnic Tables (First Come, First Serve), All-Inclusive Playground)
Douglas Reeves Community Park – 761 Augusta Street (Tennis, Playground, Restrooms Bicycle Repair Station, FREE Public Wi-Fi)
Rosamunda Percell-Butler Community Park – 1100 Raleigh Street (Basketball, Playground, Picnic Shelter, FREE Public Wi-Fi)
Fowler Community Park – 1800 C Avenue (Playground, Picnic Shelter)
Howard Sports Complex – Behind Northside Middle School
Interactive Art Park – 425 Meeting Street (Interactive Art Sculptures, FREE Public Wi-Fi, Parking, Electric Car Charging Stations)
Moffatt Street Entrance to the Riverwalk – 100 Riverside Drive, West Columbia (Bicycle Repair Station, FREE Public Wi-Fi)
West Columbia Riverwalk Park and Amphitheater – 109 Alexander Road, (Bicycle Repair Station, Restrooms, FREE Public Wi-Fi)