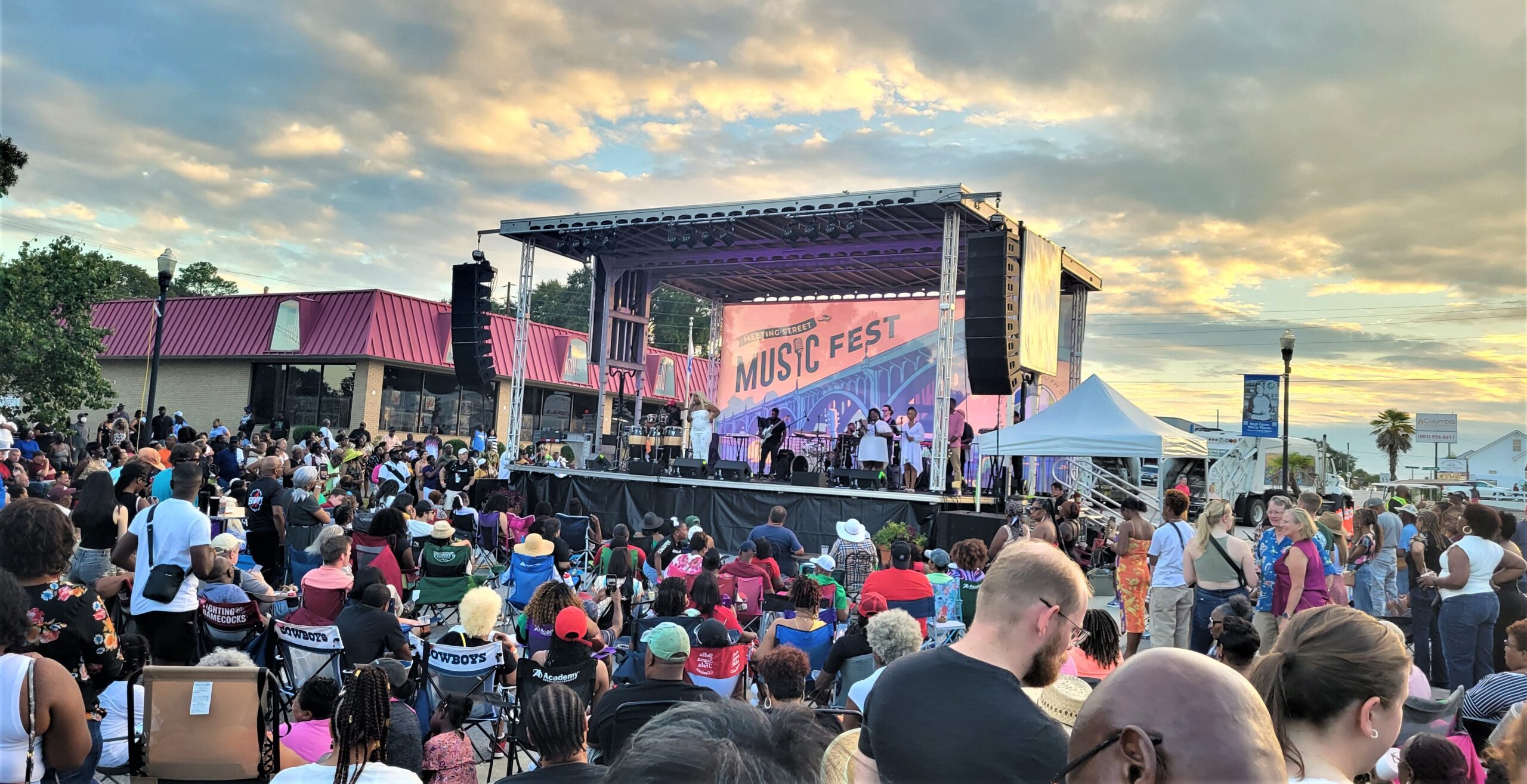 Meeting Street Music Fest is a huge success for the City of West Columbia, large crowd comes from all around to mingle and groove
September 17, 2023
|
|
Comments Off

on Meeting Street Music Fest is a huge success for the City of West Columbia, large crowd comes from all around to mingle and groove
|
NEWS, Social Media
It was a convergence of music, with bands playing on stages set up in the streets, And the people came out.
The City of West Columbia's first-ever Meeting Street Music Fest, took place Saturday in the 500-to-700 Blocks of Meeting Street, in West Columbia.
The City of West Columbia sponsored the free event featuring six bands, nine food trucks, and beverages. Bands also played at Bill's Pickin' Parlor and Savage Craft Ale Works. There were cooling tents and vendors, with 75-inch TVs, so that music fans could watch the USC-Georgia football game between sets.
"It's a beautiful evening for people to come out and mix and mingle," said West Columbia Mayor Tem Miles. "Nothing better than live music in the street, lots of food and drink, too. It's an unbelievable vibe and atmosphere. This is exactly what we wanted when this was planned."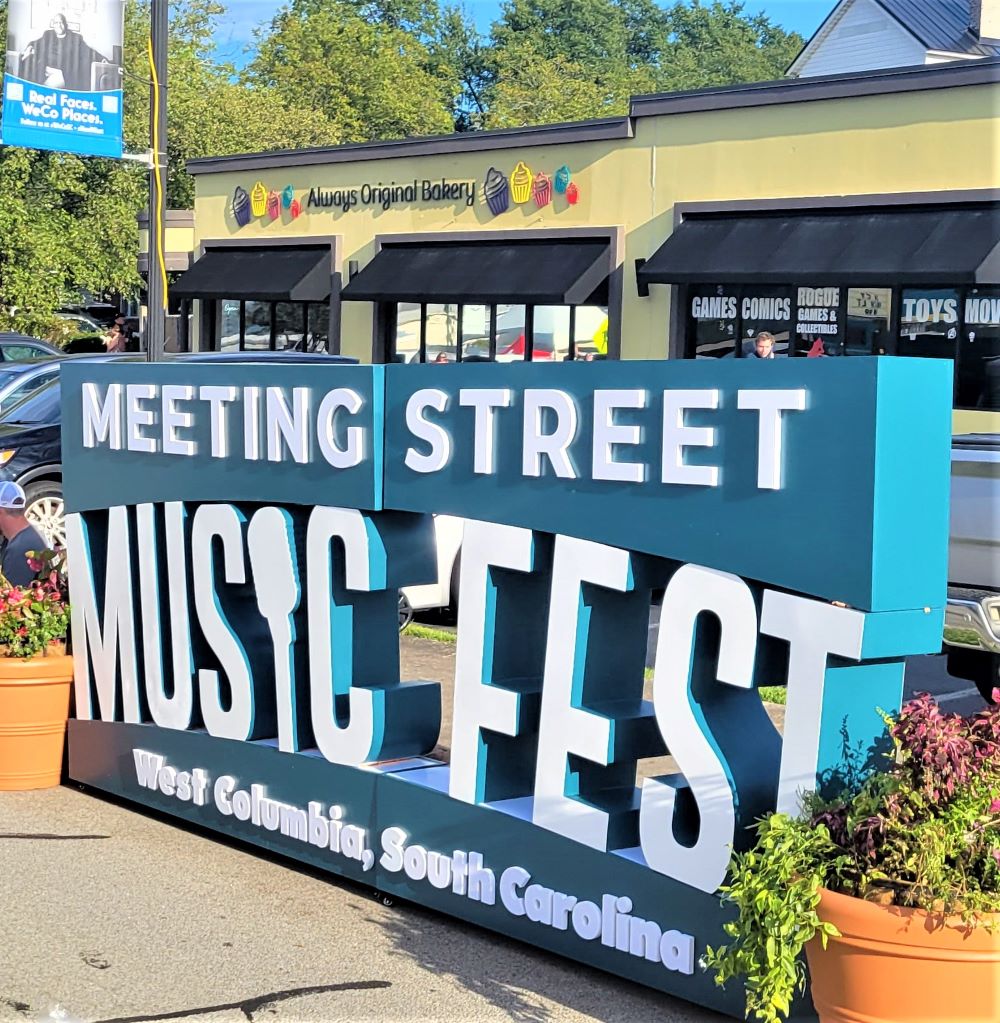 The event attracted visitors from miles away. Jason Martin and his wife came from the other side of Sumter for the music. Others said they came from Augusta, Aiken, Newberry and Fort Mill. There were visitors from closer venues too, including Lexington, Columbia and Red Bank and Forrest Acres. Council members were in abundance, too, from the City of West Columbia and Cayce.
West Columbia City Administrator Brian Carter described the first Meeting Street Music Fest as a "huge success." "The city staff has worked for years building events," Carter said. This is another great one. The diversity of ages and demographics is pleasing. The different genres of music means there is something for everyone. I give a lot of credit to the leaders of West Columbia for envisioning this."
City of West Columbia Public Relations Director Anna Huffman was also pleased with the outcome.
"We are absolutely thrilled with the turnout especially for the first year of the Meeting Street Music Fest," she said. "Everyone had a blast. Families, friends, young and old all came together for a fantastic event."
Kelli Ricard, who manages special events for the City of West Columbia said she was "delighted" with the way the event came together. "It was great," she said.
Meli'sa Morgan, a national R&B recording artist played on the Main Stage
Also on the Main Stage were The Reggie Sullivan Band and Turnstiles – The Ultimate Tribute to the Music of Billy JoelOn the Sunset Stage E.Z. Shakes, ChaVonne Campbell and TreSounds played and so did Civil Remedy – Motivated by Southern Country Rock, 90s Alternative, and 70s Funk
Knights of Flannel played at Savage Craft Ale Works Bill's Pickin' Parlor had dancing.