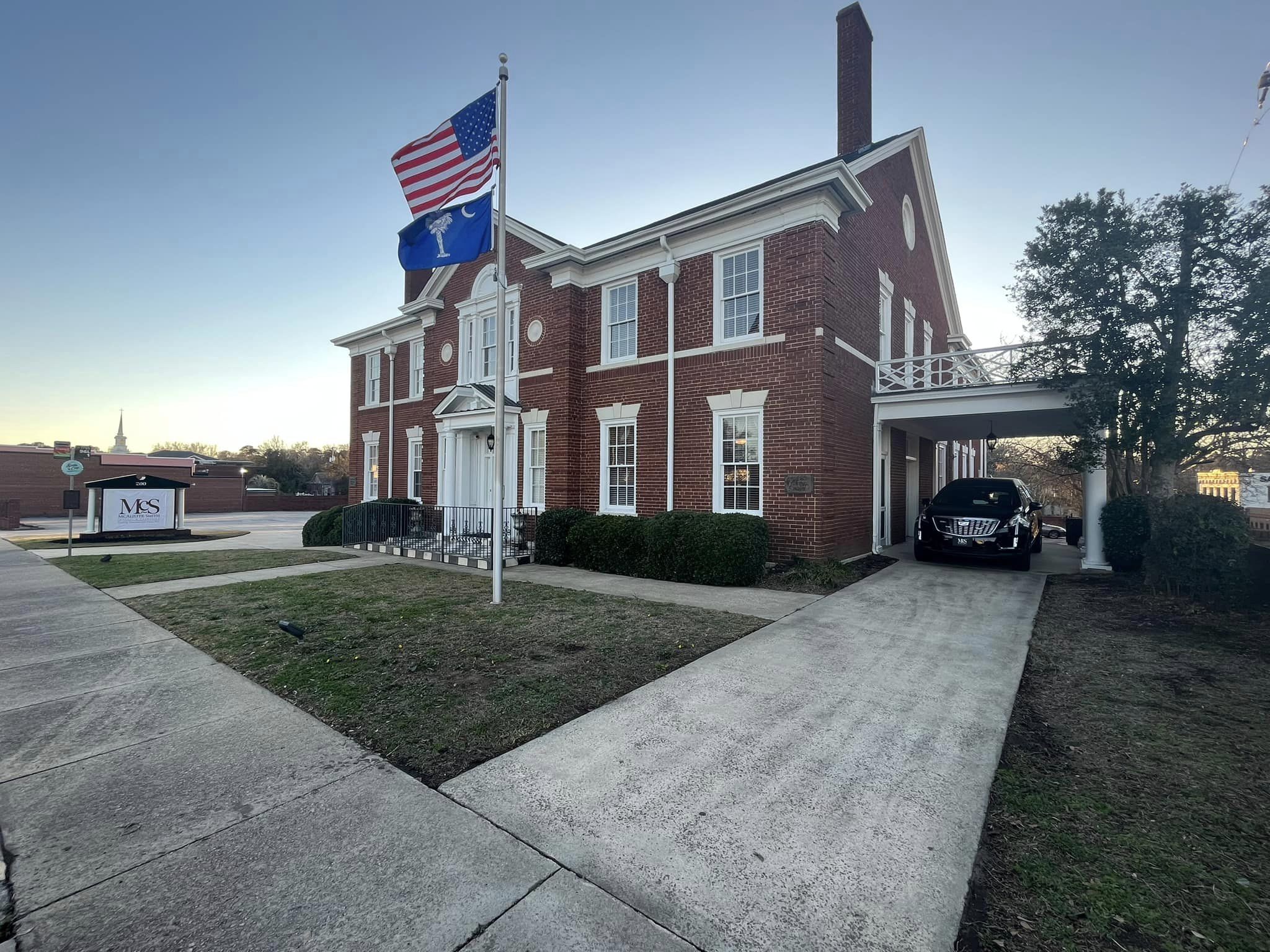 McAlister-Smith Funeral home conducts its first service after opening on State Street in West Columbia at the former Thompson Funeral Home location
February 7, 2023
|
|
Comments Off

on McAlister-Smith Funeral home conducts its first service after opening on State Street in West Columbia at the former Thompson Funeral Home location
|
NEWS, Social Media
McAlister-Smith Funeral and Cremation is open at the historic West Columbia location of 200 State Street. It's the former site of Thompson Funeral Home that operated there for years.
Just four days after opening last week, the new operators conducted their first service for a family of Mt. Hebron United Methodist Church.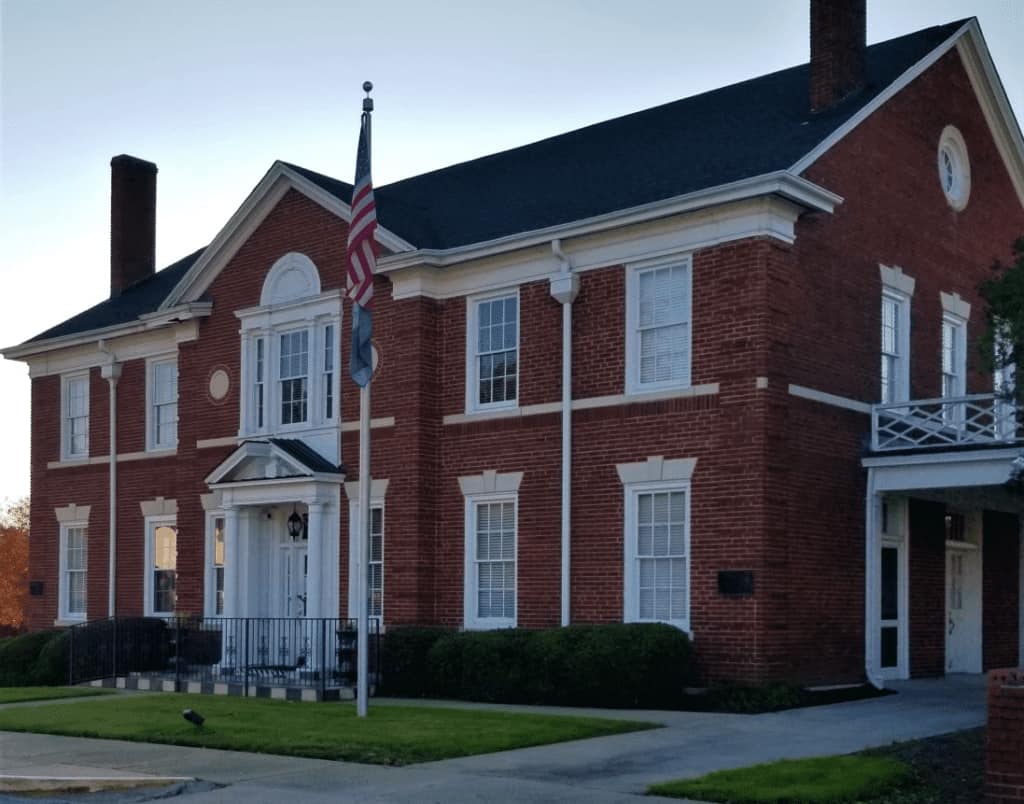 McAlister-Smith Funeral and Cremation is a family-owned funeral and cremation service that is based in Charleston. The company was founded in 1886.
McAlister-Smith Funeral & Cremation's Owner, President, and CEO is Mark Smith. He said his "team are very honored and grateful to have the opportunity to expand services into the Midlands. The McAlister-Smith family feels that by moving into the beautiful and historic funeral home location in West Columbia, they are breathing new life to the Thompson legacy of top-notch funeral service for the families of West Columbia, Cayce, Springdale, Lexington, Columbia, Olympia, Swansea, Pelion, Gaston, Sandy Run, Redbank, Irmo, Chapin and other communities in the surrounding area."
"We are offering all of the funeral and cremation services that we provide in Charleston at our new State Street location in the River District of West Columbia," Smith said.
The following information is from a press released issued by William Lynch, the General Manager of the West Columbia facility:
McAlister-Smith Funeral & Cremation State Street location's offerings include value-priced traditional items like visitations, funerals, and celebration of life services, both on and off-site, with customizable burial and cremation options including custom video memory slides, floral tributes, urns, keepsake urns, thumbprint jewelry, and other memorial products.
They also provide environmentally friendly biodegradable burial caskets and scattering urns, live streaming of services, personalized printed stationery, service folders and prayer cards, catering options for before, during or after services, and advance funeral and cremation pre-planning.
McAlister-Smith also offers unique veteran services including a military caisson and veteran-specific funeral and cremation packages. In their effort to serve every member of the family, they also offer pet cremation out of the State Street location.

"As stated in our Mission & Vision Statement, we believe every life matters, has meaning and deserves a safe place to be honored, remembered and celebrated in an appropriate and meaningful way according to the surviving family members' personal decisions and choices. That is why our staff is fully committed to offering every family every option, every time," Smith said.
John David Thompson, the former second-generation owner of Thompson Funeral Home, stated that many locals have expressed their disappointment in the closing of the State Street Chapel over the past two years. Thompson and his family had been serving West Columbia and the surrounding communities out of that location since 1928. About 10 years ago he sold his business to a national funeral service conglomerate, and they eventually ended the lease at State Street, which led to the closing of the historic funeral home a little over two years ago.
Thompson went on to say, "I'm very appreciative to Mark for choosing our 200 State Street location for a new-to-the-area McAlister-Smith Funeral & Cremation location. I believe the people in West Columbia, Cayce, and surrounding locations will be happy to have a conveniently located family-owned funeral home that is dedicated to providing personal service. Mark has appointed me to be on hand to assist with the opening and I look forward to being of service to my friends and community once again."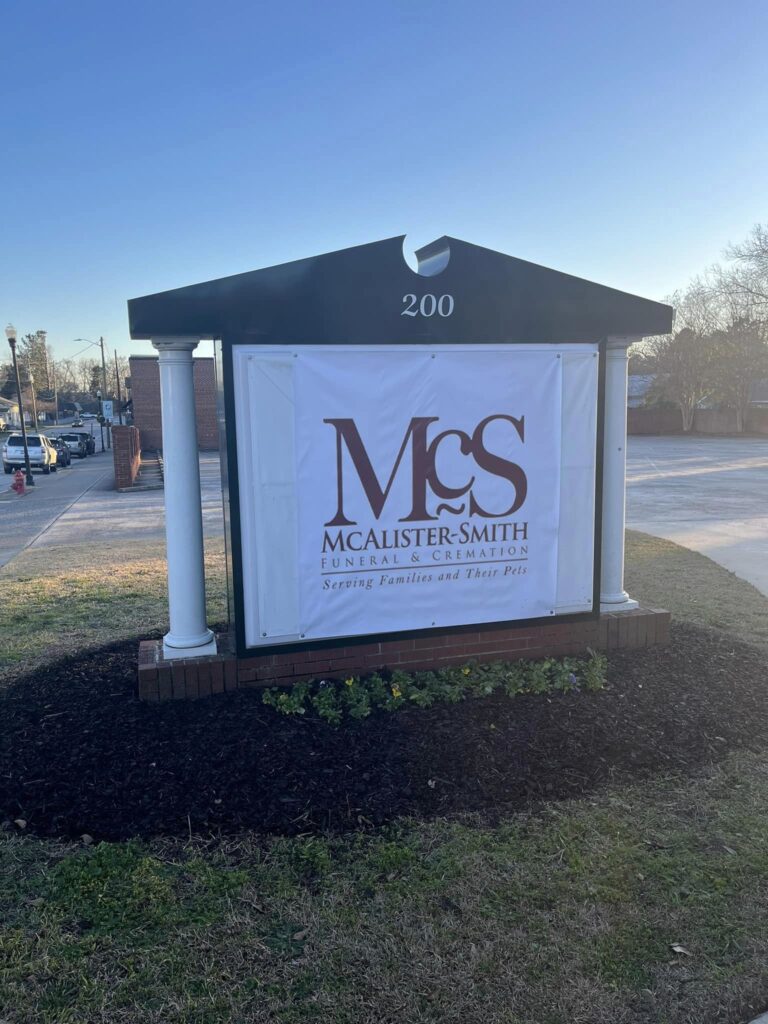 "We have to remember what this name and this facility mean to the people of this community," said Smith. He continued, "with John David's expertise and our commitment to five-star service, we hope to compassionately serve families out of this new West Columbia location for more generations to come."
Smith stated that in addition to John David Thompson, funeral service professionals William Lynch, Blake Ward and Jesse Joslin are a part of the McAlister-Smith Funeral & Cremation State Street family. The three of them are natives of the Midlands, where they built a foundation of family-owned compassionate care and carried their talents into the surrounding West Columbia community for over a decade.
Lynch stated, "I couldn't be more proud to help lead this charge and historic moment in time alongside Mark, John David, Blake and Jesse." He went on to say, "I feel it is unquantifiable the importance for each and every member of this community to have trusted professionals in such a critical time of need in their lives, and even better that it's in a location that is familiar to the families of the area."
In closing Smith stated, "we want to thank the City of West Columbia, our neighboring businesses, funeral service vendors, friends, and professional colleagues for the overwhelming encouragement, help, and support with the decision we made, after months of prayer, to begin this process. We are very much looking forward to being an active and supportive member of the West Columbia-Cayce community and beyond. Thank you all again and please do not hesitate to contact us for a personal tour or information on any of our services."
McAlister-Smith Funeral & Cremation will be accepting and honoring all existing pre-planned and pre-paid funeral arrangements with any other funeral home. To contact them stop by their 200 State Street, West Columbia location, call (803) 999-5015, email [email protected], or visit their website, www.mcalister-smith.com.