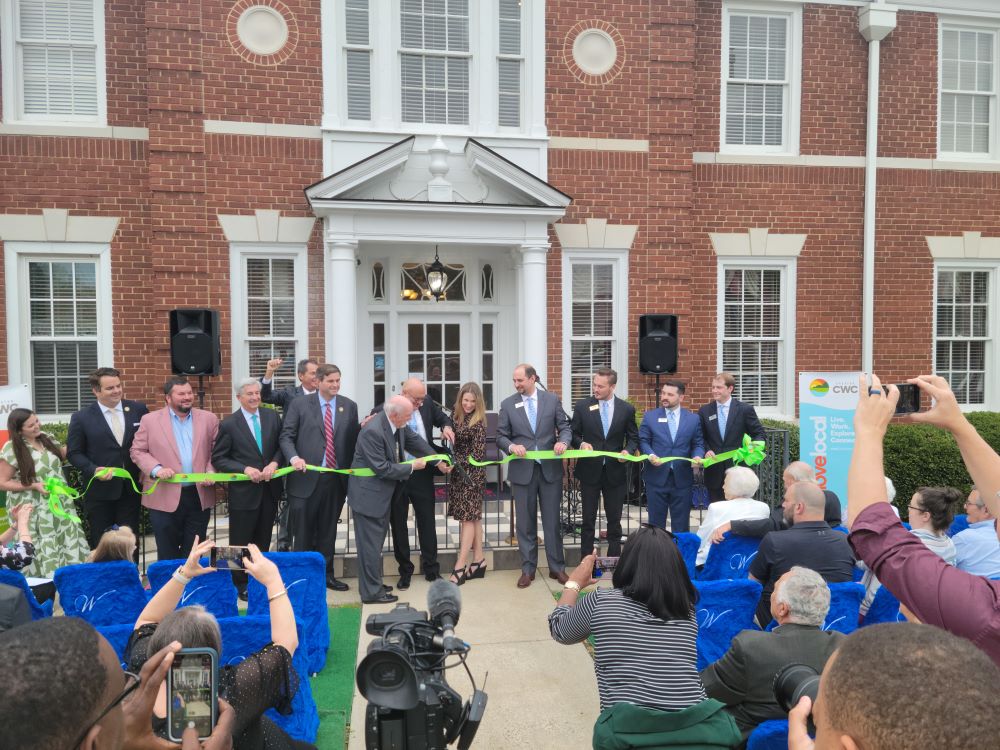 McAlister-Smith Funeral and Cremation cuts the ribbon in historic building of the former Thompson Funeral Home in West Columbia
March 29, 2023
|
|
Comments Off

on McAlister-Smith Funeral and Cremation cuts the ribbon in historic building of the former Thompson Funeral Home in West Columbia
|
NEWS, Social Media
McAlister-Smith Funeral and Cremation opened in February at the historic West Columbia location of 200 State Street. It's the former site of Thompson Funeral Home that operated there for years.
On Tuesday, the Greater Cayce-West Columbia Chamber of Commerce held a ribbon-cutting ceremony. State Rep. Mark Smith of Daniel Island is the owner. Based in Charleston, West Columbia is McAlister-Smith's seventh location. The company was founded in 1886.
Several state officials, including Sen. Nikki Setzler and Rep. Micah Caskey attended the ribbon-cutting. West Columbia Mayor Tem Miles spoke at the event and so did State House Speaker Murrell Smith. Miles said it's great to have a funeral home take over the building. He also thanked McAlister-Smith for investing in West Columbia.
C-WC Chamber President Tim James said: "So many of us can say 'this is where our parents were laid to rest."
Smith said former Thompson Funeral Home owner John David Thompson will work at McAlister-Smith. The building was closed for two years until it was reopened in February.
McAlister-Smith Funeral Director William Lynch said the building was built in 1935 and he called it "the community's building." He also said McAlister-Smith has invested in preserving the structure. Speaking below are: Mayor Tem Miles and Rep. Mark Smith.