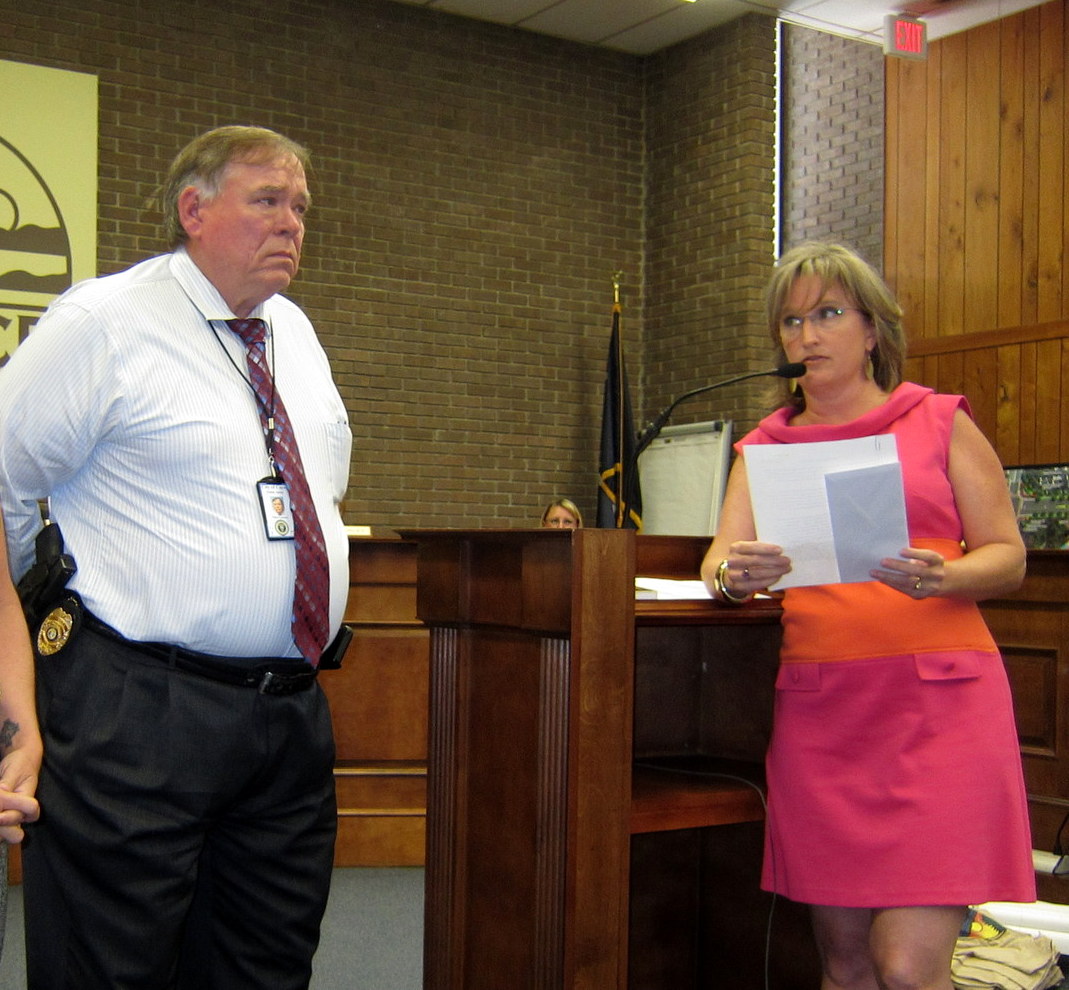 Lt. Mike Gearon helps child, gets Whole Sole Award
July 13, 2015
|
|
Comments Off

on Lt. Mike Gearon helps child, gets Whole Sole Award
|
NEWS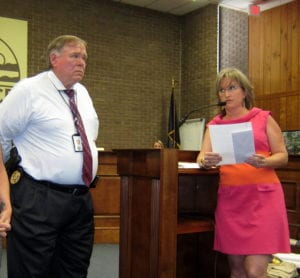 Cayce Public Safety Lt. Mike Gearon was honored for his compassion toward a distressed child.
Cayce Mayor Elise Partin presented Lt. Mike Gearon the Whole Sole Award during the Cayce City Council meeting, July 6.
Because he feared for the child's safety Gearon  took a child into his home. Gearon wanted to provide a safe place for the child to live. Gearon also monitored the child's progress and made sure the child was able to get to school by taking the child to school, until he graduated.