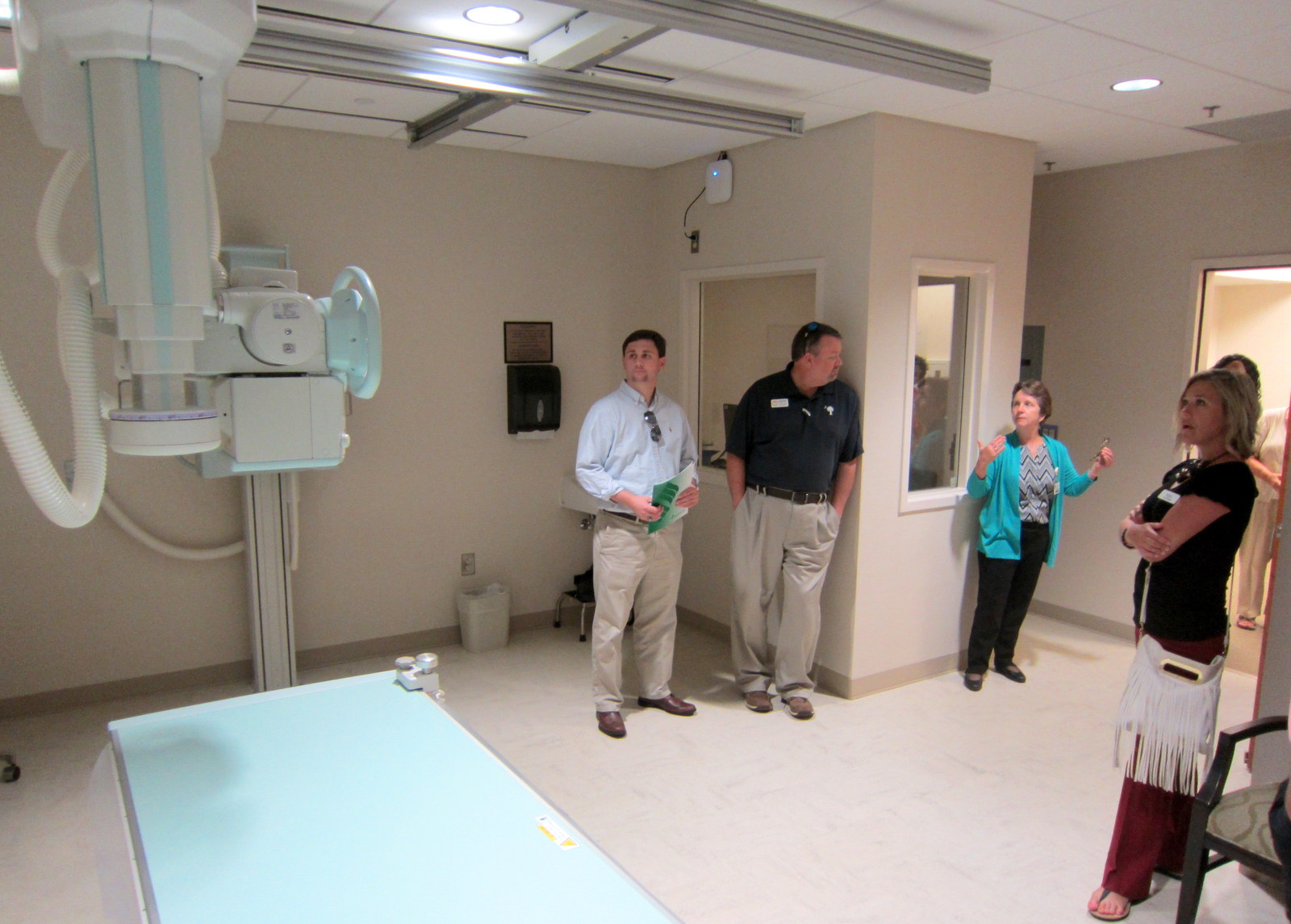 LMC at Otarre Pointe grows with Cayce's 12th Street Ext. Corridor
August 13, 2015
|
|
Comments Off

on LMC at Otarre Pointe grows with Cayce's 12th Street Ext. Corridor
|
NEWS
To have a self-sufficient village, a healthcare facility is needed.
Lexington Medical Center's new Otarre Pointe building is in the center of Cayce's 12th Street Extension development.
Wednesday, the leadership team of the 70,000-sq.ft. health care center addressed a Lunch and Learn group from the Greater Cayce West Columbia Chamber of Commerce.
Dr. Dana Rawl talked about the occupational health program that the LMC facility provides for workplace-related health needs.
From pre-hiring strength-level assessments, to substance abuse testing and physical therapy, the Otarre Pointe center offers comprehensive services.
Healthcare professions with the LMC unit also want to promote programs that help businesses cultivate better health and wellness.
And it's no coincidence that the facility serves occupational-related patients. Amazon, SCANA's home office and Nephron Pharmaceuticals are within a couple minutes of the doctors offices. Those entities have thousands of employees.
"We are close to industry, "said Lara Lott, LMC director. "It's a family practice close to work, where you can get treated and get back to work."
But there is more than just industry in the area. The Otarre Pointe Apartment complex just began leasing residential space next to the LMC facility. The occupants of about 300 large luxury apartments are able to avail themselves to the healthcare next door at LMC.
Lott also said in addition to specializing in occupational services, there is room to expand services and necessity would dictate what is added at the building.
"We're not done," said Lott. "There is room for more physicans.
She said the type of specialties added would be based on patient needs.
Lott also said the environmentally attentive (or LEEDS) building sits on the Timmerman Trail. The path that parallels the Congaree River.
Lott said staff and patients alike take advantage of the nature trail, that invites strolls and biking in a natural and serene setting.
Rawl said that not only are the most-local of patients using the facility, it is accessible regionally.
Several companies in the Bluff Road area of Columbia, and beyond can get to the healthcare facility via I-77.
"The location is fantastic," Rawl said.
Click on photos to enlarge.