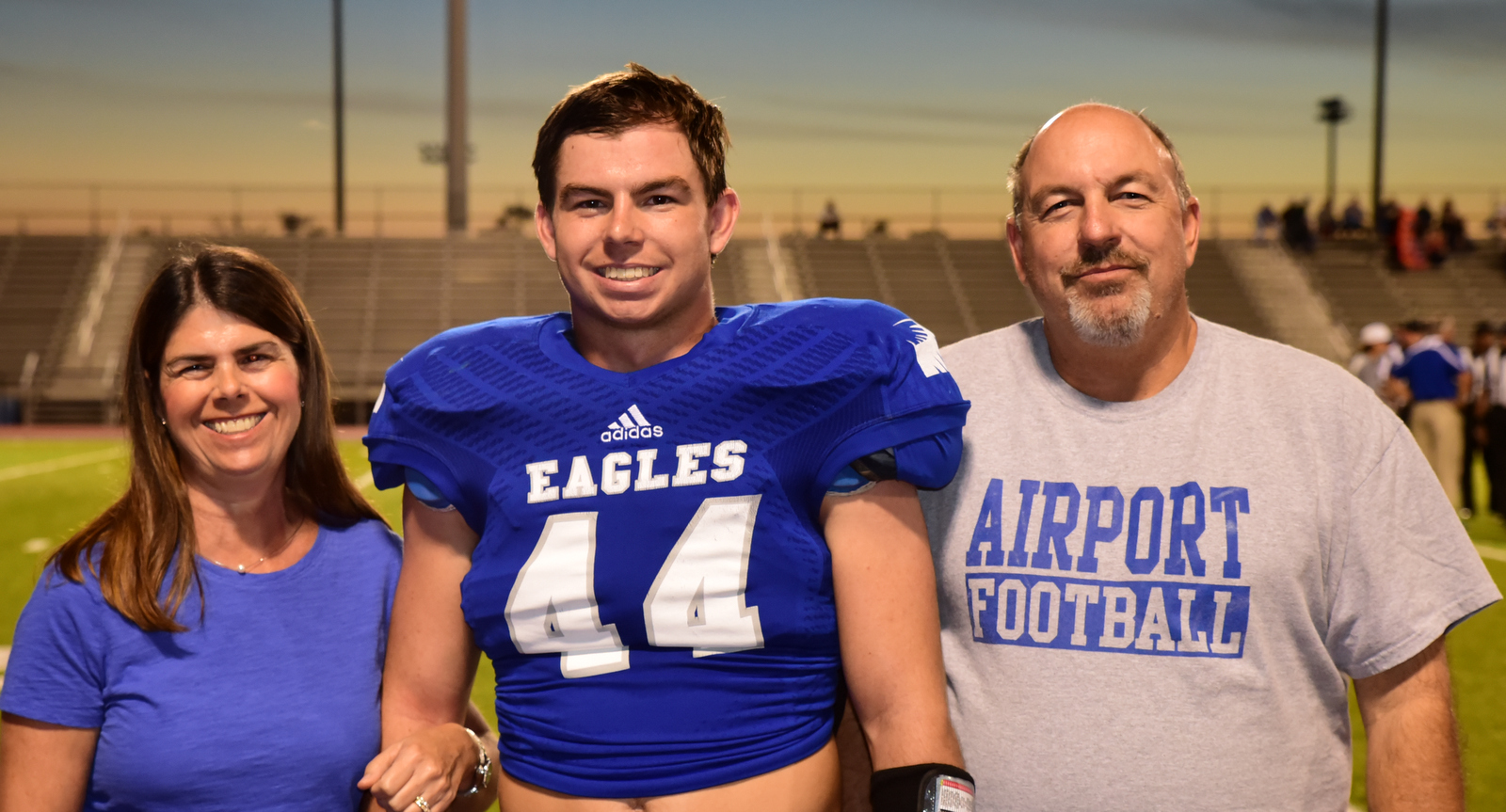 Linebacker Zach Feaster, soars high for Airport Eagles
December 9, 2015
|
|
Comments Off

on Linebacker Zach Feaster, soars high for Airport Eagles
|
NEWS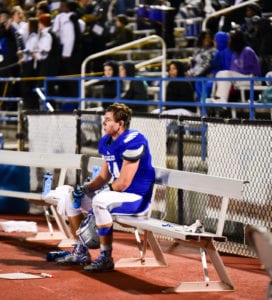 Airport High School Linebacker Zach Feaster is one of the most-intense players you'll see.
And as the high school football playoffs wind down, and all-star games are played, it's a good time to reflect on what Feaster brought to his team.
"He's one of the toughest players I've ever coached in football," said Airport Head Coach Kirk Burnett.
Feaster's coach said that after Feaster – who is also a fullback- picked up a first down, running a fake punt, on a fourth-and-eight in Airport's playoff win against Orangeburg-Wilkinson in late November.
Feaster's run all but sealed the win, and capped a 11-2 season, one of the Eagles' best ever.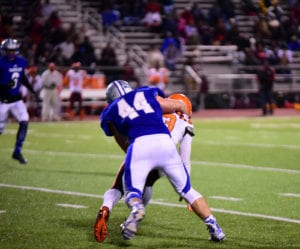 Feaster had 273 yards as a fullback, but defense is where he shined

In the last game of the regular season, Feaster intercepted the ball against rival Brookland-Cayce to stop any chance of a Bearcat comeback.
While Feaster has logged his share of big plays, he also was the most-reliable defender for the Eagles.
Feaster had 106 tackles, with nine tackles-for-loss and a sack.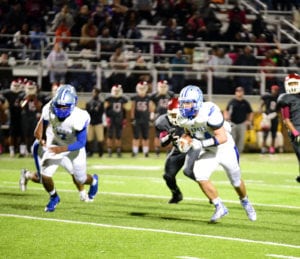 With his speed, and ability to find the ball-carrier, Feaster was in the opponent's backfield quickly on run-plays. His pass defense was not bad either. Feaster had two interceptions, two QB hurries, and three pass deflections.
There is no question that Feaster is a standout on the football field. And the 5'10", 200-pound senior does not want it to end in high school.
"There has been some talk about colleges looking at him," said Robby Feaster, Zack Feaster's father.
Robby said if his son was a couple inches taller, that seems to catch the eye of college recruiters.
But regardless of size, Zach Feaster is a player that never slows down on the field. His instincts are unquestionable, as is his love for the game.
His mother Diane Feaster said she loves football Friday nights, watching her son play.
And it would be great if Feaster gets the chance to play on Saturday. Any college football recruiter would be smart to give Feaster that chance.