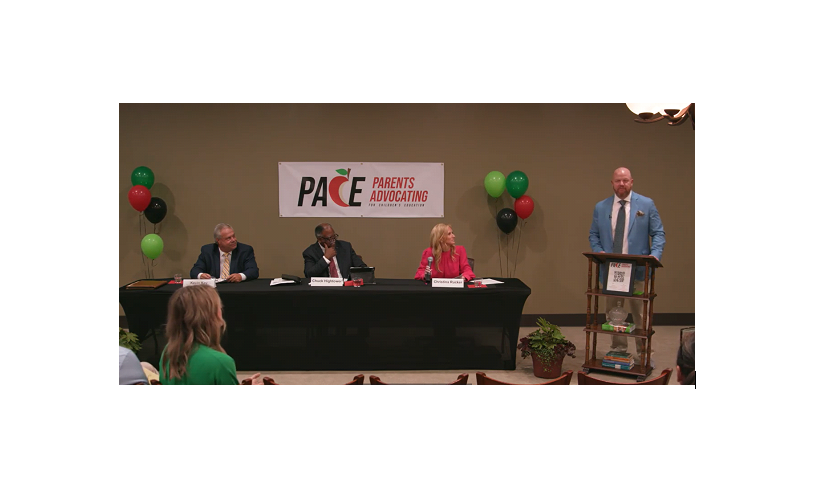 Lexington Two School Board candidates answer questions at forum
October 19, 2022
|
|
Comments Off

on Lexington Two School Board candidates answer questions at forum
|
NEWS
The election date for the Lexington Two School Board is Nov. 8. Four candidates are running for three Lexington 2 School Board seats. The candidates are: incumbents Christina Rucker and Linda Wooten. Also running are: Kevin Key, a former Lexington Two School Board member and Chuck Hightower.
There was a School Board Candidate Forum, Monday, sponsored by PACE (Parents Advocating for Children's Education.) Kelly Nash of WVOC Radio moderated the forum at Kinetic Church in Pine Ridge. Wooten could not attend because of an illness.
Before the forum began, Nash said that "insanity" has been perpetuated by some school boards in the country. The opening comments then started. Click here to see video: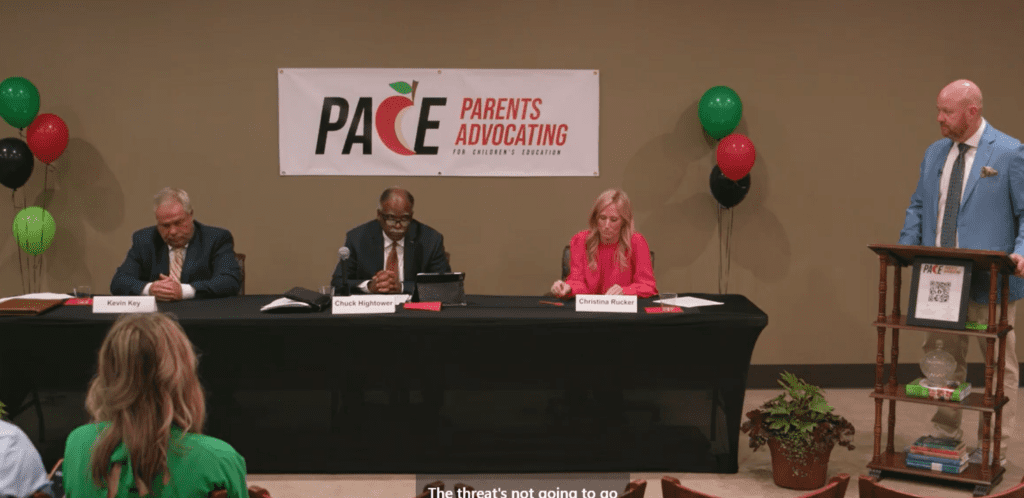 Hightower said it is a crime if there's a problem in education and you do nothing about it. He also said he is from a family of educators. His wife was a special needs teacher at Airport High School for 13 years. His daughter is also a teacher. Hightower said he is a college professor with 30 years of military experience.
Key, who owns a construction company, said he first got involved with improving education when he was asked to serve on a Lexington Two facilities task force 10 years ago. He was elected to the board in 2016 and made it a point to talk to children to find out their home struggles in order to help them. Rucker, who works in her family's business, is finishing her first term on the board in 2022. She said she loves serving on the board and it was a calling from God to serve on the board. She said it has taken a substantial commitment, but it's been worth it, and she loves the kids and the schools.
Key said his top three priorities are: school security; discipline policies; and teacher pay. Rucker said her top three priorities are: safety; academic growth; and transparency. Hightower said his top three priorities are: safety for all; teacher retention and hiring; and mental health.
As for motivation, Rucker said she has a heart for the kids and an early childhood degree. Hightower said he has compassion for kids and wants to build an environment for a great education. Key said he has a passion for the kids and he's always willing to help. He said he runs a business and the school district is a business with more than 1,200 employees and a $94 million budget.
The candidates were asked if: E-learning works? All three said: "Yes." As for a parent's role, Rucker said it is critical and she highly values the parents' role and schools should reach out to parents. Hightower said parents need to be role models and involved, and support teachers and administrators. Key said Parents are vital to a kid's success, but lots of students don't have involved parents.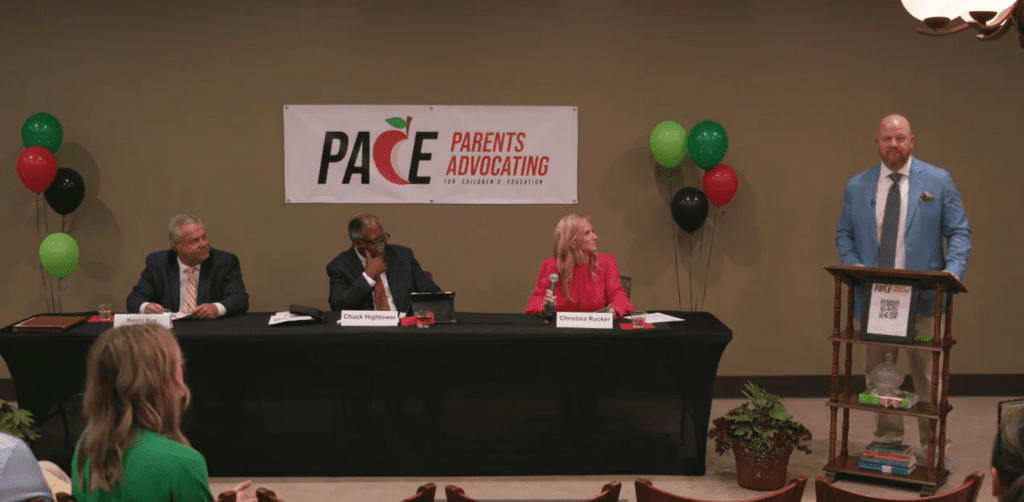 The candidates were asked about the integration of gender ideology into schools. Hightower said all students deserve a free, public education and he's not afraid of gender ideology in schools. Rucker said gender ideology has no purpose in teaching math, English and other subjects to students. Key said as a Conservative Christian he will fight against the integration of gender ideology in schools.
Candidates were asked if they support Social and Emotional Learning (SEL) programs that are popular nationally and from the state to develop intrapersonal and interpersonal skills. Rucker said she is in favor, but Lexington Two should move away from the national program and build a local SEL program. Hightower said children need to learn how to manage challenges and that there needs to be mental health training. He said all SEL programs should be transparent. Key said he saw an SEL program implemented in Greenville schools and it was effective.
The candidates were asked if LGBTQ+ sex education should be implemented in Lexington Two. All three said: "No."
As for teacher retention recruitment, Key said the TERI plan that allowed teachers to work five years past retirement and still receive retirement benefits was a good plan that should not have ended. He also said COVID discouraged in-room teacher training and negatively affected student interaction. Rucker said publicizing all the good things in the Lexington Two School District is a teacher recruitment tool. Hightower said student-teacher ratios should be reduced and the administrative workload should be reduced.
The candidates ranked Lexington Two on a scale of 1-10. Rucker and Hightower said 9 and Key said 8.
To retain families, Hightower said a focus should be put on the good things, like the Lexington Two Innovation Center and the Performing Arts Center that is under Construction in Springdale, and the district's great neighborhoods. Key said the district is losing some students to charter and private schools that have shorter class time, more discipline and 100 percent graduation rates. He also said public schools take all students and cannot select their students. Rucker said student numbers are only about 30 less from year-to-year. She said transparency and consistency are important, too.
To make schools more secure in the case of an active shooter, Key said $10 million has been spent on security in Lexington Two and more is needed. Rucker said training has been conducted to confront the issue and daily improvement is needed. Hightower said school security takes all of us and safety cannot be compromised. He said the district should be proactive with security education and practice communication.