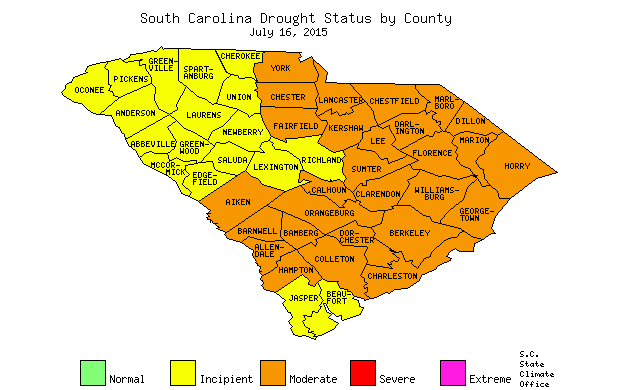 Lexington County upgraded to incipient drought status
July 19, 2015
|
|
Comments Off

on Lexington County upgraded to incipient drought status
|
NEWS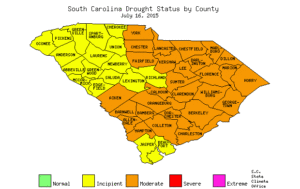 A hot summer, with not enough rain, have placed Lexington County into incipient drought status.
Incipient means the county is in the initial stage of drought.
Lexington County, and the rest of the state, received an upgraded drought status from the South Carolina Drought Response Committee after it met last week. The drought status was announced in a July 16, release from the committee.
The report puts 28 of South Carolina's 46 counties in moderate drought status. Moderate drought status is more severe than incipient drought status. Richland County is rated in incipient drought status, too.
Moderate drought status comes after incipient. The next worse status is severe and then extreme.