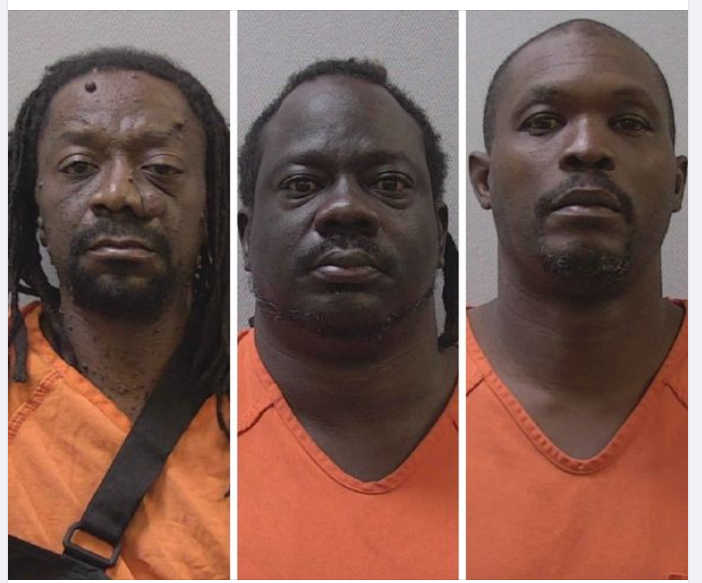 Lexington County Sheriff's Department deputies arrest 3 men in connection to a shooting
October 27, 2023
|
|
Comments Off

on Lexington County Sheriff's Department deputies arrest 3 men in connection to a shooting
|
NEWS, Social Media
Lexington County Sheriff's Department deputies have arrested three men in connection with a shooting Saturday that injured three people, including one of the suspects.
Carl Randel Coleman (center), 47, and Little Johnny Wilson (right), 44, both of Gaston, are charged with attempted murder and possession of a weapon during a violent crime, according to arrest warrants. Coleman is also charged with two counts of pointing and presenting a firearm at a person.
Anton Bernard Coleman (left), a 43-year-old Orangeburg County resident, is charged with pointing and presenting a firearm at a person.
"Detectives on this case have determined it all started with a civil dispute at a home in the 200 block of Oak Turn Lane in Gaston earlier Saturday," Lexington County Sheriff Jay Koon said. "According to statements gathered at the scene, the disagreement centers on people involved in a romantic relationship."
Anton Coleman was one of the three people injured in the shooting, according to Koon. He and two others were transported to a hospital with gunshot wounds. Coleman was arrested Sunday after he was discharged.
Anton and Carl Coleman, and Wilson are being held in the Lexington County Detention Center.