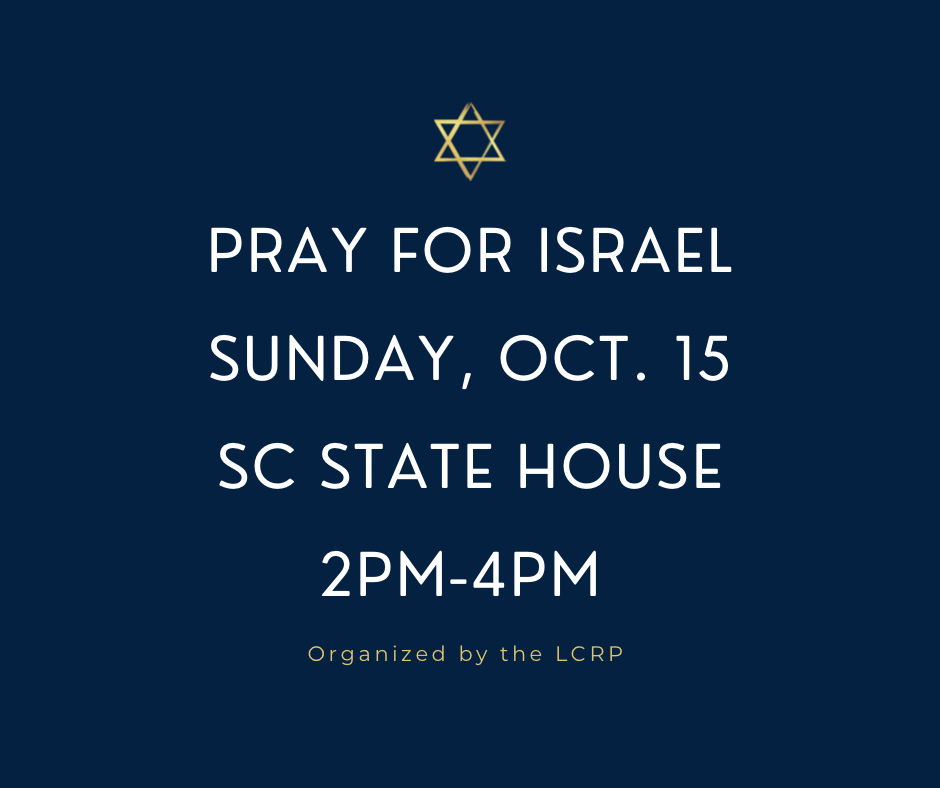 Lexington County Republican Party invites you to prayer event for the nation and people of Israel on Sunday at the SC State House
October 13, 2023
|
|
Comments Off

on Lexington County Republican Party invites you to prayer event for the nation and people of Israel on Sunday at the SC State House
|
NEWS, Social Media
Citizens and residents of South Carolina are uniting at the Statehouse grounds this Sunday, October 15th, between 2-4pm to gather in prayer for the nation and people of Israel.
As a free people, South Carolinians enjoy the benefits of our creator, living in relative safety and security unlike the people of Israel who have hostile neighboring countries.
God fearing people of all faiths pray regularly and have been praying for Israel.
The Lexington County Republican Party is joining with other county and state groups to pray and encourage all South Carolinians to show support for Israel this Sunday afternoon between 2-4pm at the South Carolina Statehouse.