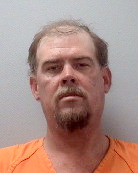 Lexington County man gets 55 years for child sexual exploitation
April 28, 2016
|
|
Comments Off

on Lexington County man gets 55 years for child sexual exploitation
|
NEWS
Release from the 11th Circuit Solicitor's Office: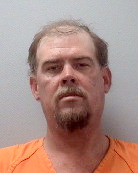 Lexington County Man Sentenced to 55 Years for Sexual Assault and Exploitation of Child
The trial of State v. Richard Boatwright began this week in Lexington County General Sessions Court. Boatwright, age 49, was charged with two counts of Criminal Sexual Conduct with a Minor and two counts of Sexual Exploitation of a Minor.
Boatwright entered a guilty plea to all charges on Tuesday, following testimony from the minor victim in pre-trial court proceedings.
Boatwright received the maximum penalty on all charges and was sentenced to fifty-five (55) years of incarceration by Judge R. Knox McMahon. Boatwright was a commercial truck driver who previously resided in Kentucky, Texas, and in Lexington County, South Carolina.
In 2013, the Lexington County Sheriff's Department Major Crimes Unit began an investigation following reports from law enforcement authorities in Kentucky and Texas that Boatwright had sexually assaulted a child in those jurisdictions.
In 2014, the Lexington County Sheriff's Department began forensic analysis of a computer that belonged to Boatwright. The analysis uncovered hundreds of encrypted file folders which contained child pornography.
One of the encrypted file folders was labeled "my eyes only" and contained sexually explicit images of a child that Boatwright was known to have access to when she was 10-years-old.
Those images were confirmed to have been taken in Kentucky when the victim was ten years old and in Texas when she was 11- years-old.
Subsequently, it was determined that Boatwright possessed the images in Lexington County and he was charged with sexual exploitation of a minor on June 18, 2015.
Boatwright sexually assaulted the same minor child at gunpoint in Lexington County when she was eleven years old.
The victim, now 15, provided testimony earlier this week describing multiple episodes of sexual assault committed against her by Boatwright.
She explained during testimony that she was afraid to disclose the abuse for many months due to verbal threats made by Boatwright.
The victim was present for sentencing and requested the maximum sentence. During the sentencing hearing, Boatwright admitted guilt and stated that his life became "out of control."
The multi-jurisdictional investigation involved assistance from law enforcement in Texas, the Kentucky State Police, and the South Carolina Law Enforcement Division (SLED).
The case was investigated by the Lexington County Sheriff's Department Special Victims Unit. The case was prosecuted by Eleventh Circuit Assistant Solicitors Suzanne Mayes and Rhonda Patterson. This case marks the eighth felony child abuse trial in Lexington County in a year.
Since April of 2015, the Eleventh Circuit Solicitor's Office has received guilty verdicts at trial in every child abuse case prosecuted – including jury convictions for Homicide by Child Abuse, multiple cases involving criminal sexual conduct against a minor, and unlawful conduct towards a child for exposing children to methamphetamine.