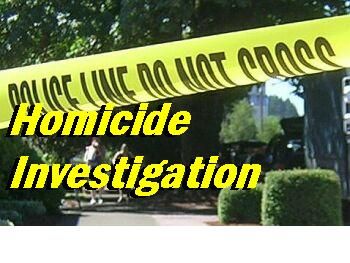 Lexington County detectives investigate homicide
August 10, 2015
|
|
Comments Off

on Lexington County detectives investigate homicide
|
NEWS
Lexington County Sheriff's Department detectives are conducting a homicide investigation after a fatal shooting
Sunday night in the Rolling Meadows mobile home park.
"This incident followed an earlier robbery Sunday night in the same mobile home park and started in the same way," Lexington County Sheriff Jay Koon said. "Two black men driving a dark sedan approached two Hispanic men and, in this case, both Hispanic men were shot. One victim died after receiving medical treatment at the hospital, the other suffered a minor injury."
Koon said the investigation is ongoing and detectives continue to pursue leads in the case.
"We're encouraging residents to be aware of their surroundings and report any suspicious activity," Koon said.
Anyone with information about this case should contact the Lexington County Sheriff's Department at 803-785-8230 or Crimestoppers at 888-CRIME-SC. Anonymous tips can be submitted at www.lexingtonsheriff.com.