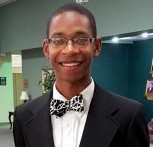 Lexington 2 student artists to market at Cayce Arts Festival
April 6, 2016
|
|
Comments Off

on Lexington 2 student artists to market at Cayce Arts Festival
|
NEWS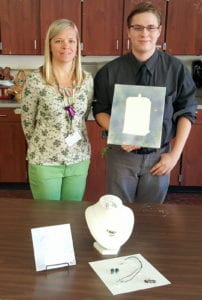 Saturday's Cayce Festival of the Arts is a marketing opportunity.
And a couple of Lexington 2 students are using the Arts Festival to sell their art.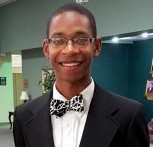 Ryan DeSoye and Nino Chambers- juniors at Brookland-Cayce High School- will be vendors on-site at Brookland-Cayce High School, on State Street in Cayce. The festival is from 9 a.m. until 5 p.m.
"I love art," said DeSoye. He makes jewelry and creates acrylic art pieces. He's a sculptor, too.  Chambers sells handcrafted bow ties, that he designs himself.
"It's unusual for students to be so entrepreneurial," said Michelle Giovannone, who has been teaching art for 13 years. DeSoye and Chambers are her students.
She said both students are industrious.
"They will find projects on their own to work on, when they finish their class work," said Giovannone.
She also said the two students are very aware of how money works.
Chambers started his own business, handcrafting bow ties and bow tie key chains. He sells his products on a website that he created last summer.
While the students have a nose for business, that is not their only ambition.
"After college, I'd like to teach art to little kids," said DeSoye.
He said he plans to major in education, and take art classes to prepare himself as a teacher.
But until then, the arts festival is a way to get his feet wet, marketing his work.
He has a Facebook page. DeSoye also said he wil give 7% of the proceeds he makes from the sale of his art, to the BCHS senior prom fund for the 2016-17 school year.