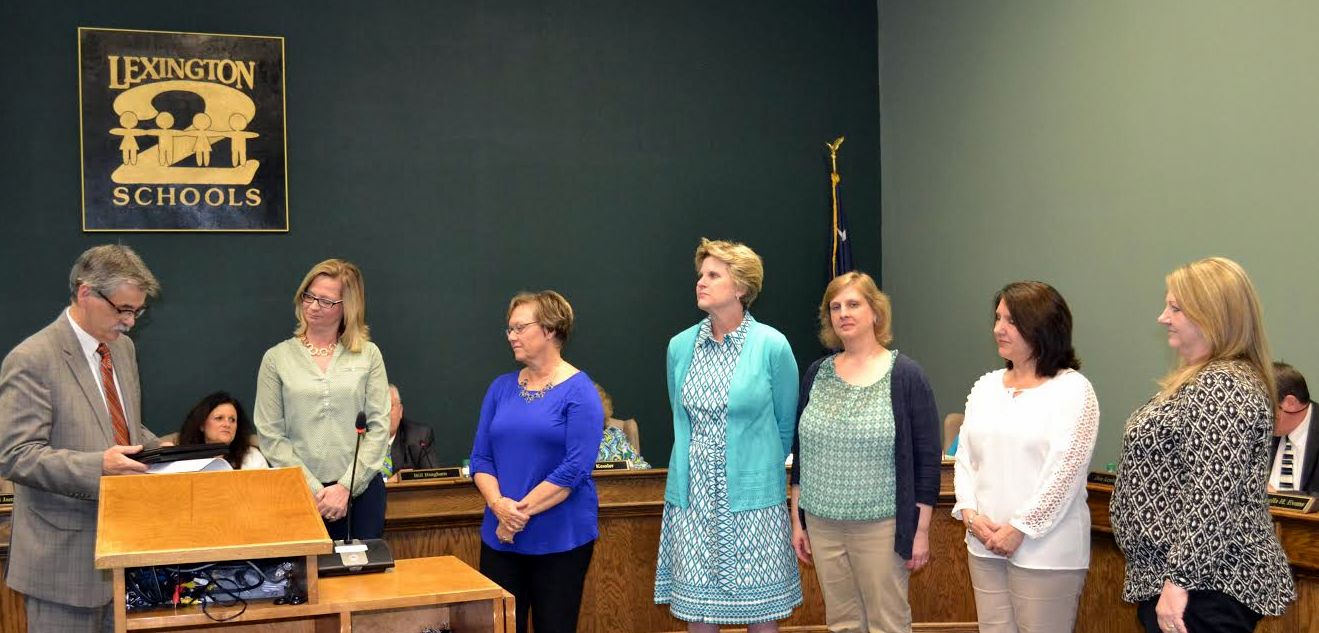 Lexington 2 Adult Ed recognized for winning awards
March 28, 2016
|
|
Comments Off

on Lexington 2 Adult Ed recognized for winning awards
|
NEWS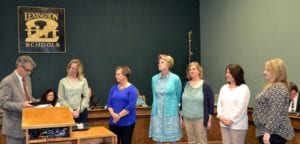 The Lexington Two Adult Education program was recognized for accomplishments at the School Board meeting, March 17.
Pictured are: Adult Education Director Christy Henderson and staff: Doris Keith; Linda Vaughn; Tara Friedrichs; Paula Aull; and Becky Dangerfield. They are pictured with Dr. Bill James, Lexington 2 superintendent.
The adult ed programs was recognized for winning the High School Credential Award. The award  is presented to the program with the highest number of high school credentials awarded, by percentage of fundable students.  Lexington Two Adult Ed also received the Vocational Rehabilitation Work Keys CRC Award.  It is presented to programs with 80% CRCs awarded to Vocational Rehabilitation students, by percentage of fundable VR students.
Also, Mrs. Janet Russ (not pictured) is math teacher at the Pair Education center. She  was named Region 4 Part-Time teacher of the year for adult education.