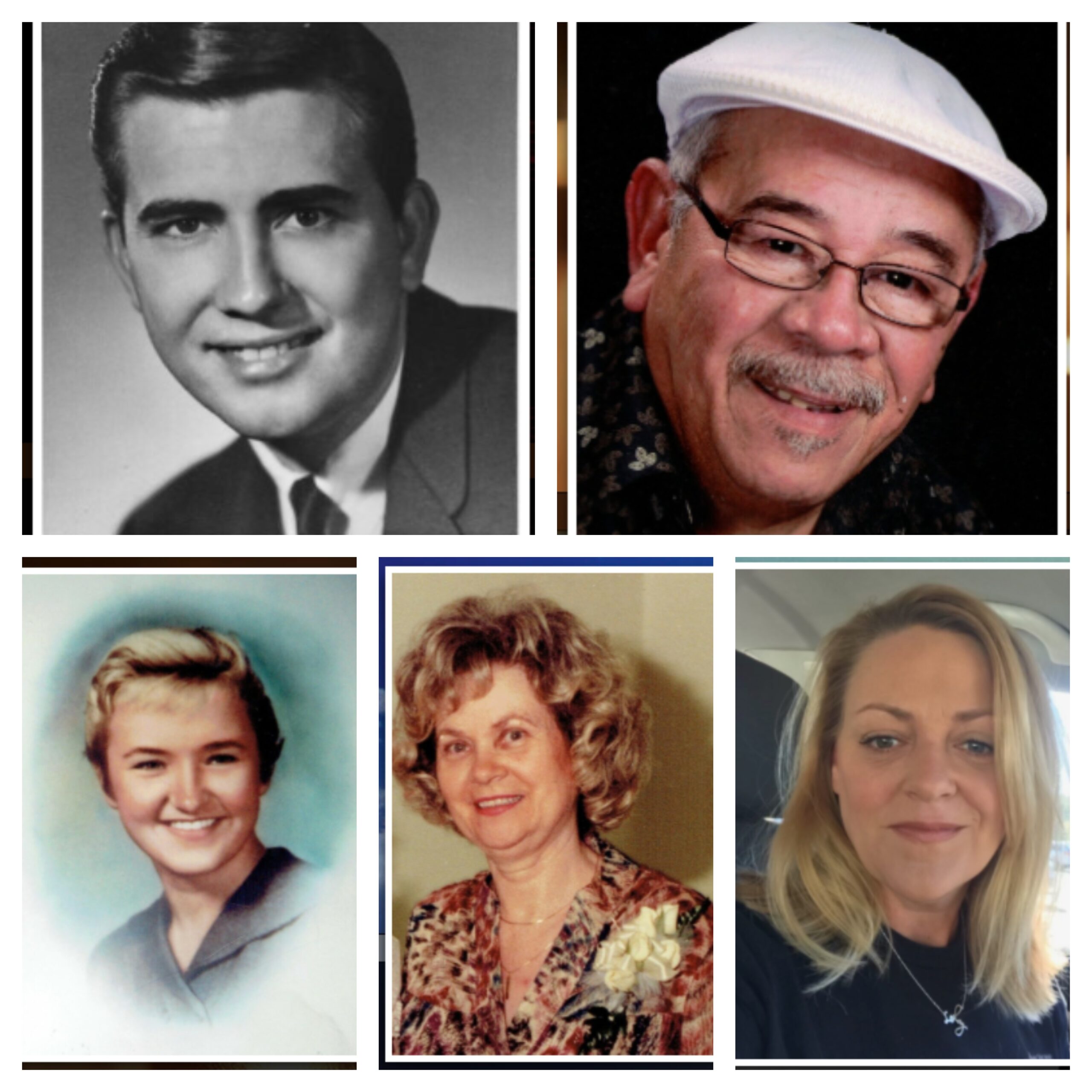 Lesley Warner; Dolly Simon; Barbara Adkins; Jorge Miranda; David Ruddle Obituaries from Thompson Funeral Home
February 17, 2022
|
|
Comments Off

on Lesley Warner; Dolly Simon; Barbara Adkins; Jorge Miranda; David Ruddle Obituaries from Thompson Funeral Home
|
NEWS
Obituary of Lesley Warner
Lesley Warner, 50, passed away suddenly on Wednesday, February 16, 2022, at the Medical University of South Carolina in Charleston.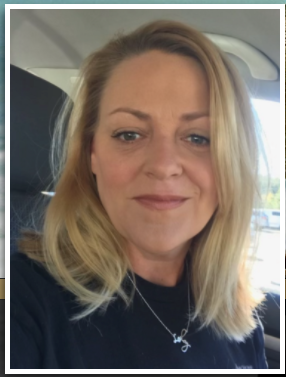 She is survived by her loving parents, Chris and Elizabeth Sharpe of Gaston; sisters, Crystal Sharpe (Michael Meetze) of West Columbia, and Beth Judy of Gaston; brother, Michael Lovell of Gaston; and her loving boyfriend, Eric Werstler. She was predeceased by her loving uncle Mike.
Lesley had an extended family that she dearly loved. She will be missed by many aunts, uncles, cousins, nieces, nephews, and her Kentucky family. She was especially close to her baby sister, Crystal; her aunt Diane; "her boys," Blake and Kenzie; and her special "Little Lion," Maisie.
Lesley loved everyone, and enjoyed her friends and life in Charleston. She had many jobs, but was very happy and finally found a home at Garden Elegance, a landscaping company in Charleston.
She was a beautiful person and a loving daughter who called her mother several times a day without fail. She also had a great love of the ocean and animals.
A Requiem Mass will be held at the Church of the Good Shepherd (Episcopal), 1512 Blanding St. in Columbia, at 11:00 A.M. Saturday, February 19, 2022. The family will receive visitors at the Memorial Garden immediately after the service. Masks are to be worn during the Mass.
In lieu of flowers, the family requests donations be made in her honor to Pet Helpers Adoption Center and Spay/Neuter Clinic online at https://pethelpers.org/donate
Thompson Funeral Home of Lexington is assisting the family with arrangements.  
Requiem Mass
11:00 am – 12:00 pm Saturday, February 19, 2022 Church of the Good Shepherd (Episcopal)1512 Blanding St. Columbia,
Obituary of Dolly Kittrell Cunningham Simon
Dolly Kittrell Cunningham Simon, 101, of Cayce, SC, went to be with her Lord and Savior on February 15th, 2022. Dolly was born to Mr. and Mrs. Donnie and Addie Kittrell on October 7th, 1920 in Orangeburg, SC.
She is preceded in death by her late husband, Jack Edward Cunningham, and her son, Larry Edward Cunningham.
Dolly is survived by her daughter, Kathy Cunningham James, her granddaughters, Jennifer James Earle (Mike) and Amanda James Castellano (Chris), and her great-granddaughters, Savannah, Caroline, McKena, Rilynn, Sophia, and Charlee.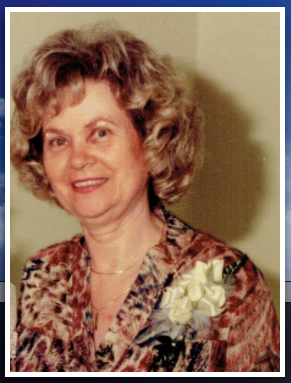 Before moving to Cayce from Columbia in 1992, Dolly was a member of the Colonial Heights Baptist Church. After moving to Cayce, she was a member of Trinity Baptist Church of Cayce for many years where she attended the Joy 1 Sunday School Class. Dolly had a heart for evangelism and for the children she witnessed to on many trips to West Virginia and South America. Dolly retired from Baptist Hospital where she worked for many years. Dolly was also known for her musical talents and sang on WIS Radio with Kittrell Sisters and was a member of the Jubilant Singers. She was awarded the Folk Heritage Award for her talents. Dolly enjoyed gardening, swinging on her swing, and witnessing to people about Jesus Christ. Dolly will be deeply missed by her friends and family.
A graveside service will be held for Dolly Simon on Friday, February 18th, 2022 at 10 am at Crescent Hill Memorial Gardens, 2601 Two Notch Road, Columbia, SC 29204. In lieu of flowers, the family requests memorials be made to Trinity Baptist Church of Cayce.
Thompson Funeral Home of Lexington is assisting the family.
Obituary of Barbara Alice Adkins
Mrs. Barbara Alice Adkins, 79, of Pelion, SC, went to be with her Lord and Savior on February 14th, 2022. Barbara was born to Mr. Virgil and Mrs. Rhoda Riggs on June 10th, 1942 in Holden, West Virginia. Barbara is preceded in death by her parents and her husband, Clarence Adkins. She is survived by her children, Elizabeth Malkowski, Christopher Adkins, and Anthony Adkins.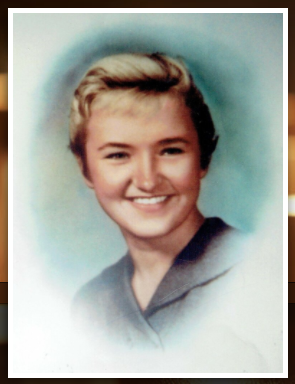 Barbara was a member of Dolorosa Church of God in Pelion, SC. She retired from Lexington Medical Center where she worked in the food service department. Barbara loved thrift shopping and the town of Batesburg-Leesville. She loved to go out to eat her favorite fried chicken and anything chocolate. Barbara will be deeply missed by her friends and family.
A graveside service will be held for Barbara A. Adkins on Thursday, February 17th, 2022 at Celestial Memorial Gardens, 3111 Delree Street, West Columbia, SC 29170, at 2pm in the Mausoleum Chapel.
Obituary of Jorge Ceballos Miranda
OBITUARY of Jorge Ceballos-Miranda "El Hermano Jorge"; "El Mello De Colón."
Psalm 40: 1 . I waited patiently for the Lord; he turned to me and heard my cry.
Jorge Ceballos Miranda
November 7, 1949 – February 13, 2022
Jorge Ceballos Miranda was born on November 7, 1949 in Colon city, Panamá.
He moved to the U.S.  in 1999 with his family in pursuit of a better life.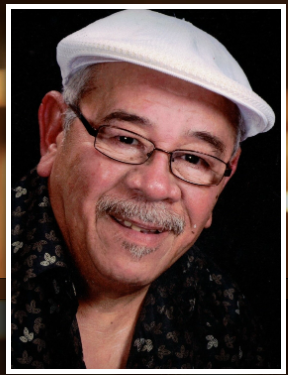 He's survived by his wife of 45 years, Delia A. Francis de Ceballos and his children, Yisel, Yodixza, Yenitzia, Jorge Jr., Roderic, Jonathan, Dulce Maria, Nadeshka; 16 adorable grandchildren, His brother and sister Victor Ceballos and Leda Ceballos and many nieces, nephews and friends from his beloved Cativá.
Jorge loved his Spanish congregation of Grace Baptist Church, in West Columbia, SC, where every Sunday he would say that "the coffee was badly made but it tasted good." Brother Jorge, as he was also known, will be candidly remembered for his sense of humor, but even more so for his love for his wife, his family and congregation, but mainly for his love for Christ.
After a long battling against cancer, he died in the comfort of his home, on February 13, 2022, surrounded by his loved ones and his brothers and sisters from Grace Baptist Church whom he loved dearly.
A Memorial service will be held Monday, February 21, 2022 at 11:00 a.m. at Grace Baptist Church, 416 Denham Ave in West Columbia. The family will receive friends from 10-11am prior to the service.
In lieu of flowers, memorials may be made to Grace Baptist Church.
Please click on the following link to watch the funeral services live on 2/21/22 https://youtu.be/mh5G7XsMdzo
Obituary of David Marshall Ruddle
David Marshall Ruddle went home to be with our Lord on Saturday, February 12, 2022. He was born on March 25, 1940, to the late Otis Marshall Ruddle and Erma Henderson Ruddle. David was preceded to glory by two siblings, Lee Roy Ruddle and Laura Elaine Ruddle Bridges.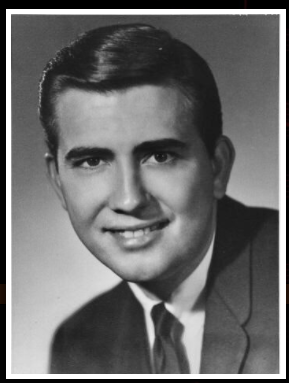 Mr. Ruddle is survived by his daughters, Alison Ruddle Klein (Ted), Paige Ruddle Bryars (Dan), Candace Ruddle Wagner (Sean), and Meredith Ruddle Bilbro (Brian); three granddaughters, Mary Alice Bryars, Esabella Ryan Bilbro, and Elena Ruddle Bilbro; and several nieces and nephews.
During his career as a radio broadcaster and concert promoter in Birmingham, Alabama, "Dave Rockin' Roddy" was known to have a keen ear for picking hit records and future famous artists. He helped propel many groups to success and was the first to break out Bobbie Gentry's "Ode to Billy Joe" and "Spooky" by the Classics Four. He also jumpstarted the Beach Music chart-topper, "Double Shot of my Baby's Love" by The Swingin' Medallions.
David owned The Ruddle Agency where he was best known as "The Voice of Rush's" for more than 40 years. He won numerous advertising and broadcasting awards including several Addy awards.
David was a former member of The Sandlapper Singers and past President of The Palmetto Mastersingers. He was an active member of Union United Methodist Church Chancel Choir and beloved Joy Class. He used his gift of voice as emcee for the church's Sharing God's Love fundraisers and he narrated Union's annual Living Christmas Story.
David was a loving father, grandfather, brother, and friend. His absence will be painful to all whom he loved and who loved him.
A Celebration of Life and Resurrection will be held on Saturday, February 19, 2022, at 2:30 pm at Union United Methodist Church, 7582 Woodrow Street, Irmo, SC 29063. A reception, hosted by The Joy Class, will be held at the church immediately following. For those unable to attend, go to the UnionLIVE YouTube channel for the livestream.
Donations in Mr. Ruddle's honor may be made to Sharing God's Love, 147 Friarsgate Blvd, Irmo SC 29063 | 803-732- 3188 | sharinggodslove.net.