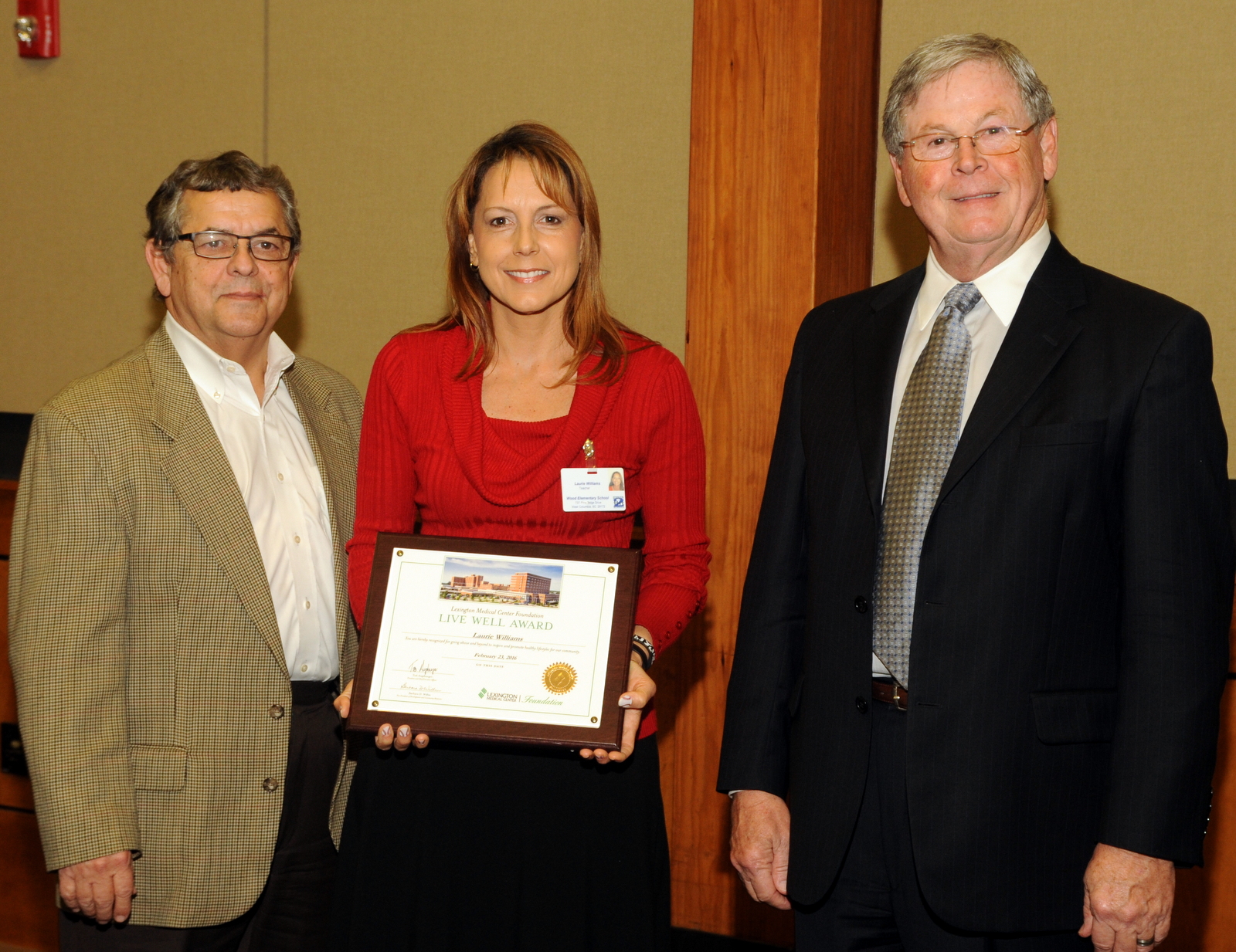 Laurie Williams is LMC Foundation's Living Well Award recipient
February 23, 2016
|
|
Comments Off

on Laurie Williams is LMC Foundation's Living Well Award recipient
|
NEWS
Laurie Williams was named the Lexington Medical Center Foundation's Living Well Teacher of the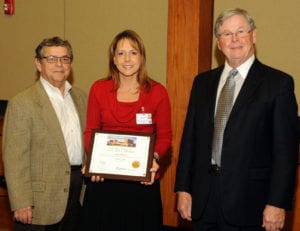 Month at the Greater Cayce-West Columbia Chamber of Commerce February Breakfast, Tuesday.
Laurie is pictured with Butch Wallace from U.S. Rep. Joe Wilson's office and Smokey Davis, of the Lexington County Development Corp. Laurie is a teacher at Wood Elementary School in Pine Ridge. Photo taken by Vickie Lovett, of Pretty Pictures.
Laurie has been at Wood Elementary for 23 years. She teaches 3rd and grade 4th grade, Science Lab, and she is currently the STEM teacher.
Laurie has been married for 25 years and has two sons, Wesley (21 and a Jr. at Winthrop University) and Brett (15 and a Freshman at WKHS.)
Laurie said she has learned the value of exercising and eating right and continued making those two factors core areas of her health and wellness regimen. She surrounds herself with others who have the same fitness goals.  At school, Laurie serves as a Girls on the Run coach where she helps in teaching girls many skills to help them with things such confidence, gratitude, and responsibility, not only for their actions but for their bodies through exercise and running.
Guest Speaker at the meeting was Dr. Bill James, superintendent of Lexington School District 2. The breakfast was sponsored by Lexington School District 2 and Dupre at The Market. The breakfast was held at the S.C. State Farmer's Market in West Columbia.