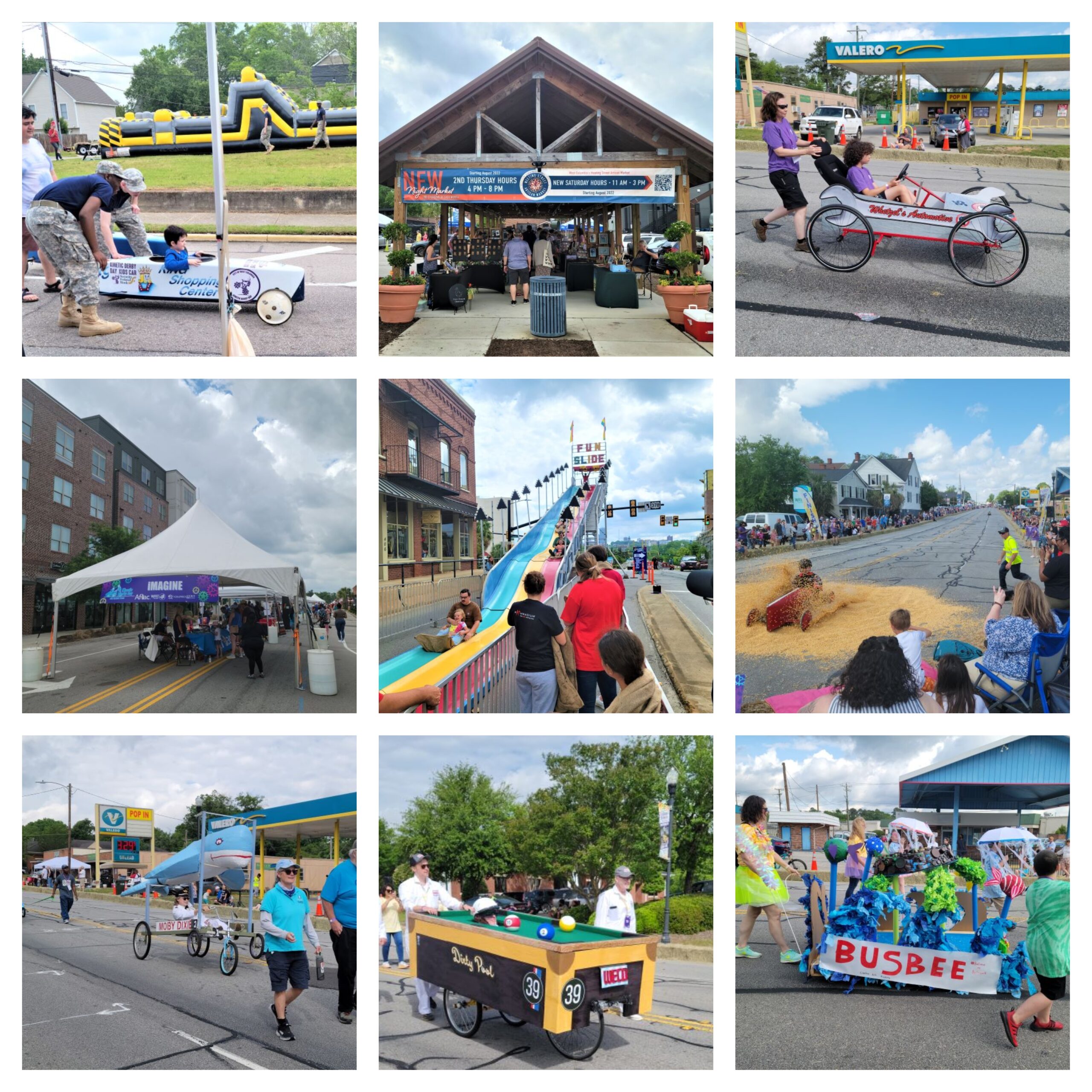 Largest crowd ever comes out for West Columbia's Kinetic Derby Day – See Photos and Award Winners
April 24, 2023
|
|
Comments Off

on Largest crowd ever comes out for West Columbia's Kinetic Derby Day – See Photos and Award Winners
|
NEWS, Social Media
West Columbia hosted its largest crowd ever for the Fourth Annual Kinetic Derby Day on Meeting and State streets in West Columbia, Saturday.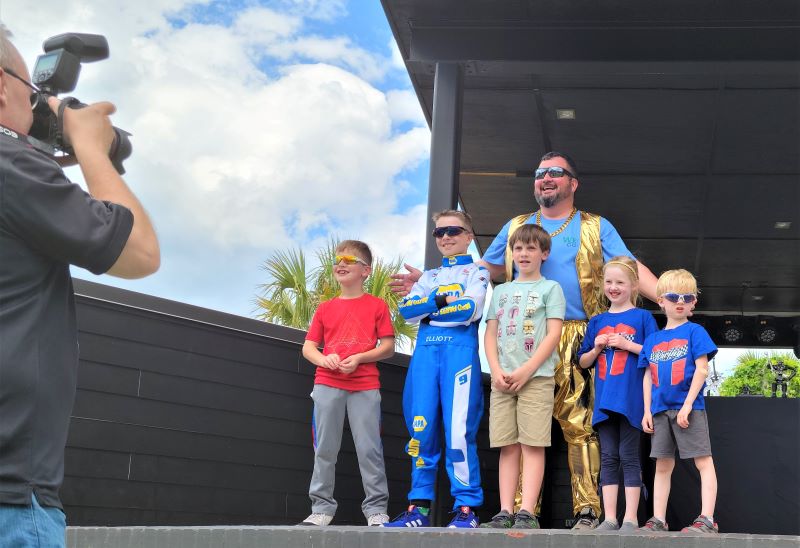 "It was a great crowd and it's a great representation of West Columbia," said West Columbia Mayor Tem Miles. "We had good weather, just what we hoped for. It was a wonderful day to celebrate the best things about our community."
Miles, dressed in his 80's themed MC Hammer attire, handed out awards to the winners at the Savage Craft Ale Works Stage after the Kinetic Derby Day events.
Anna Huffman, West Columbia's director of Public Relations said Kinetic Derby Day drew visitors from Charleston, Charlotte, Augusta, Florence, Camden and many other venues. There was even a couple from California who showed up.
"From the looks of it, although we don't have the actual numbers yet, it was our largest crowd ever," said Kelli Ricard, director of events for the City of West Columbia. "We're very pleased with the turnout."
There were more than 50 racers in the soapbox racing for children and adults. That was the most ever.
The enthusiasm was so high that planners are already looking forward to next year's Kinetic Derby Day, said Steve Cohen, a member of the Kinetic Derby Day Committee.
The day also included: a Kinetic Sculpture Parade; a Kids' Zone with chalk artists; The Meeting Street Artisan Market; an obstacle course for soapbox cars with a green Jell-O Explosion, a Foam Surprise, Water Works, and a COVID corn/grits pile.
There was a Giant Slide on the corner of State and Meeting Streets.
There was also an Awards Ceremony on Savage Craft Ale Works' Stage. The winners, who are also pictured, are listed below:
Ja Quanda Wright – The Void – Fastest Car 8-12 year-old.
Samuel Webster – WECO River District – 2nd Fastest Car 8-12 year-old.
Emily Hall – Child's Play IV – 3rd Fastest Car 8-12 year-old.
Lincoln Pettus – Whetzel's Automotive – Fastest Car 13-17 year-old.
LC Wright – South Paw – 2nd Fastest Car 13-17 year-old.
Landon Gruber – 2 much Sauce – 3rd Fastest Car 13-17 year-old.
Robbie Martin – Double Borrow – Adult Fastest Car.
Larry Hall – Strike 3 – 2nd Adult Fastest Car and Obstacle Master Award.
John Dulaverous – Beer Badgers – 3rd Adult Fastest Car.
Ryan McCue – In-Traction – Radical Ensemble Performance and Fastest Adult Art Car.
Robin Ridgell – Thompson's Funeral Home – 2nd Fastest Adult Art Car.
Martin Alexander – Starting Over – 3rd Fastest Adult Art Car.
Coffee Breaks – Most Artistically Creative Roller.
Fantastic Plastic – Best Overall Kinetic Sculpture.
Dirty Pool – Designer's Dream.
South Paw – Team Spirit Award.
Purple Pyro – Golden Mullet Award.
Busbee Creative STEAM KIDS Creation Award.
Silly Filly – Best Special Effects.
Strike 3 – Most Heroic Stunt Work.